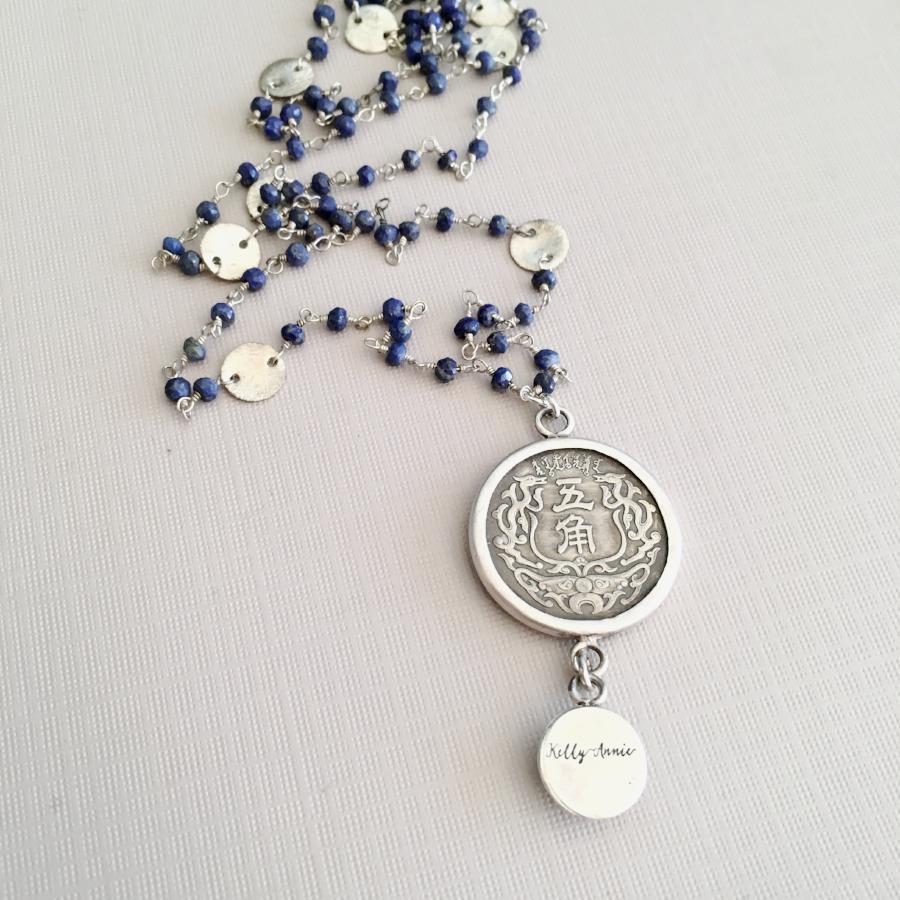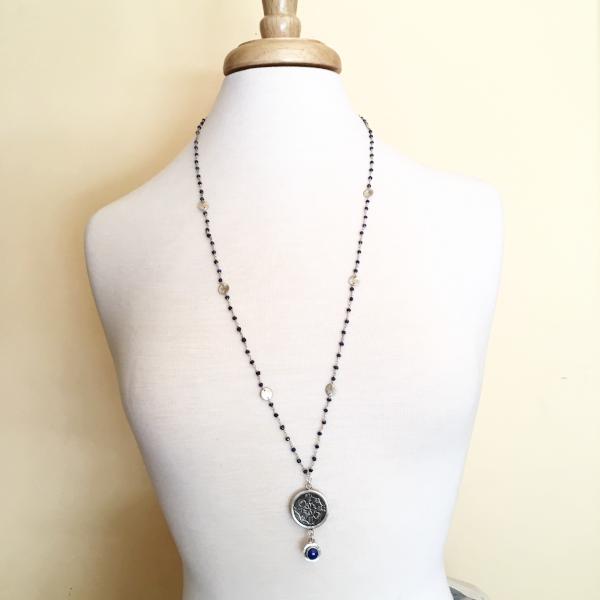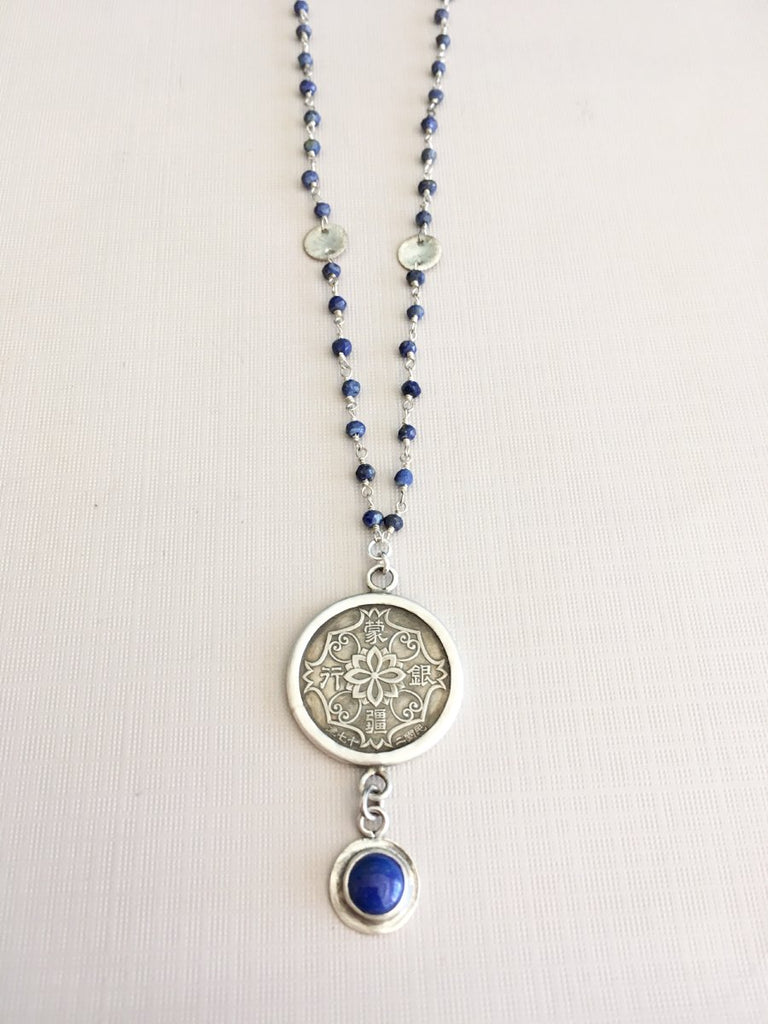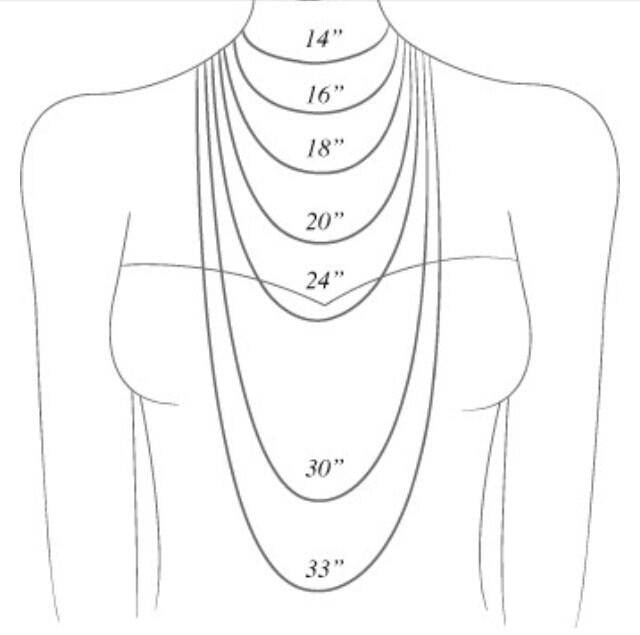 $ 150.00
$ 0.00
Chinese Floral Coin Necklace
"Respond to every call that excites your spirit."  -Rumi
This coin was just begging to be a necklace.  Hard to find, and so beautiful.  I have created a long necklace in blue and silver and have polished only the high parts of the coin to highlight the design.  Both sides of the coin are visible. (see photos)
Product details: 
Necklace is 32" long sterling silver/lapis beaded chain.  
Coin is genuine from China (circa 1930).
About the coin:
During the 1930's Japan conquered much of Northern China.  The Meng Chiang Bank was a puppet bank established by the Japanese to provide currency for the area between Mongolia and Manchukuo, known as Inner Mongolia.  In 1938 the Bank issued its only coin: a copper-nickel 5 Chiao. One side of the coin features a pair of stylized dragons and the denomination.   The other side has a floral design. 
Necklace comes packaged with the above quote in a muslin drawstring bag.