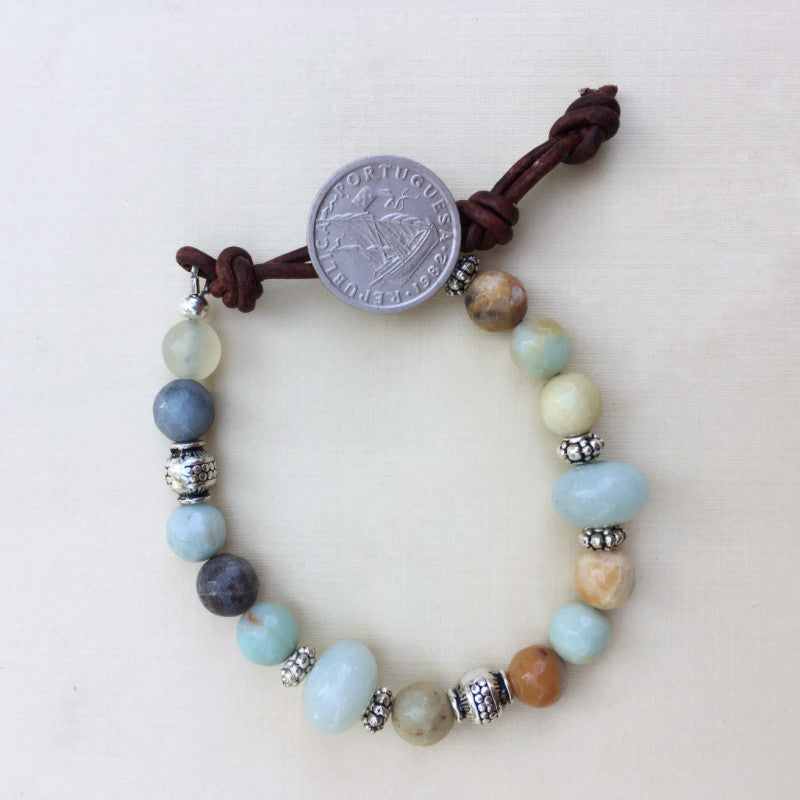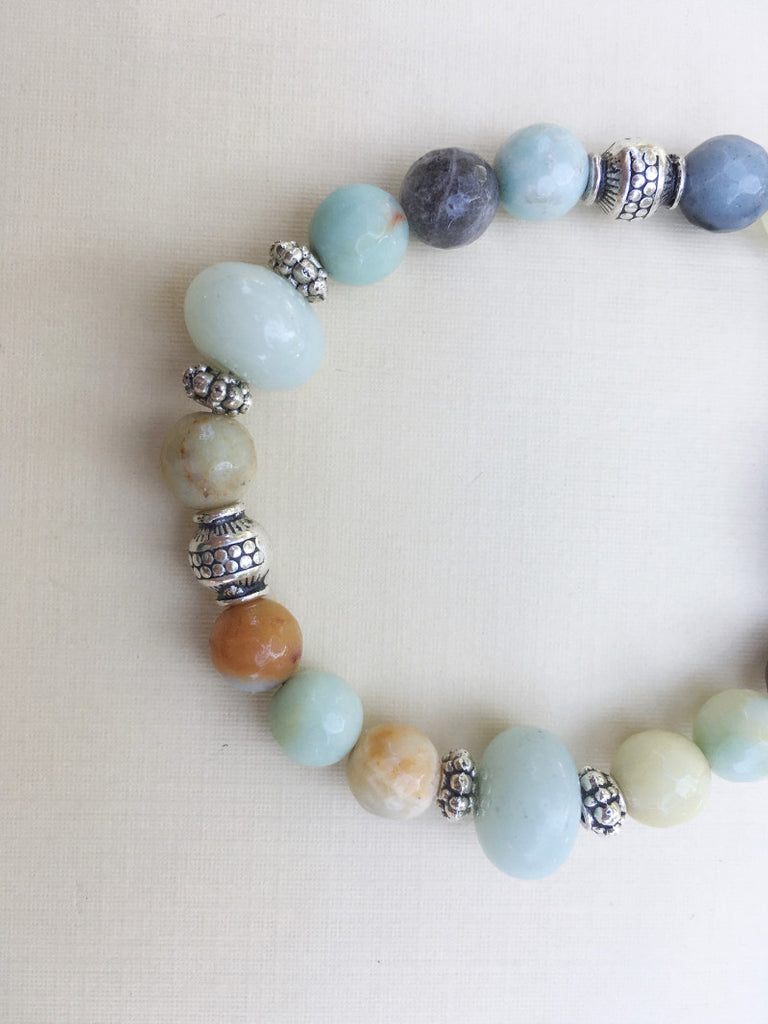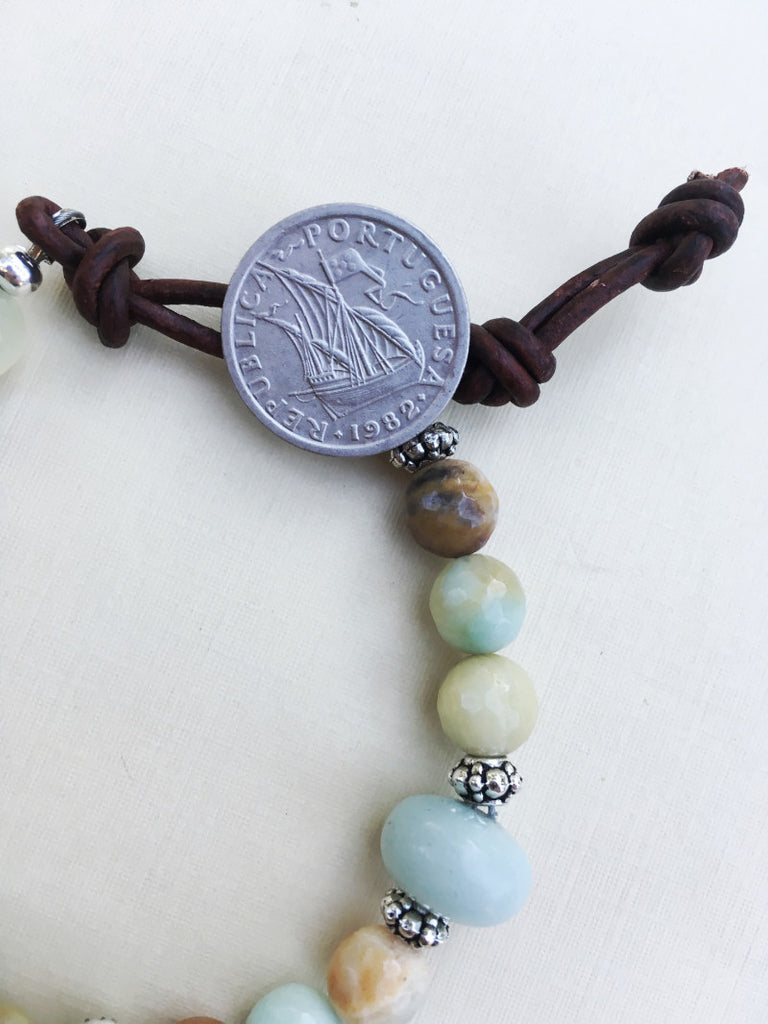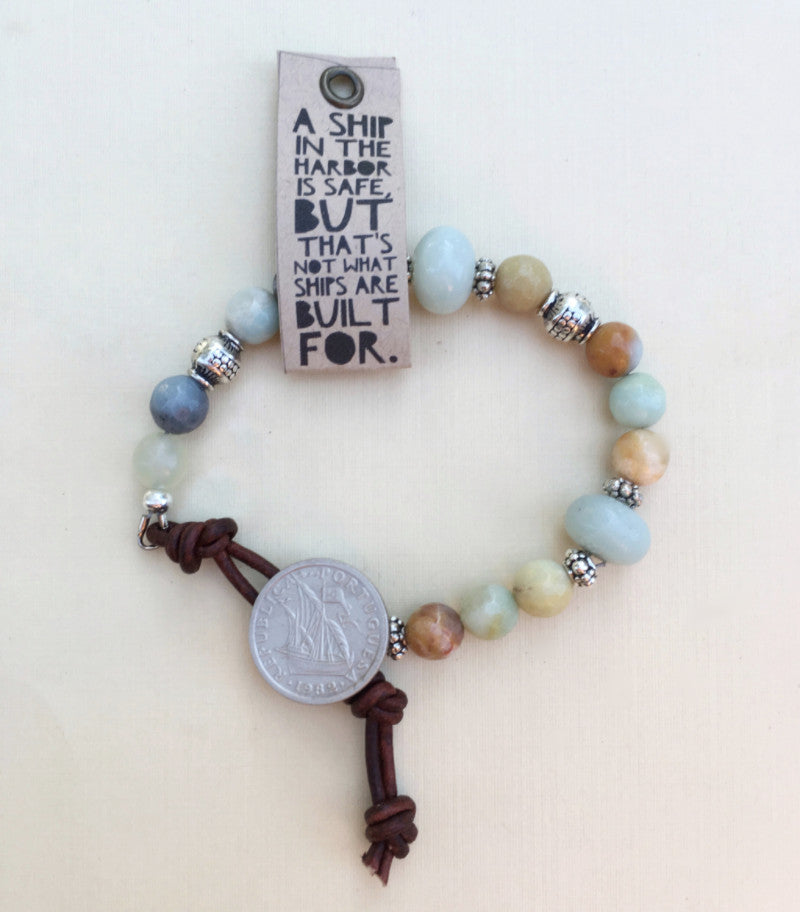 $ 40.00
$ 0.00
Amazonite Mantra Bracelet
A ship in the harbor is safe, but that's not what ships are built for.
We all know that the magic happens outside our comfort zones.  Let this bracelet with it's Portuguese ship coin remind you that you were created to sail free and explore your potential.  
Amazonite is a stone that brings strength and confidence, helping you to know that you've got this.  You can do hard things. 
Product details:  
Genuine amazonite beads, Portuguese coin (which I made into a button!) and leather.  Adjustable length.
Bracelet comes packaged with above quote in a muslin drawstring bag.