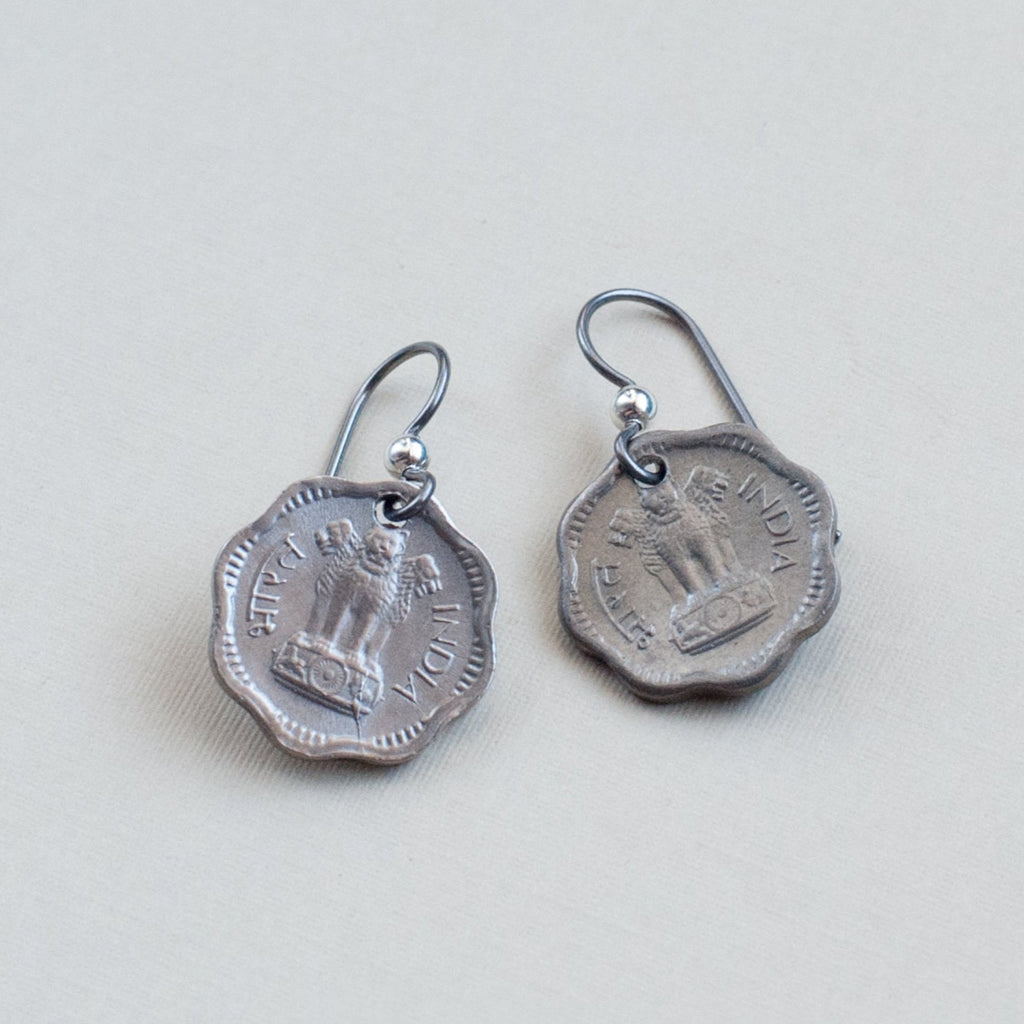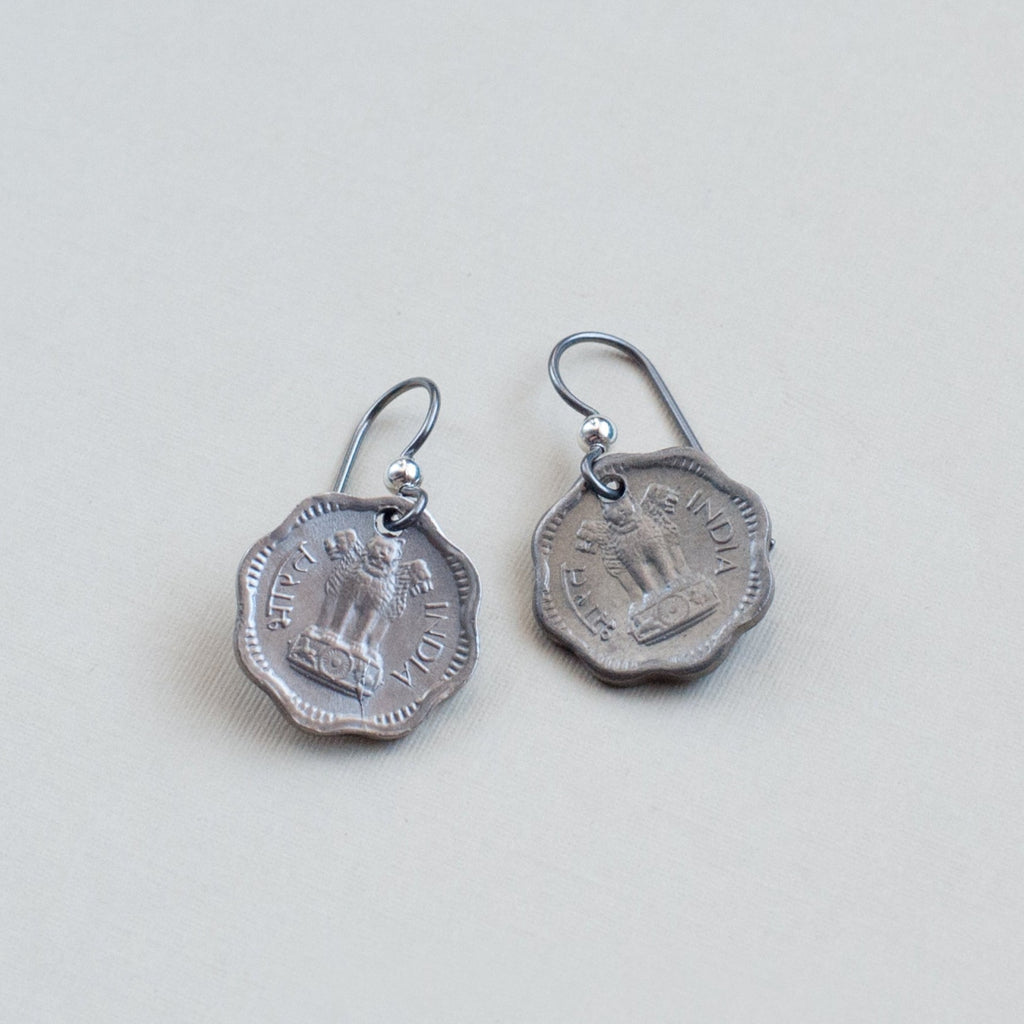 $ 20.00
$ 0.00
Four Lion Earrings
POWER - COURAGE - CONFIDENCE - PRIDE
The state emblem of India is an adaptation of the statue known as  Lion Capital of Ashoka.  The statue is a dimensional emblem showing four lions which represent the four virtues POWER, COURAGE, CONFIDENCE, and PRIDE.

Product details:
Genuine Indian coins, hypoallergenic gunmetal ear wires, 1-1/4" long. 
Earrings come packaged with the above quote in a muslin drawstring bag.