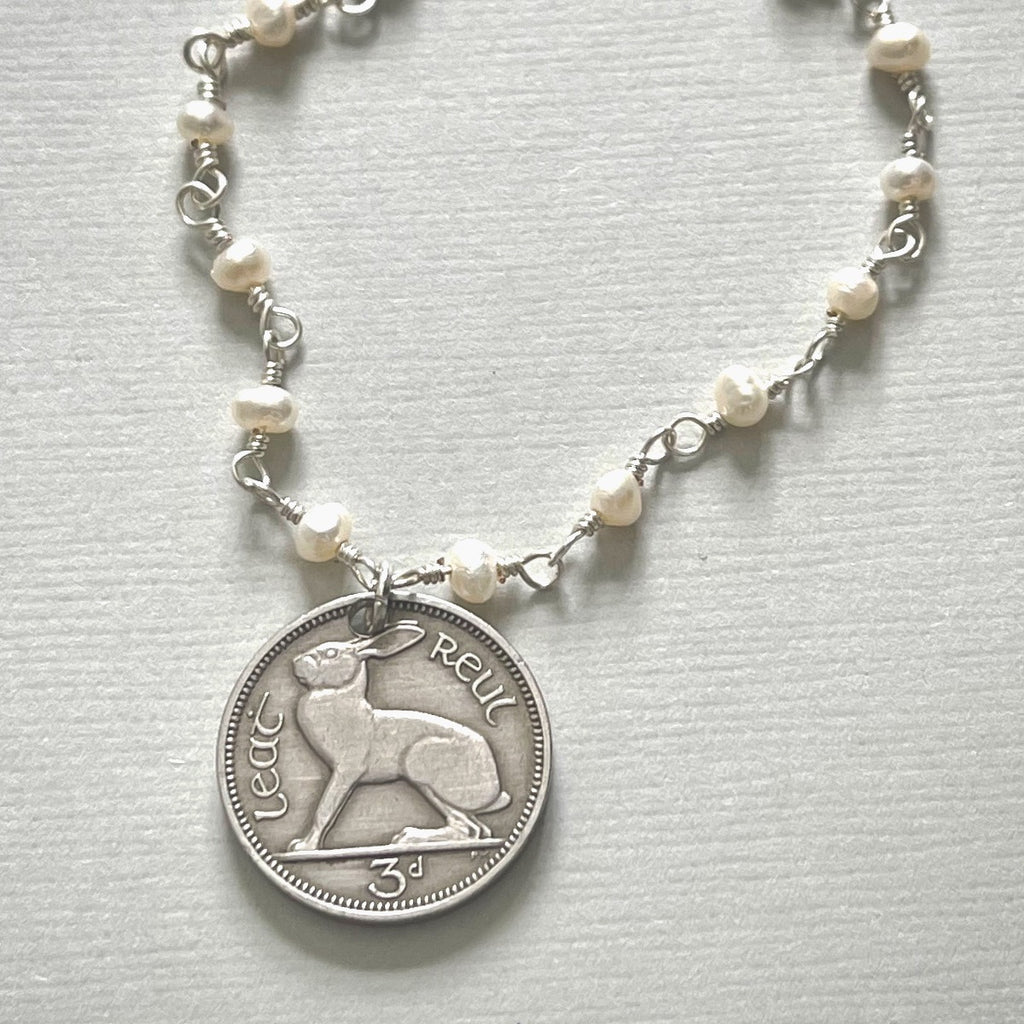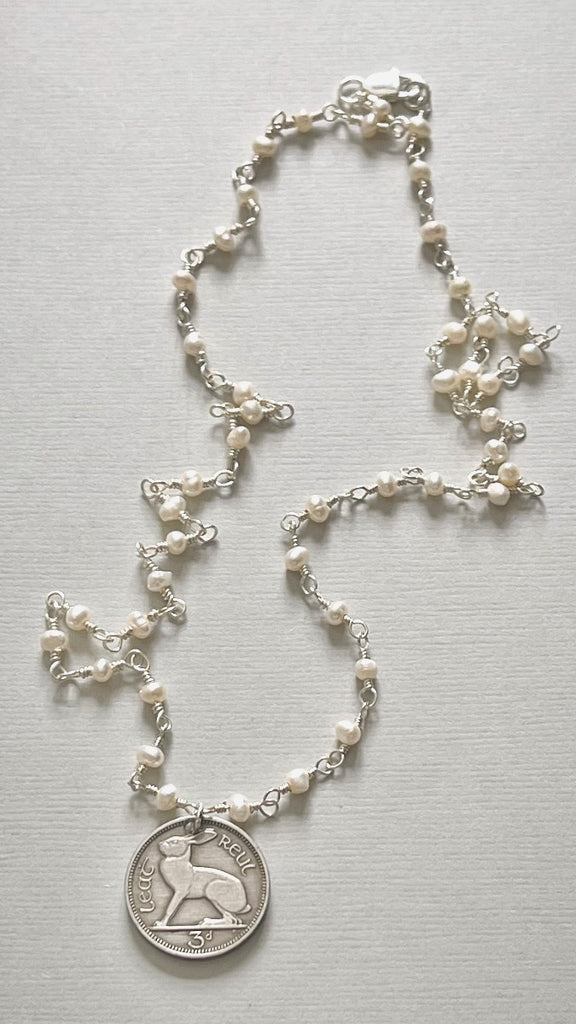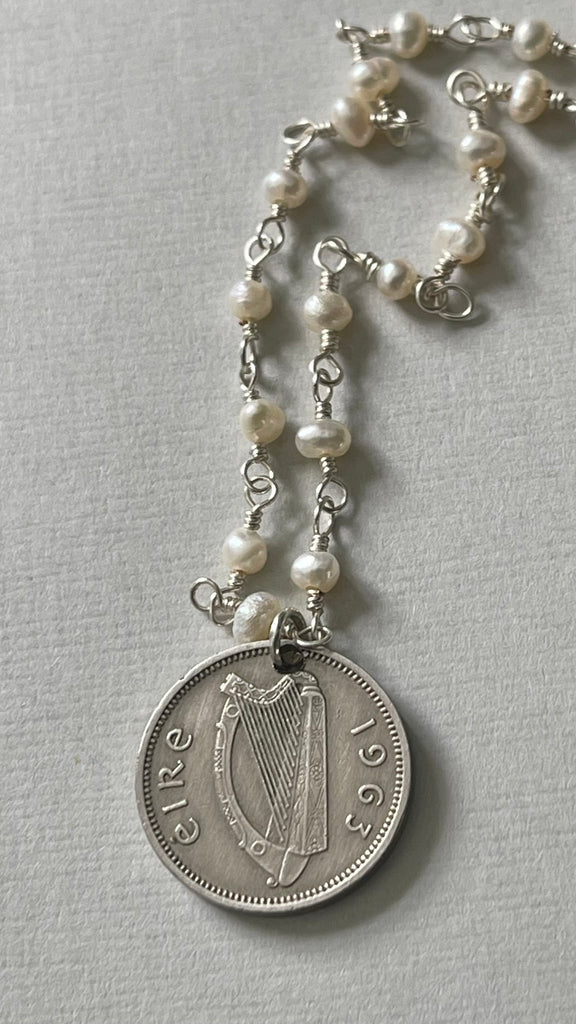 $ 40.00
$ 0.00
Good Fortune Necklace
"MAKE YOUR OWN LUCK."
This necklace features a lucky rabbit.  But, the luckiest of people are those who realize that good fortune is earned with hard work and perseverance.
Product Details: 
Genuine Irish coin featuring a rabbit on the front, and a harp on the back.  18" long with a lobster claw clasp.  Coin is roughly the size as a US dime.  Chain is silver and the tiniest fresh water pearls. 
Necklace comes packaged with above quote in a muslin drawstring bag.