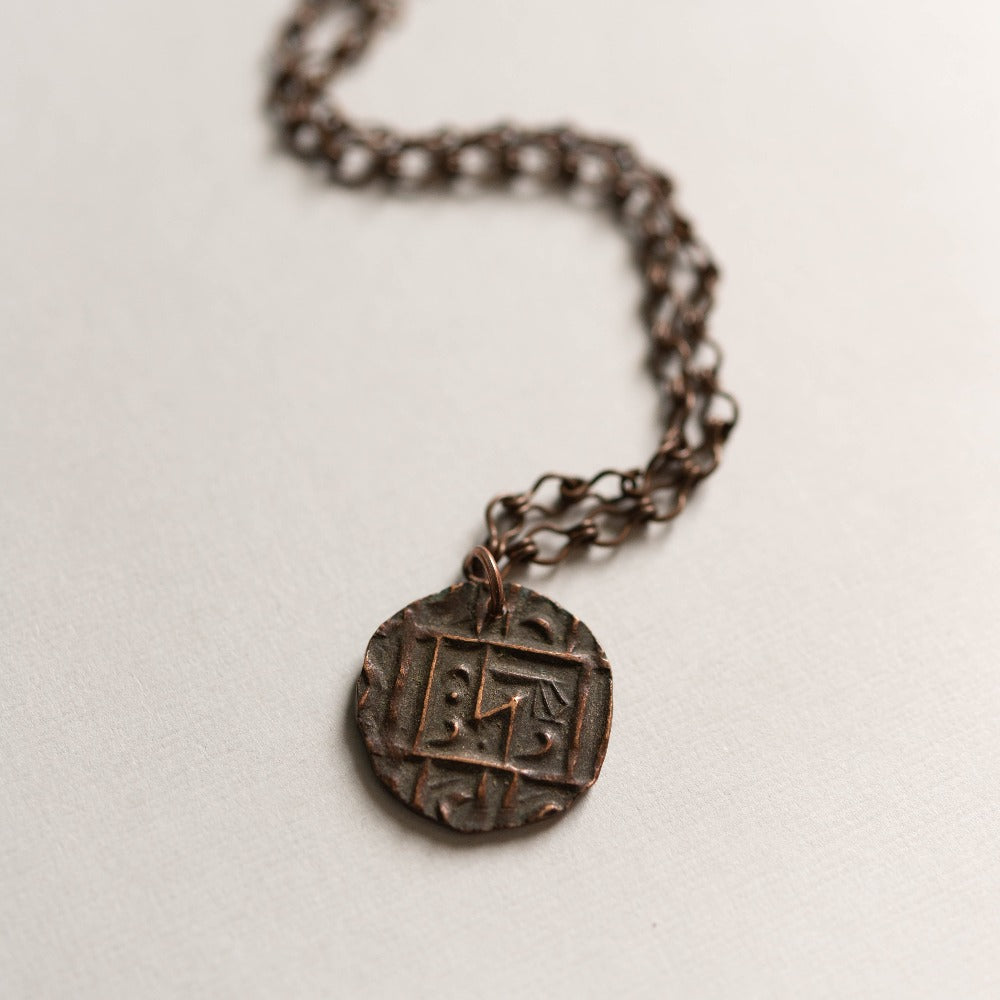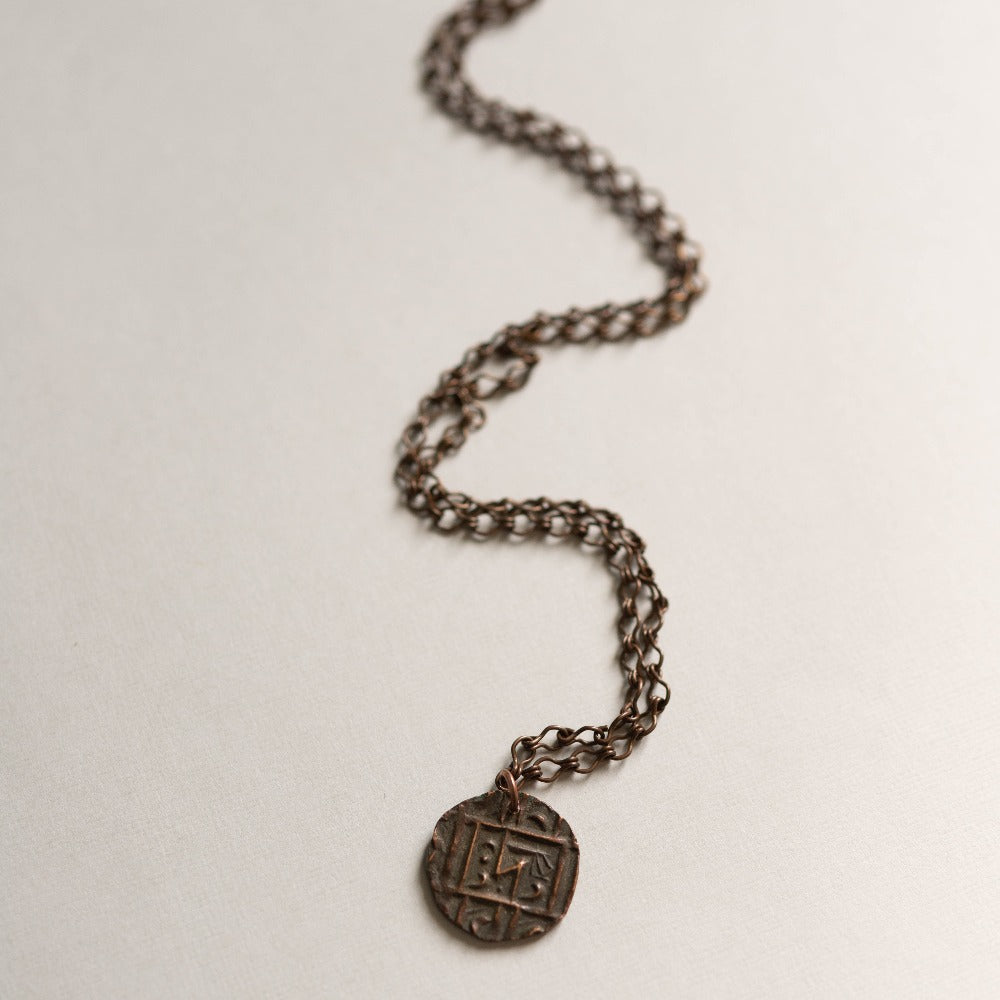 $ 45.00
$ 0.00
Gross National Happiness Necklace
"THERE IS NO PATH TO HAPPINESS.  HAPPINESS IS THE PATH." 
- GAUTAMA BUDDHA
In this country, their motto is:
"Gross National Happiness is more important than Gross National Product"
Which means that There are more ways to happiness than a single path or pursuit.  In order to be happy and healthy, all aspects of the human experience must be given equal weight. 
Product Details:
The coin is a scarce, genuine specimen from Bhutan
(

Kingdom of Bhutan, a Himalayan country next to Tibet

). 
20" long antiqued bronze chain.  Coin is approx. .75" in diameter
Necklace comes packaged with the above quote in a muslin drawstring bag.