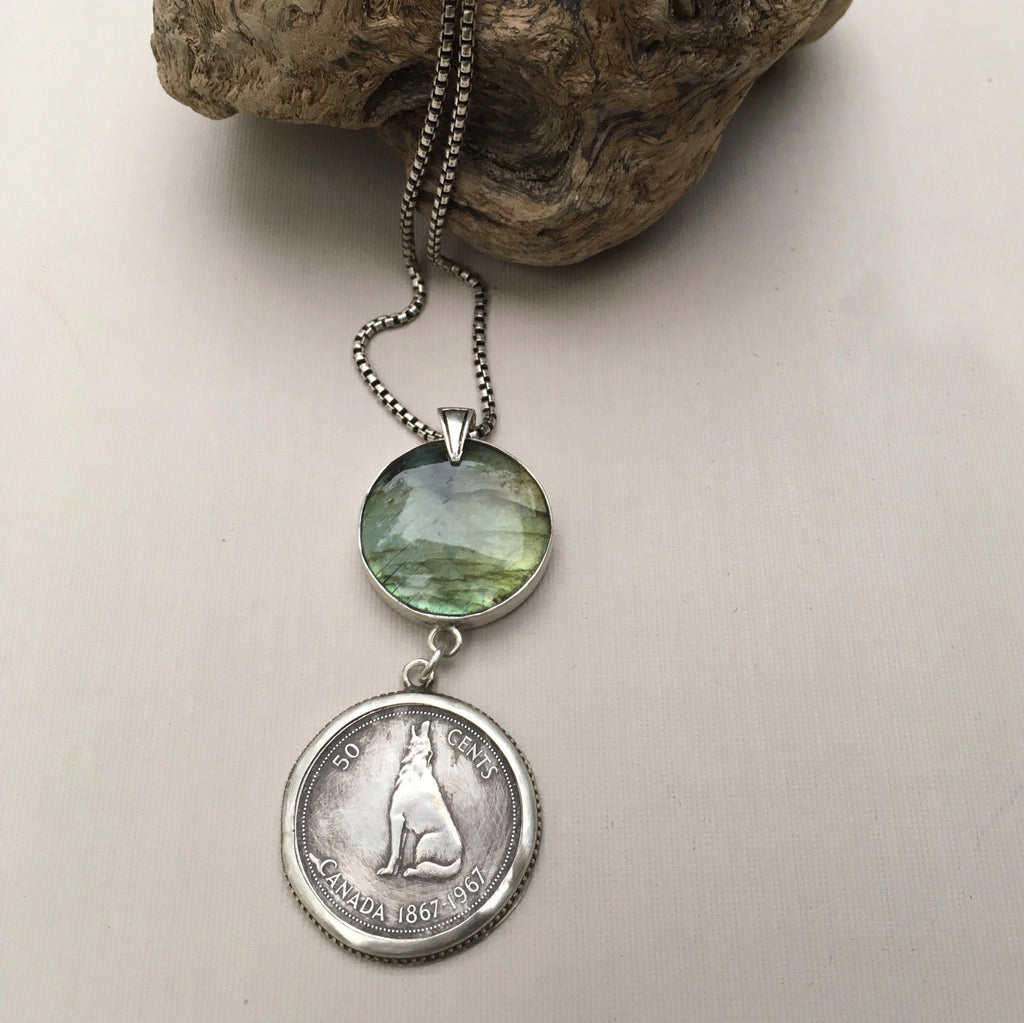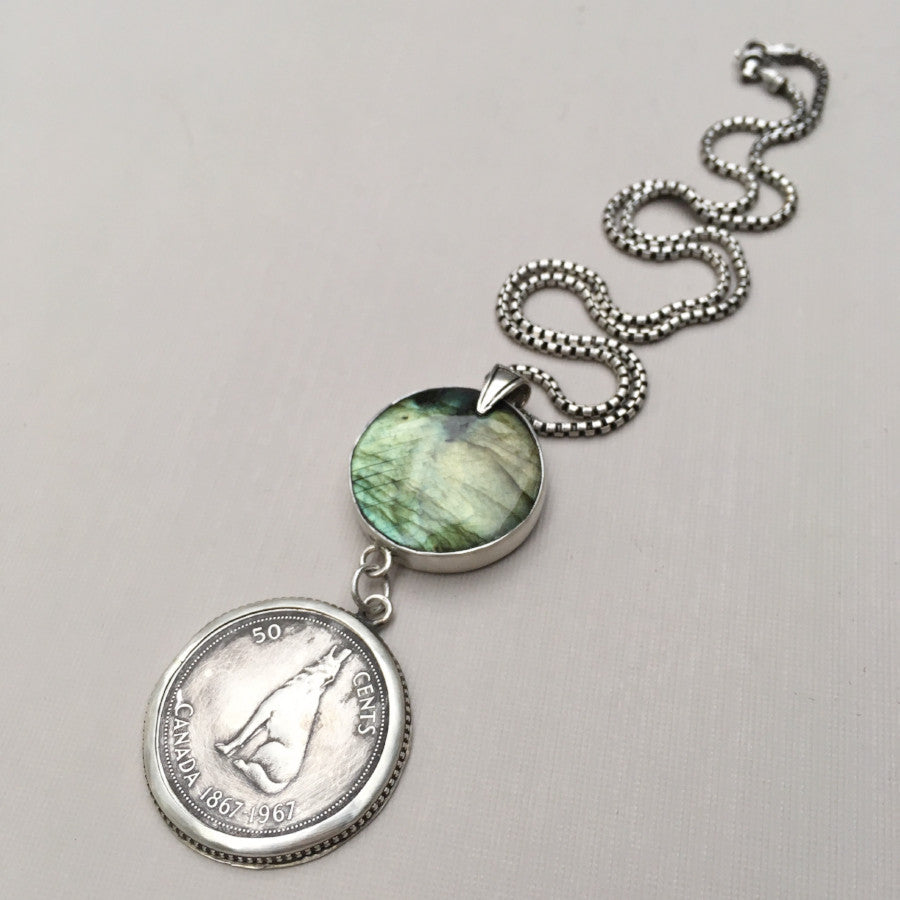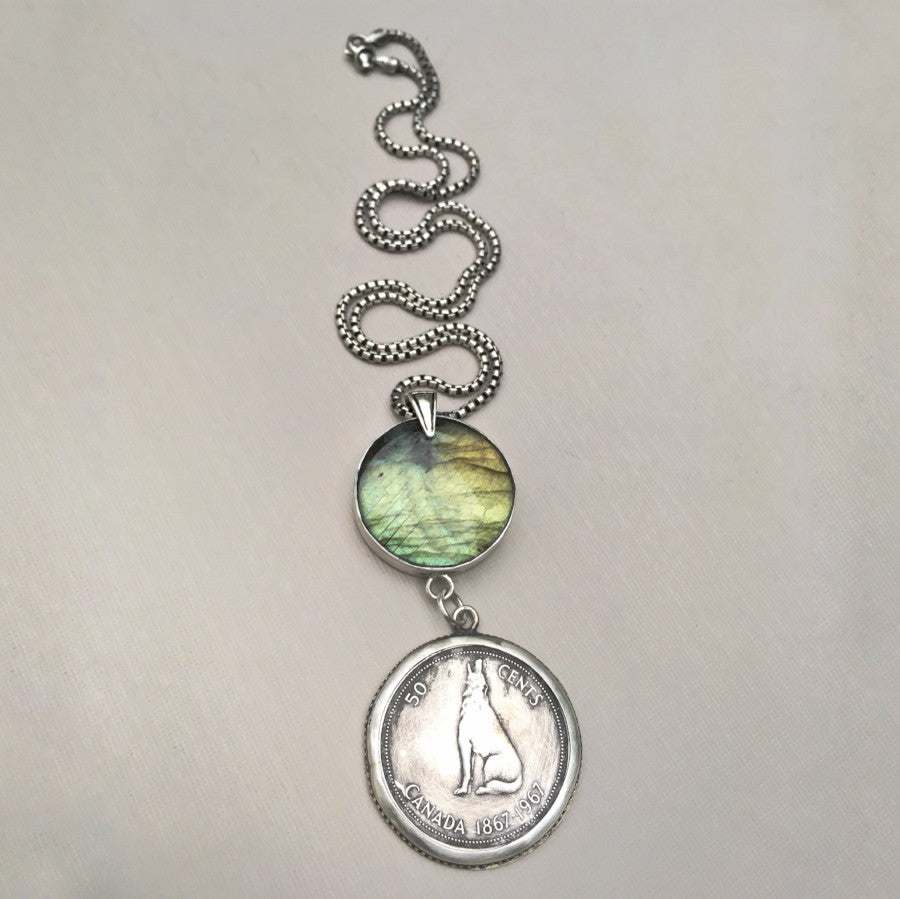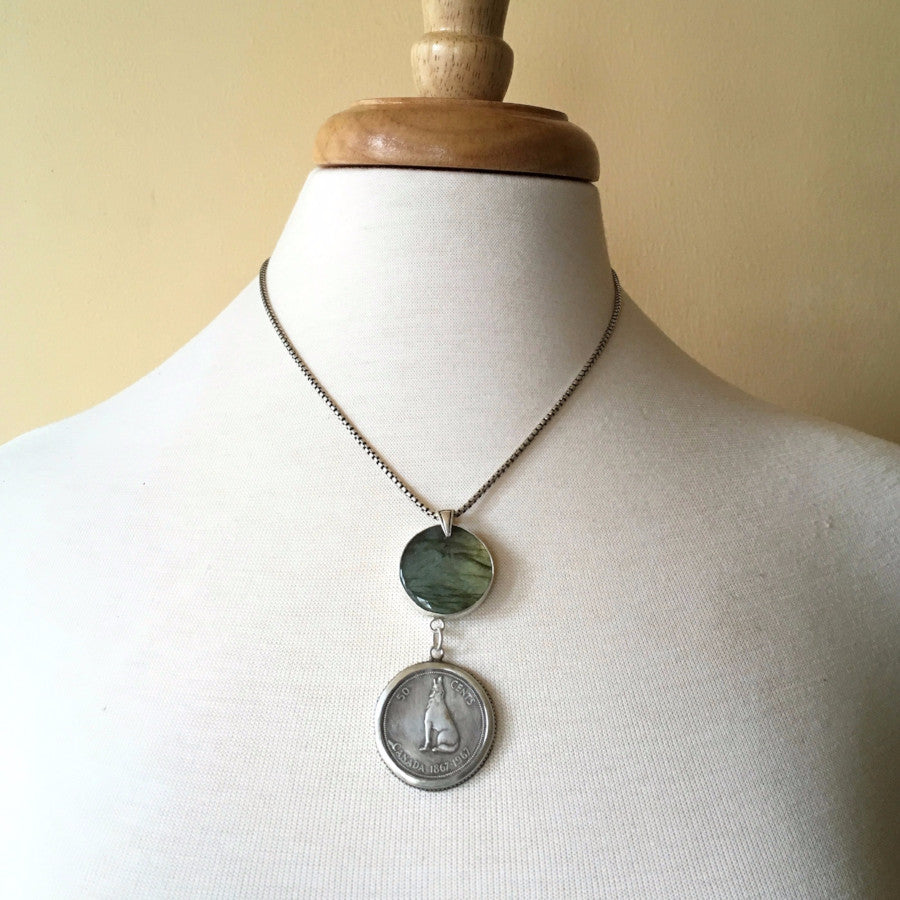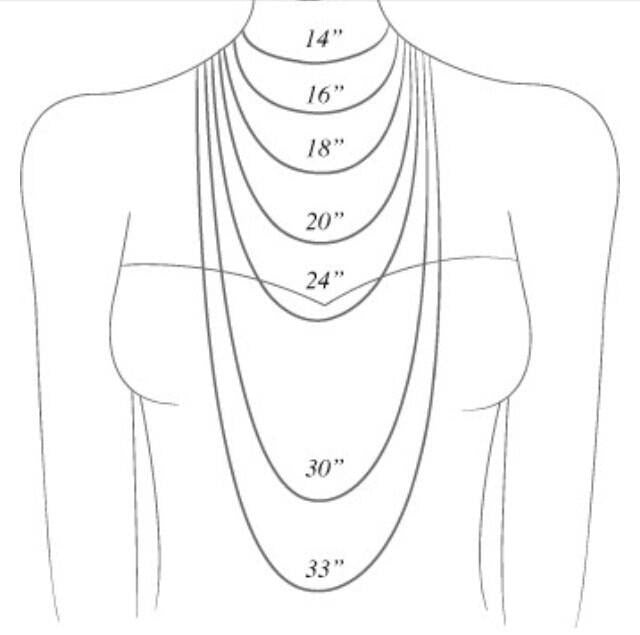 $ 225.00
$ 0.00
Howl At The Moon Necklace
"Some days I am more wolf than woman and I am still learning how to stop apologizing for my wild" -Nikita Gill
This necklace is definitely a statement maker.  The coin is silver and shows a wolf howling.  I have placed a moon-like stunning labradorite stone above the coin and hung it from a substantial silver chain which I have oxidized to bring out the texture. 
Product details:
Genuine Canadian coin encased in a hand-made sterling silver bezel, sterling silver chain, genuine AAA labradorite cabochon.  
Chain length is 20"
Coin is 1 1/4" in diameter, stone is 1" in diameter
Pendant is approx 3" in length.
Necklace comes packaged with the above quote in a muslin drawstring bag.