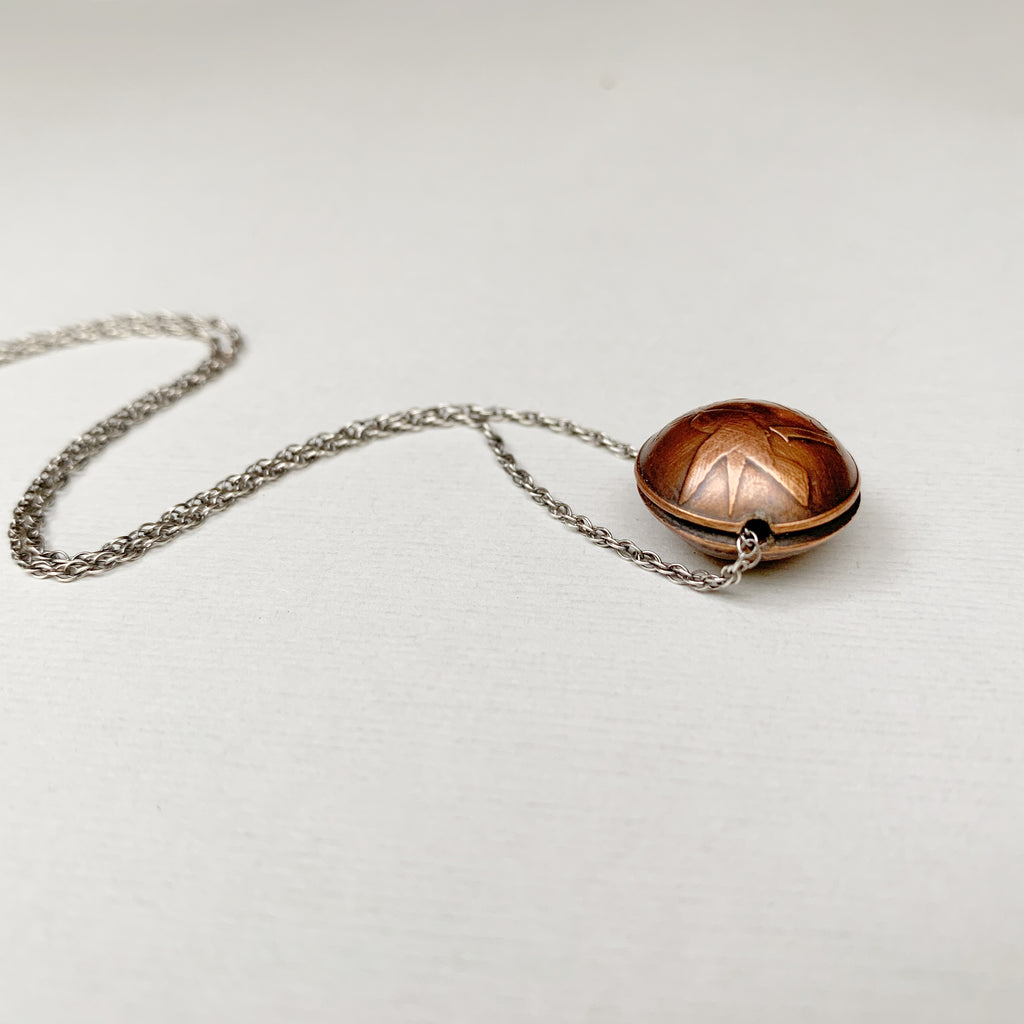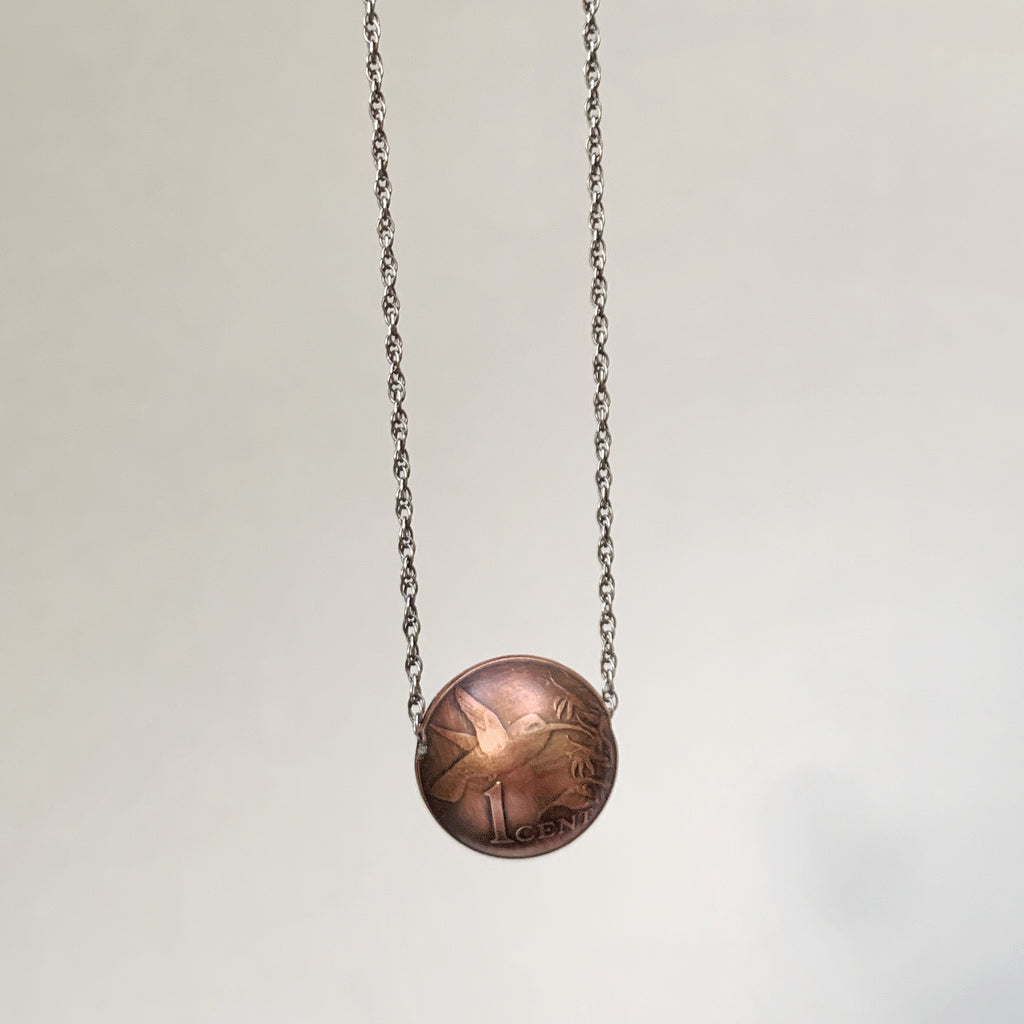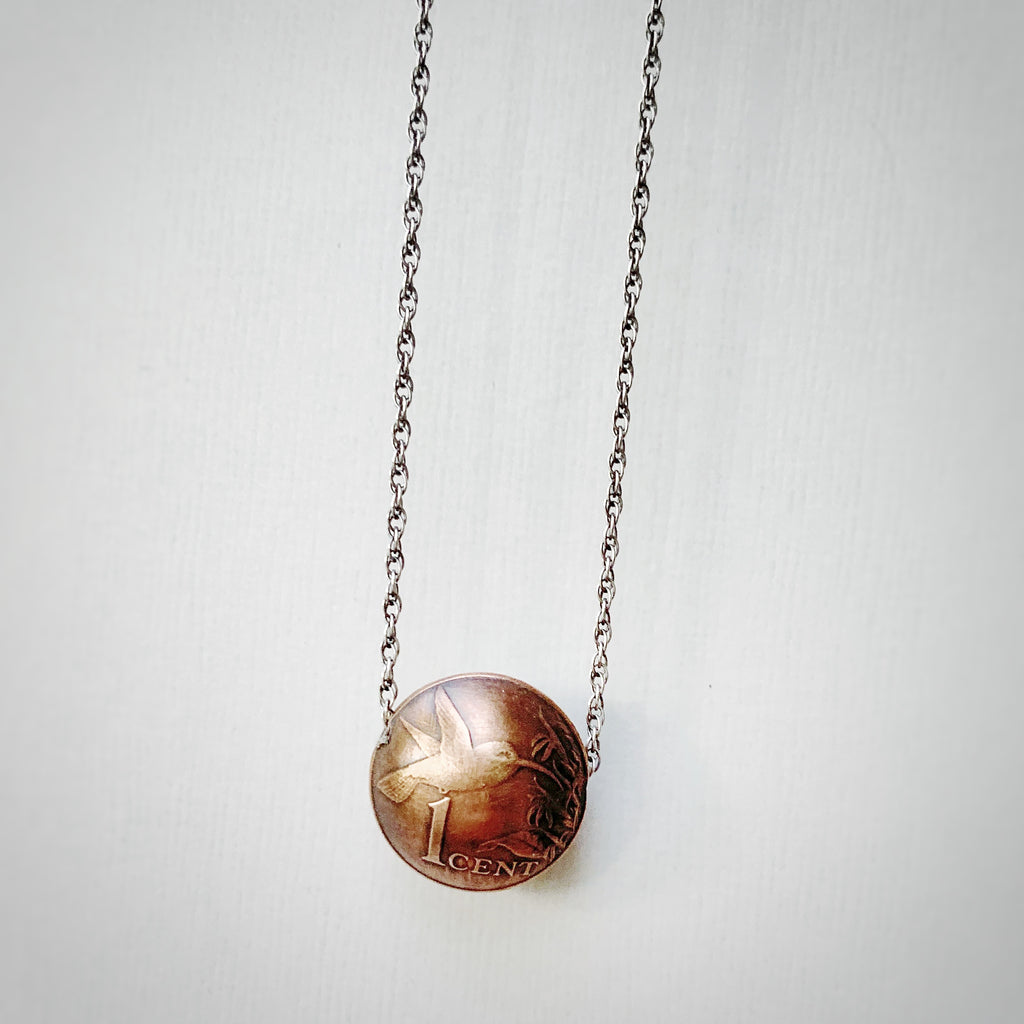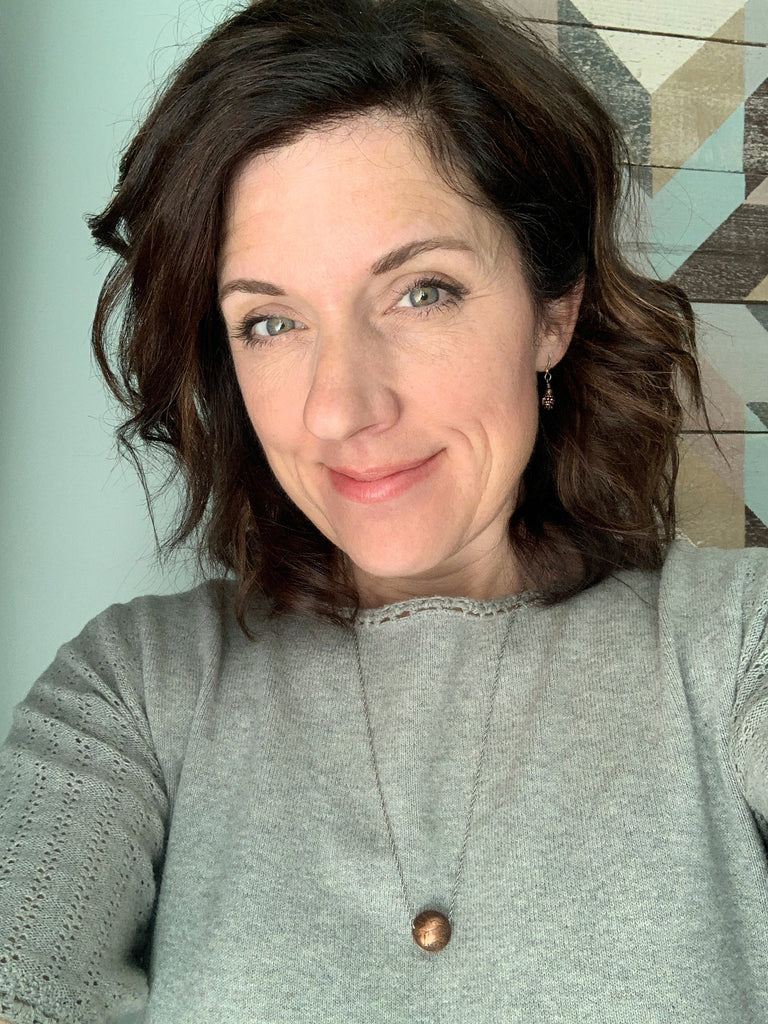 $ 50.00
$ 0.00
Hummingbird Necklace
On following your curiosity:
If you humbly and faithfully continue to follow the trail of the hummingbird path, and you trust it; you will one day look up and realize you are exactly where you were meant to be. 
-Elizabeth Gilbert
This necklace was created after I heard a podcast in which this concept was discussed.  I loved it so much that I wanted to create a reminder to myself that I was made the way I am for good reason and that it's a good thing to follow curiosity even when it doesn't make sense to the people around me.  That I am being led down a path (meandering as it may be) that is taking me exactly where I am meant to be. 
Product details:
Two genuine coins from Trinidad and Tobago were domed then, soldered together to form a bead.  Two sides were then drilled through which a sterling silver chain is threaded.  
Necklace is 24" long sterling silver with a spring-ring clasp.  Coins are brass and feature the image of a hummingbird in flight. 
Necklace comes packaged with the above quote in a muslin drawstring bag. 
Watch the video that inspired this necklace!
From Elizabeth Gilbert:
I think this might the most important subject I've ever talked about. For those of you who are suffering from shame because you've never found your "passion"....oh, my dear tired beautiful hummingbirds, this one is for you. I love you. You're perfect.