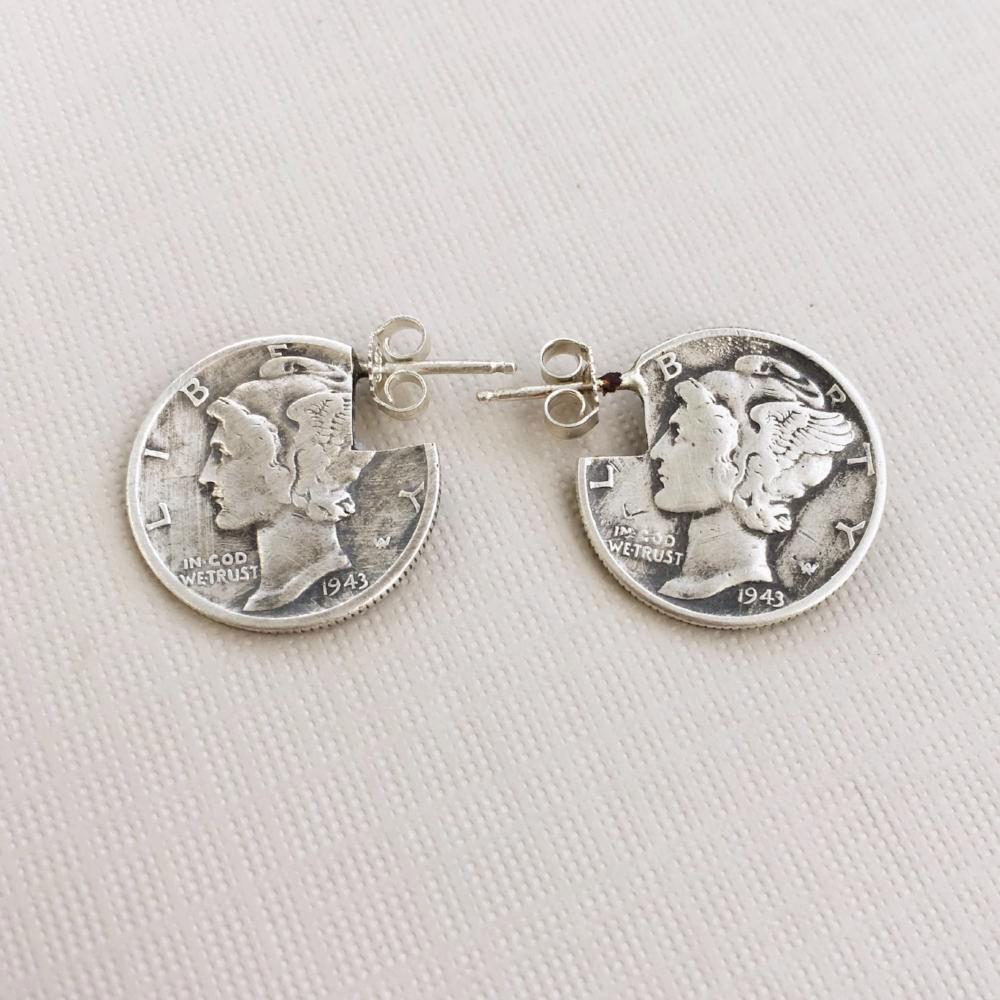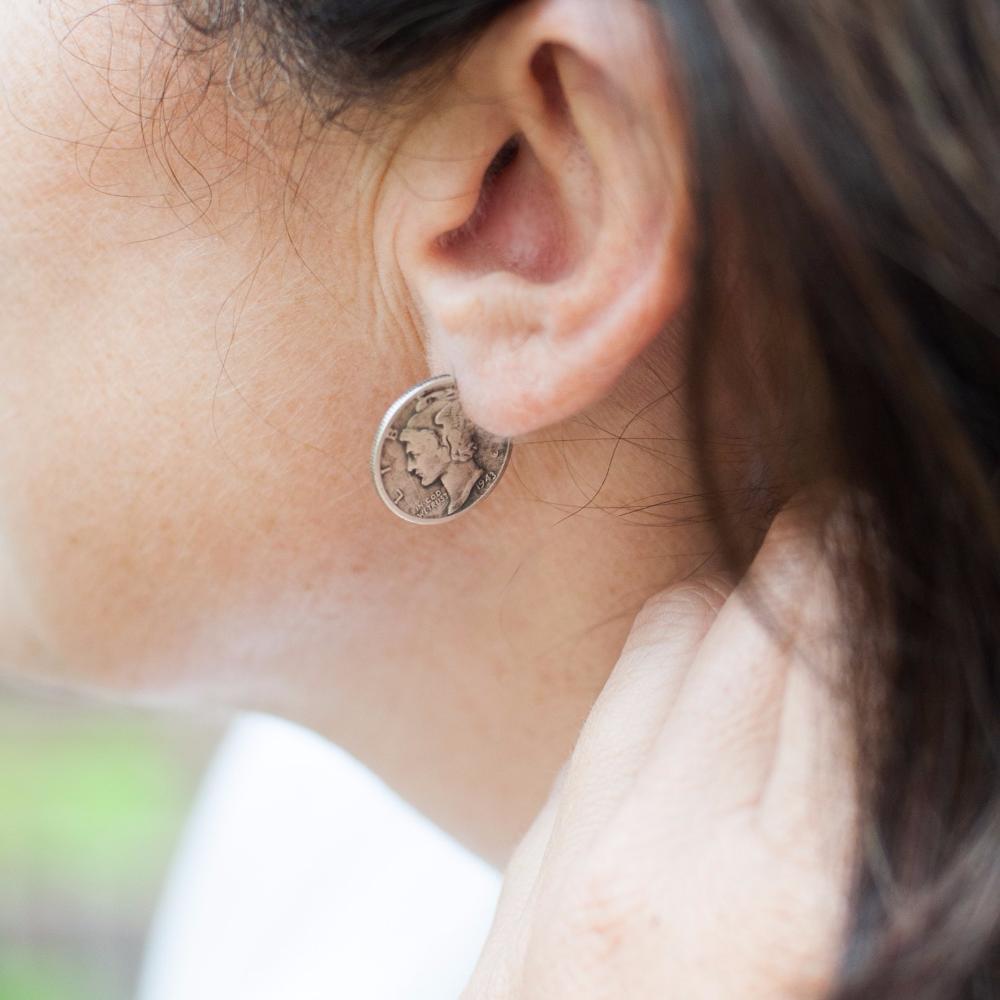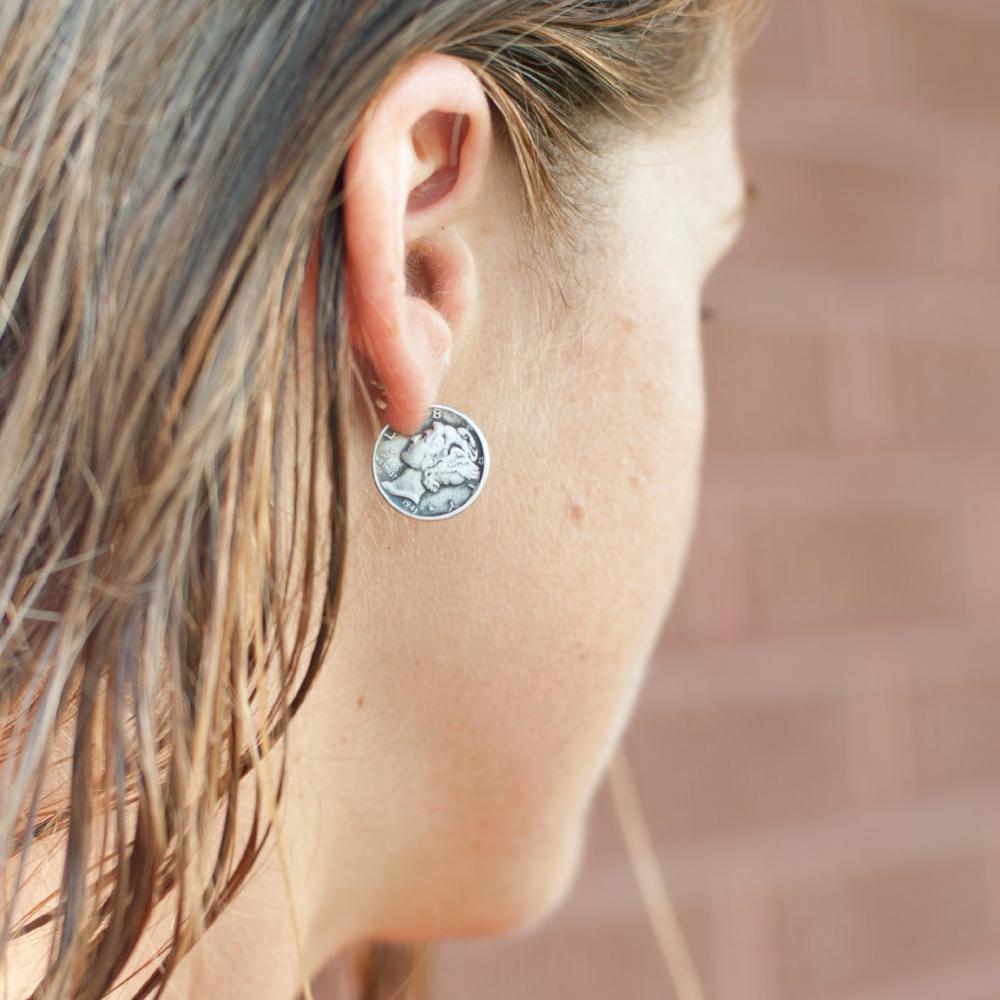 $ 50.00
$ 0.00
Let Freedom (ear)Ring!
Let Freedom Ring!
These earrings are made using genuine Liberty Dimes which are commonly referred to as Mercury Dimes.  Mercury is a Roman god who wore a winged cap similar to the one worn by America's Lady Liberty on the this dime.  
The winged cap represents freedom of thought.  Don't you love that?  You can hold whatever opinion you want about anything under the sun and so can everyone around you.  
Product details:
Genuine 90% silver Liberty dimes, 
 sterling silver posts and backs, earrings are approx. 3/4" in diameter.  Hand-cut, soldered and finished. 
Earrings come packaged with the above quote in a muslin drawstring bag.