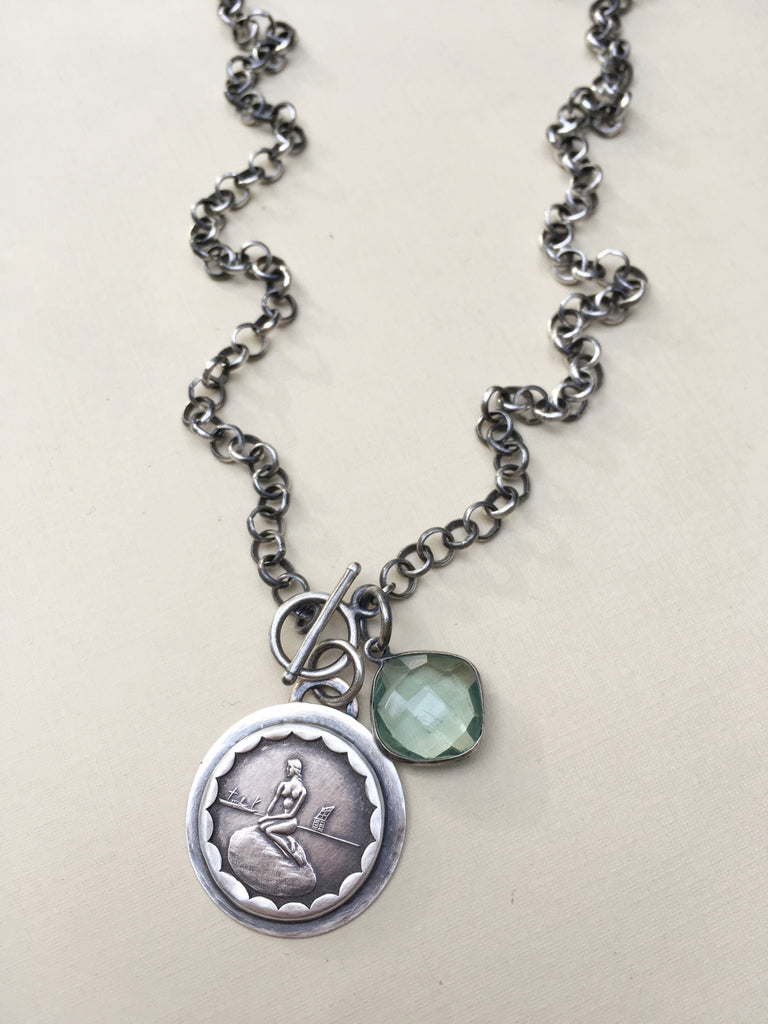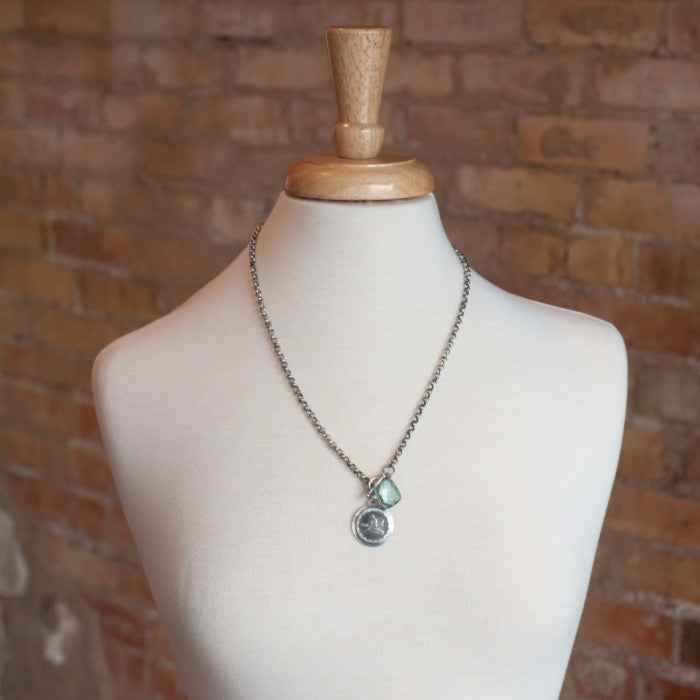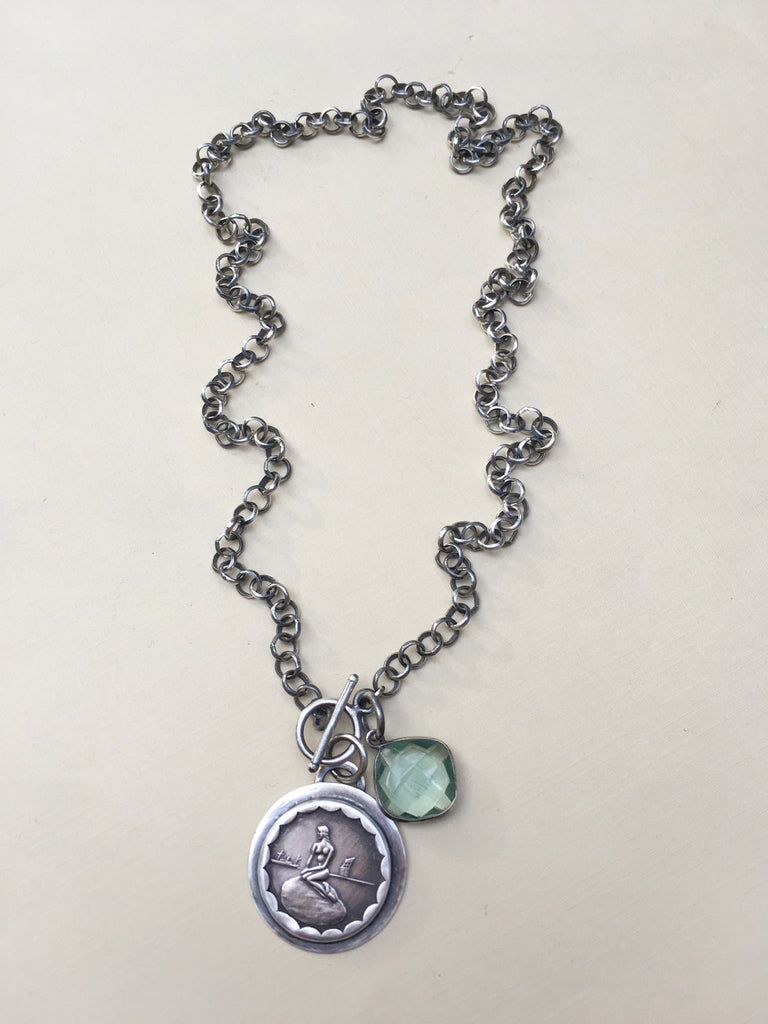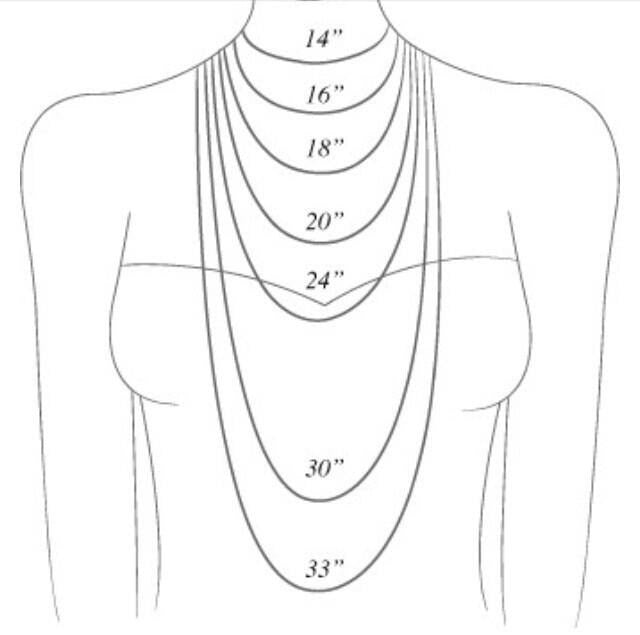 $ 200.00
$ 0.00
Denmark Mermaid Necklace
"Always be yourself.  Unless you can be a mermaid.  Then, always be a mermaid."
This necklace is a show stopper.  All handmade in sterling silver, gem is a dazzling aquamarine.  Pendant is a hard-to-find transportation token from Copenhagen, Denmark.
The image on the coin is The Little Mermaid, which is a bronze statue by Edvard Eriksen. The sculpture is displayed on a rock by the waterside at the Langelinie promenade in Copenhagen, Denmark.
Product details: 
Necklace is 22" long with a front toggle closure.  Pendant measures 23mm in diameter.  Oxidized sterling silver, aquamarine, vintage transportation coin.
Necklace comes packaged with the above quote in a muslin drawstring bag.