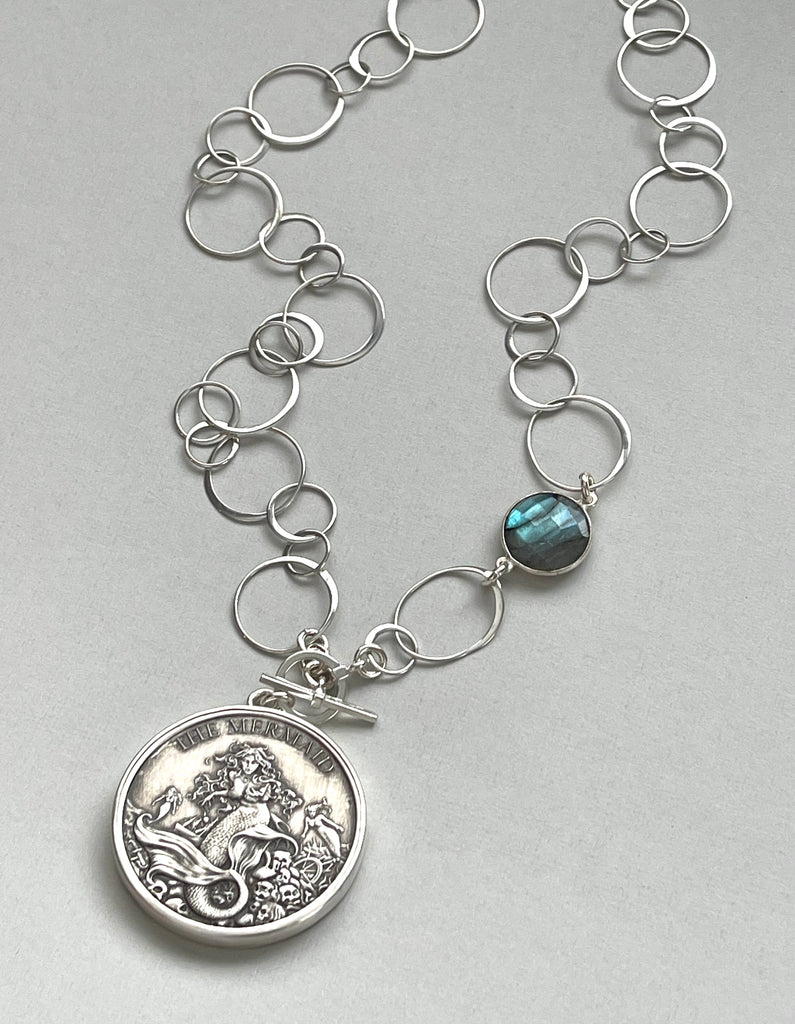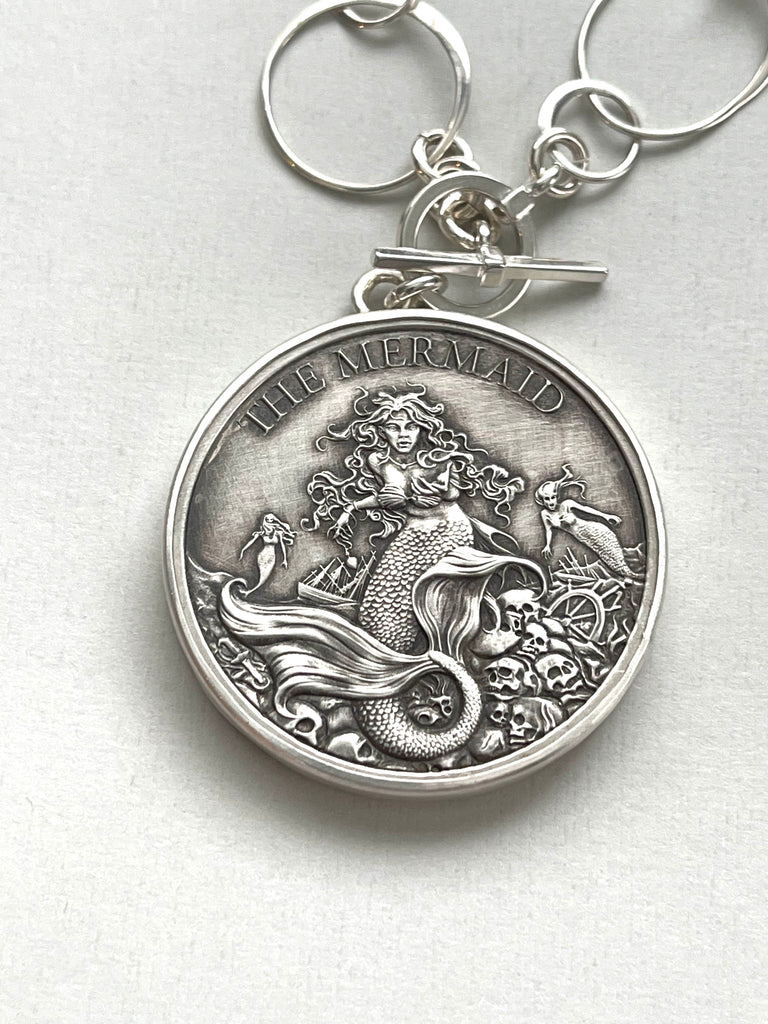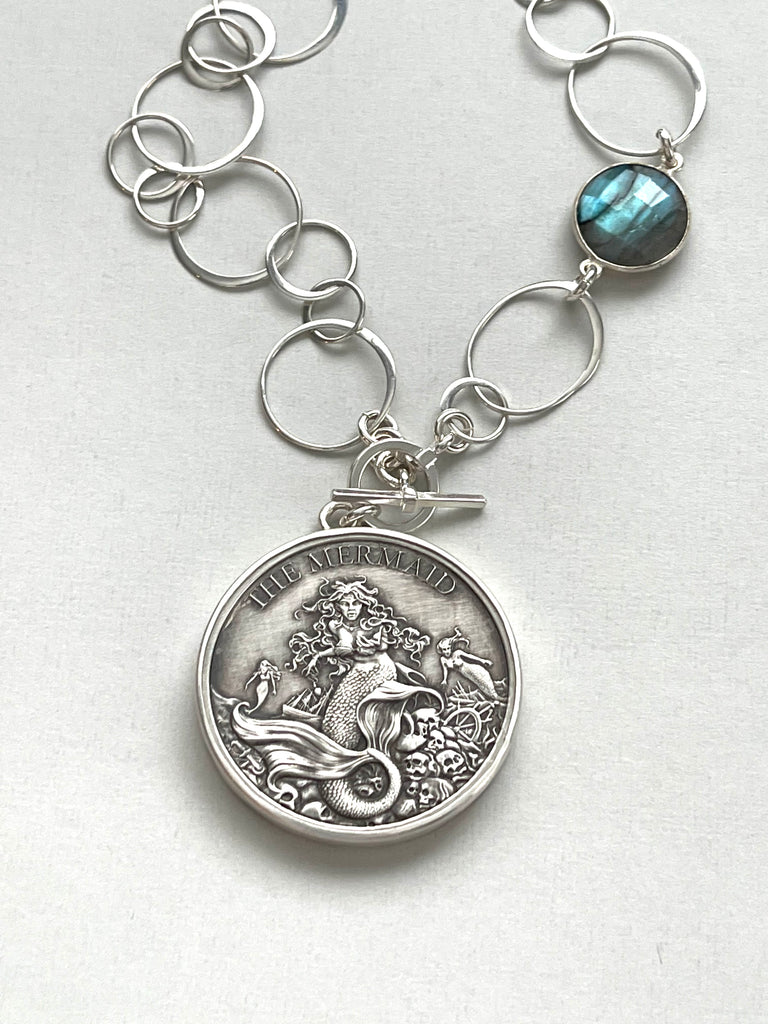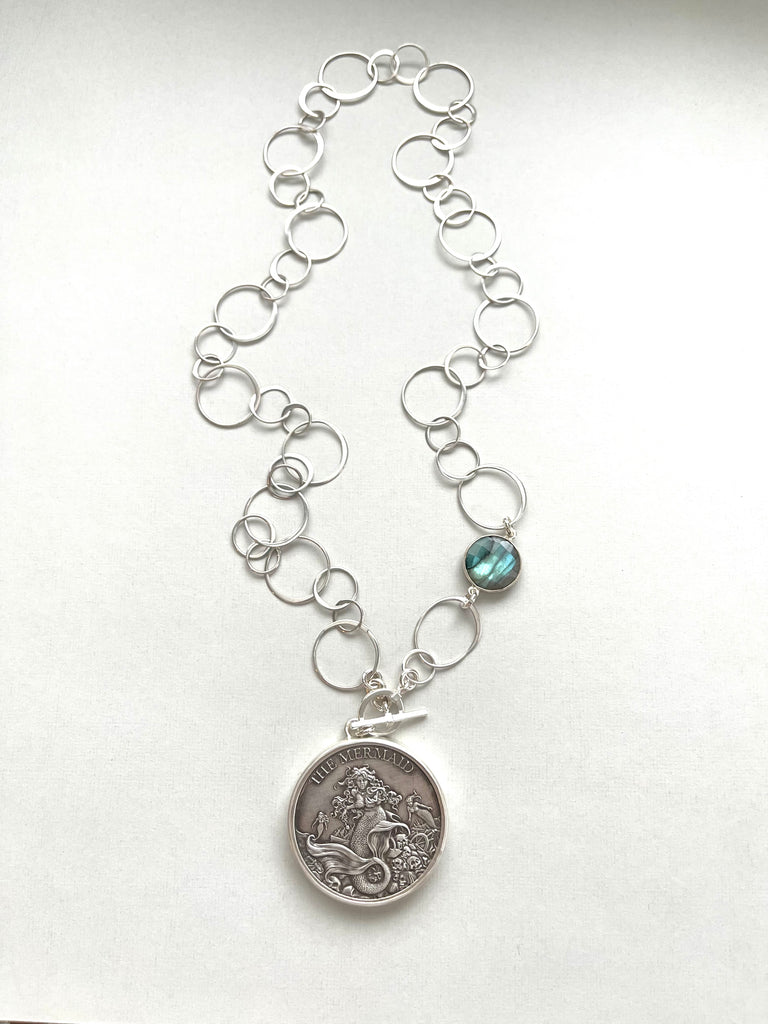 $ 375.00
$ 0.00
Mermaid Necklace
Mermaids embody the sacred feminine: The concept of mermaids was likely influenced by goddesses in Greek Mythology, such as Venus, the goddess of love, and Amphitrite, the goddess of the sea. Mermaids symbolize awareness and insight: Mermaids are seen as wise and uniquely in tune with the world around them.

Product Details:
Made with a solid silver 1 oz. investment coin, this show stopper of a coin features a detailed mermaid with plenty of background details.   It measures approx. 1.5" in diameter and is set in a handmade sterling silver bezel.  Chain is 21" long with a front toggle clasp and features a gorgeous labradorite accent link. 
Necklace comes packaged in a muslin draw string bag and gift box.