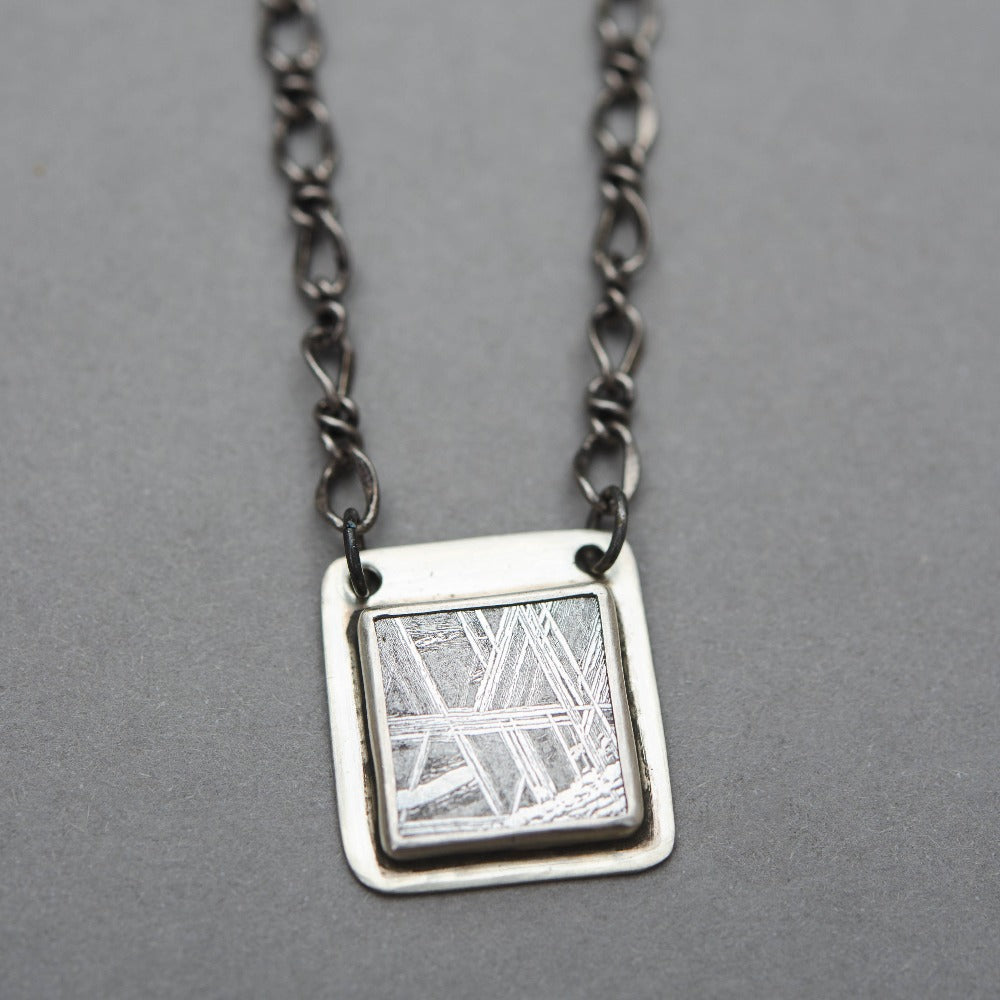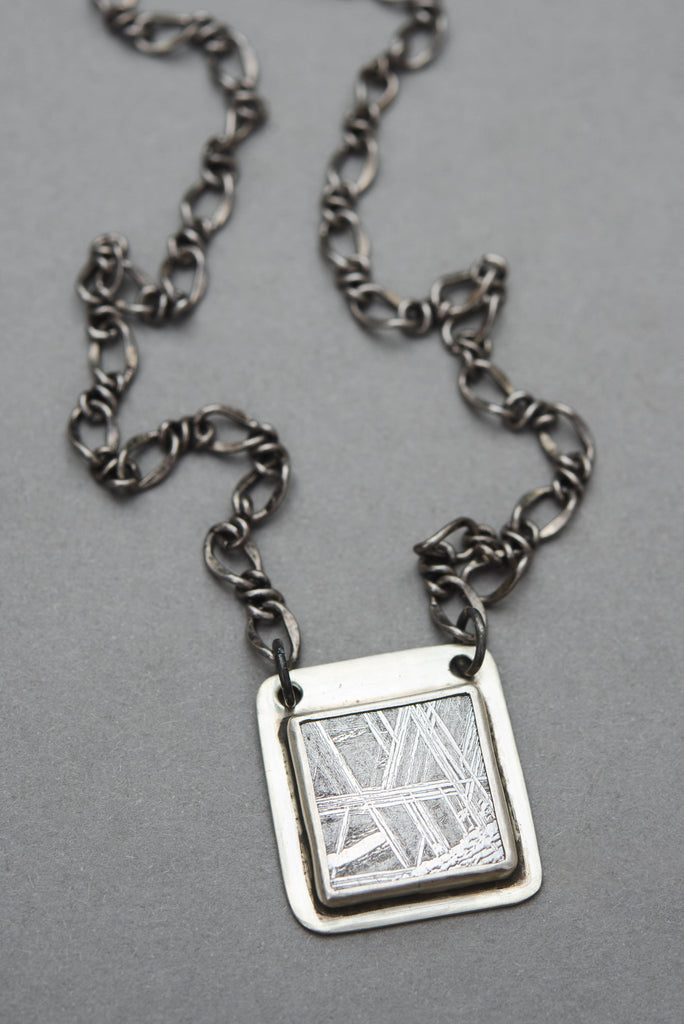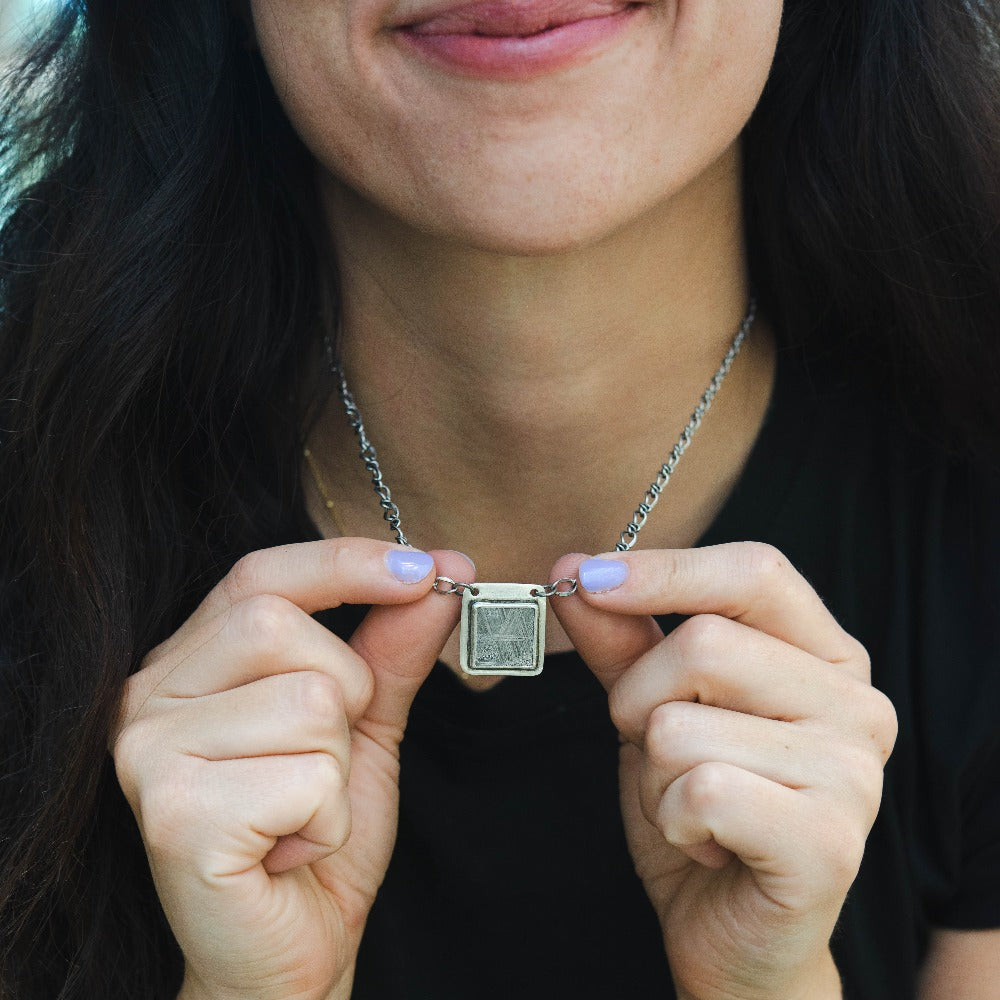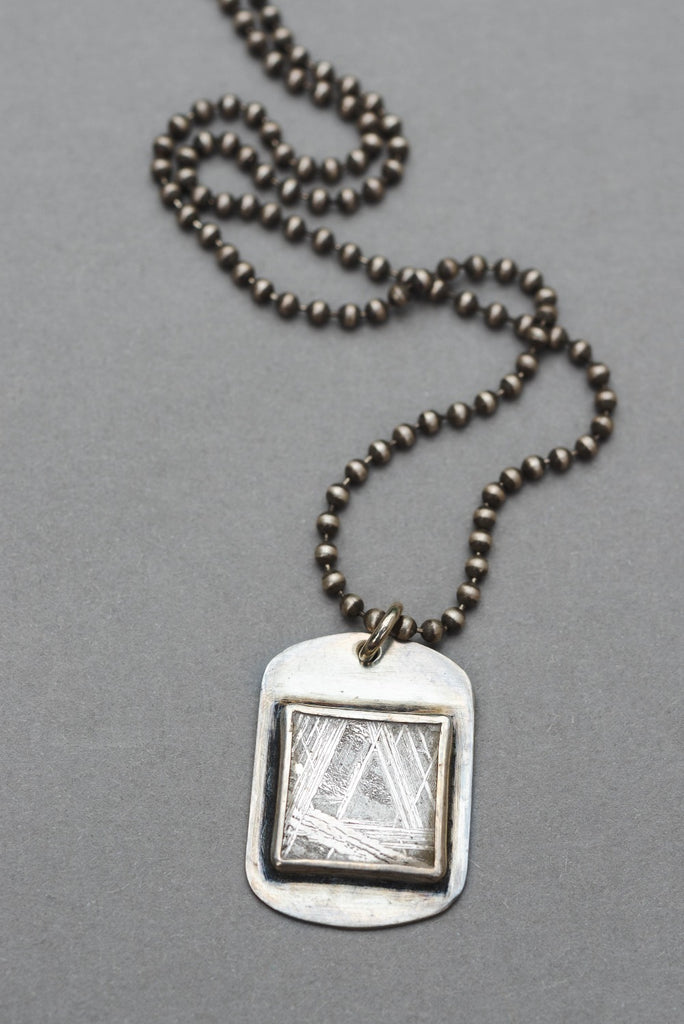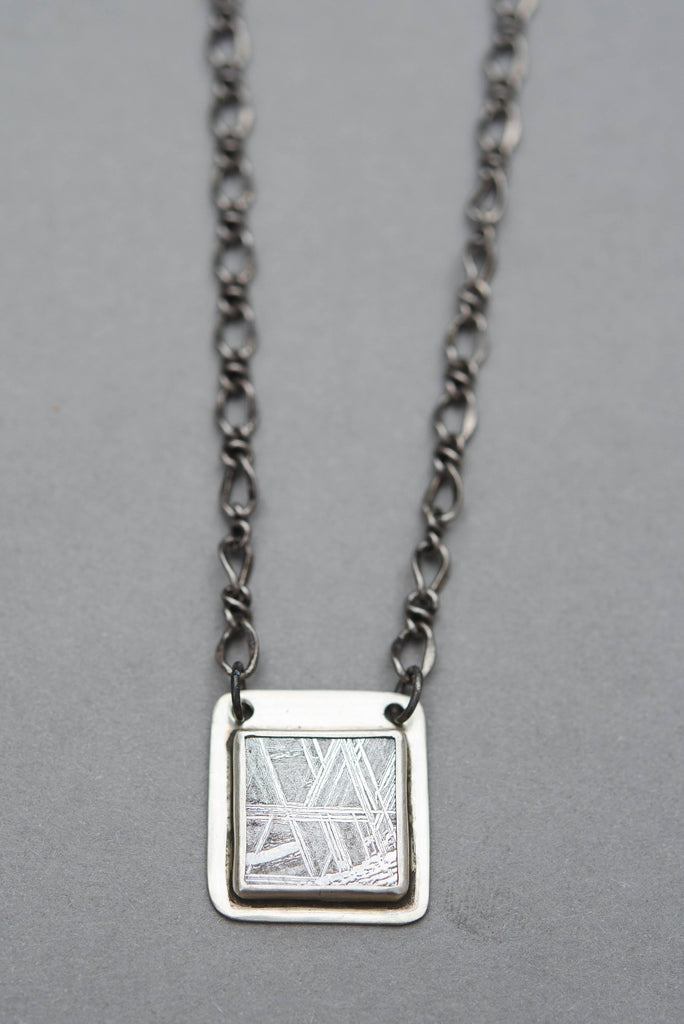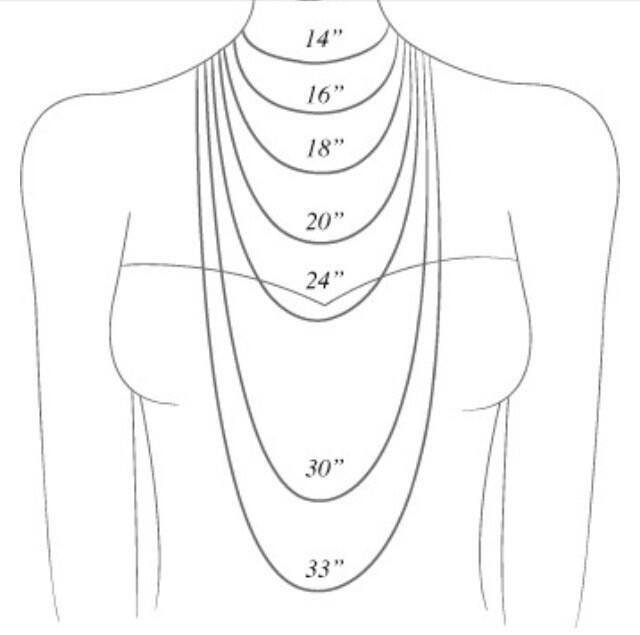 $ 130.00
$ 0.00
Meteorite Necklace
"THE COSMOS IS WITHIN US, WE ARE MADE OF STAR-STUFF."  -CARL SAGAN
 Wear an actual piece of the heavens!
Made with actual slabs of meteorite set in sterling silver.  Each piece will be unique because the patterns on the surface cannot be fabricated.   
Two design options:  30" dog-tag silver style, and 18" filigree chain style.
Meteorite is a piece of debris from a meteoroid that originates in outer space. When a meteoroid enters the atmosphere, various factors and chemical interactions turn the object into a meteor and once it settles on the surface, it becomes a meteorite. Meteorite pieces will vary in shape and size and are distinguished into three categories: stony meteorite, iron meteorite, and stony-iron meteorite.  Stony meteorites are rocks mainly composed of silicate materials. Iron meteorites are mainly composed of iron, nickel, and cobalt. Stony-iron meteorites is a combination of both. Meteorite gets its extremely unique pattern (known as its Widmanstatten pattern) as it enters the earth's atmosphere.
Necklace comes packaged with the above quote in a muslin drawstring bag.