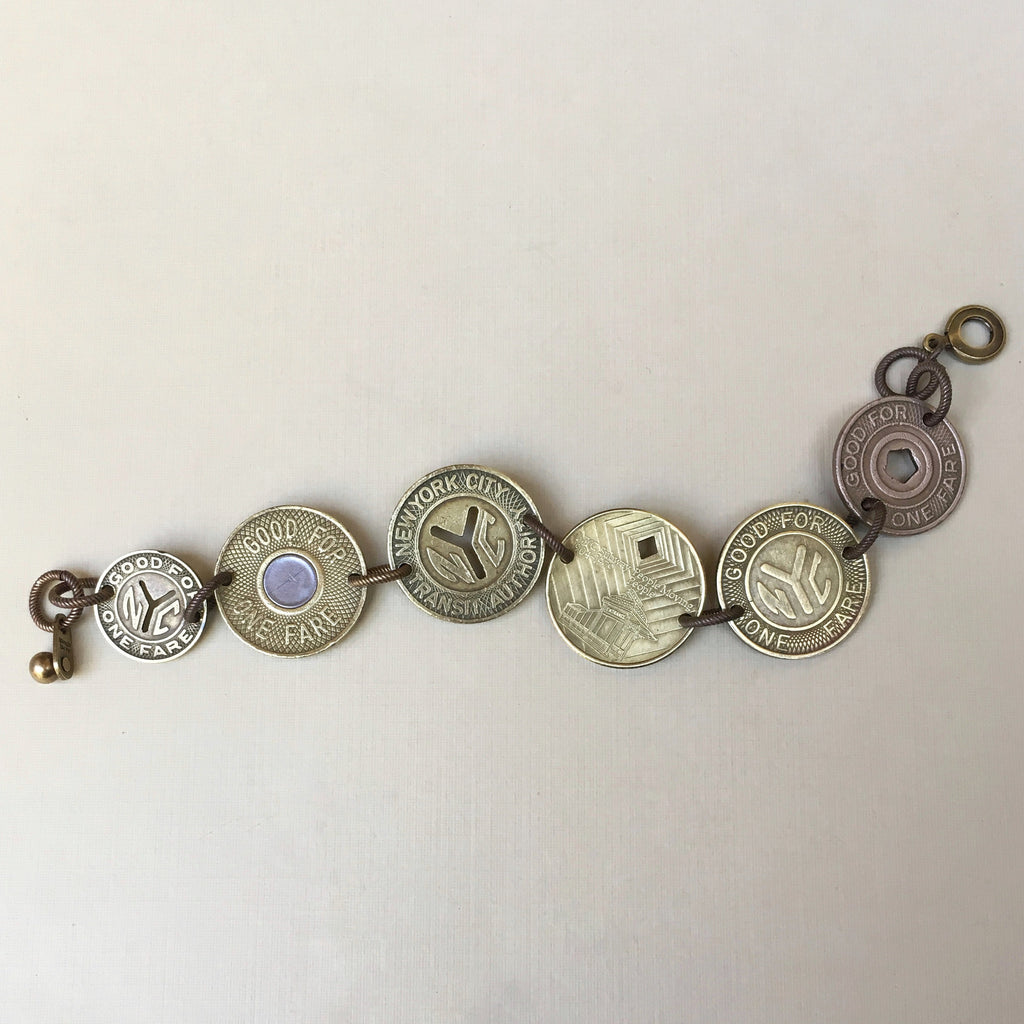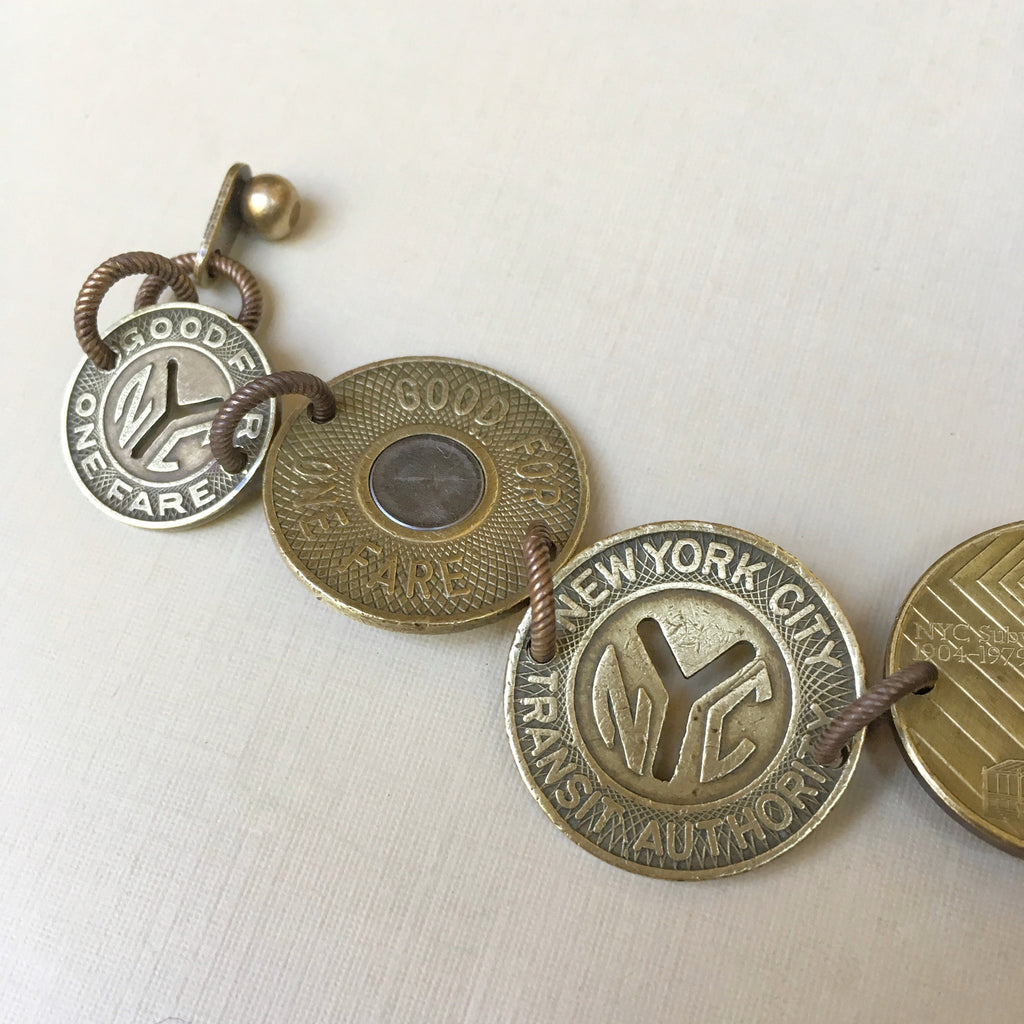 $ 120.00
$ 0.00
New York Subway Token Bracelet
A rare, vintage subway token bracelet for anyone who loves New York City. 
Six various, vintage New York City subway tokens form this bracelet.  Throughout the history of token use, there were six different token designs.  This bracelet contains all of them.  A treasure!
Product details:
Bracelet is 7.5" long with a super-strong ball and socket closure.
Bracelet comes packaged with a printed history of the NYC tokens in a muslin drawstring bag. 
The NYC subway token was first introduced in 1953. Over the next 50 years, 6 variations were designed and minted, becoming well-known symbols of the bustling underground transit system. Just after midnight on April 13, 2003, the tokens were phased out.