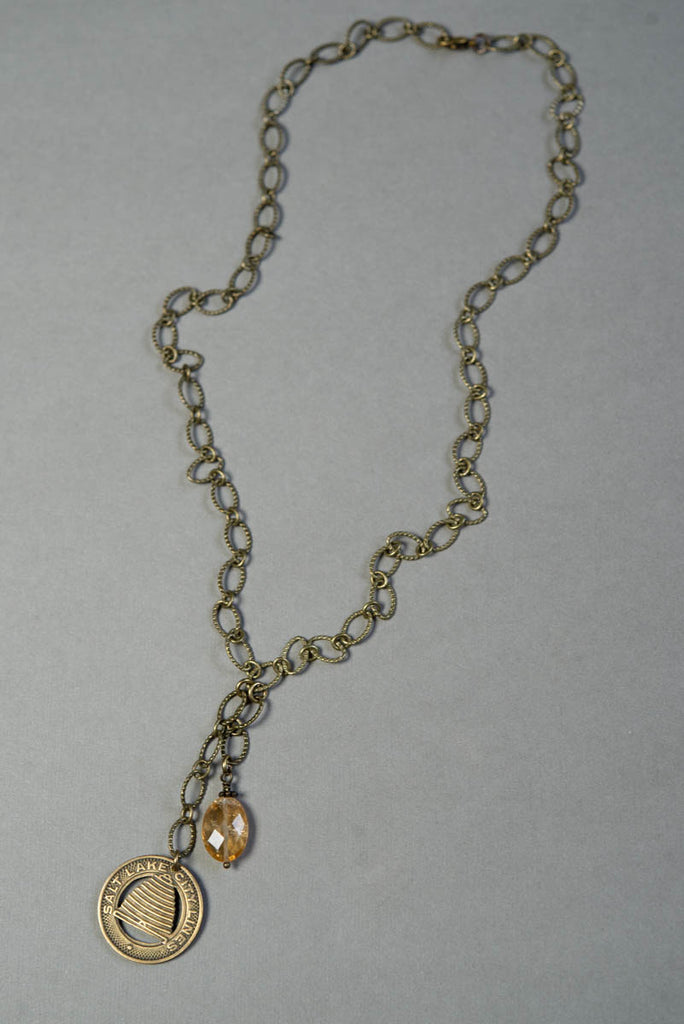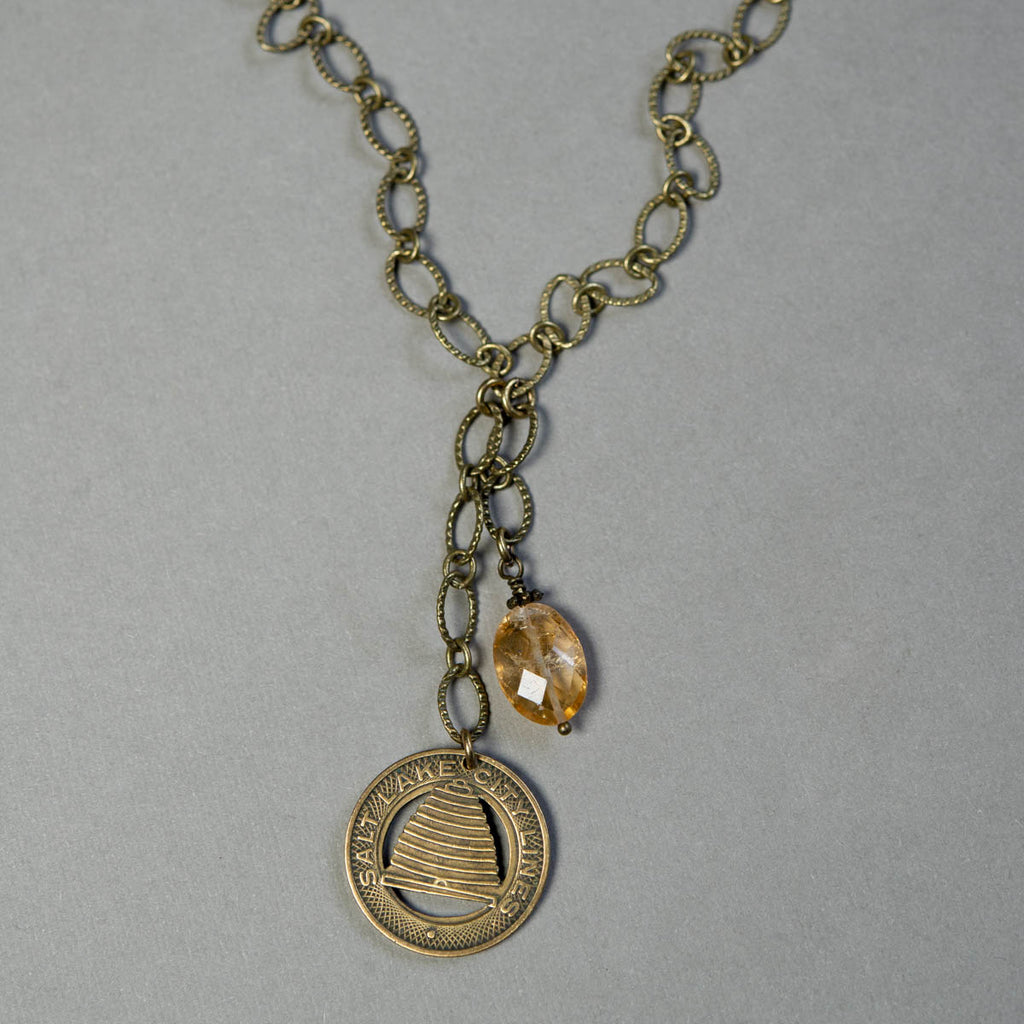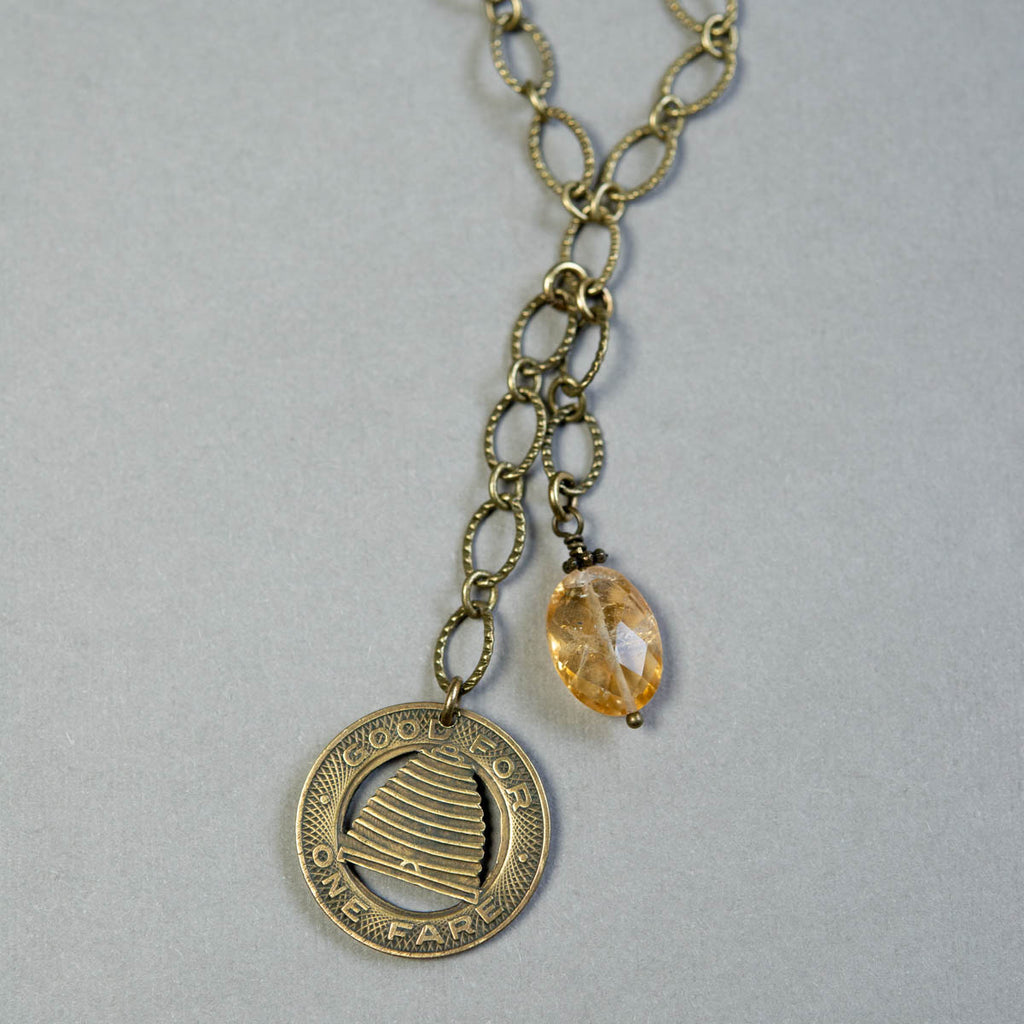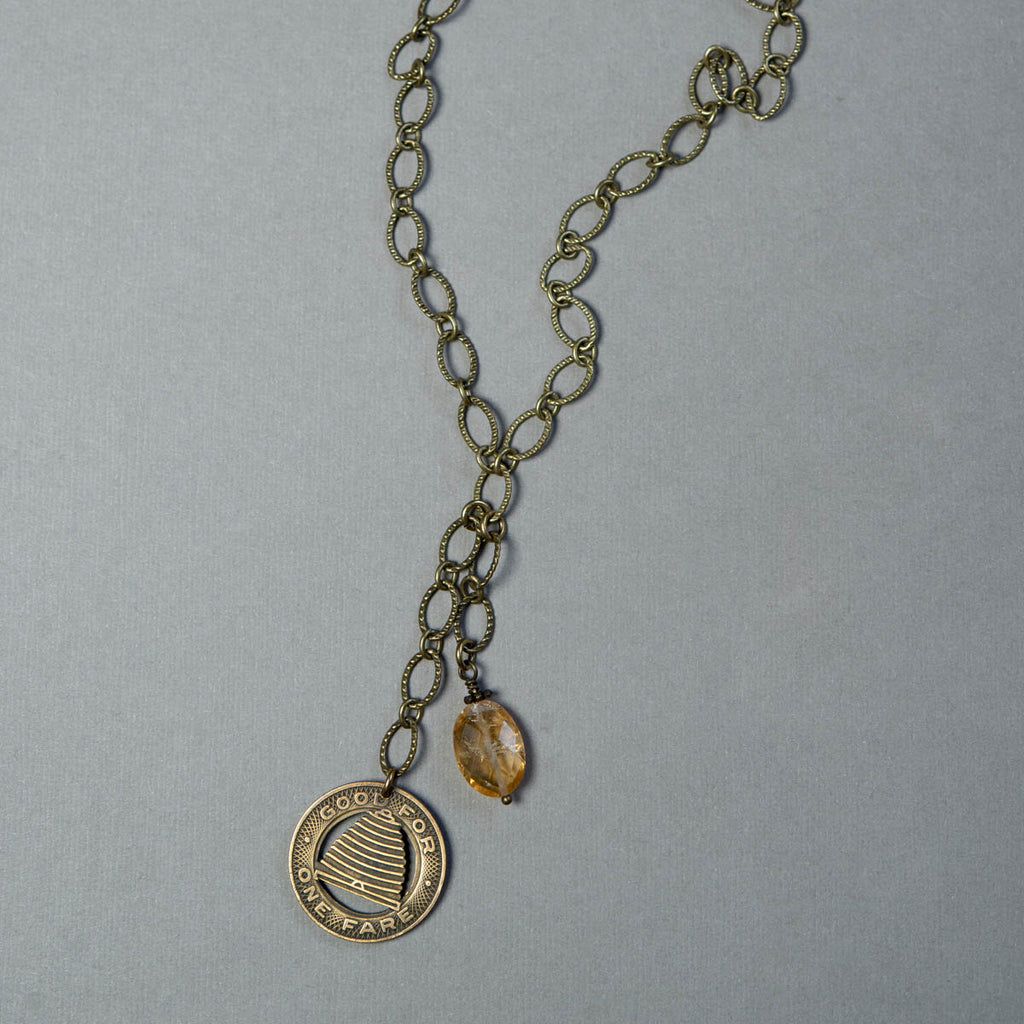 $ 70.00
$ 0.00
Salt Lake Trolley Token Necklace (Honey edition)
A charming necklace for anyone who has nostalgia about early Salt Lake City and the trolley cars that used to run up and down it's streets. 
Rather than accepting straight change, the toll system for Trolley Square took coins fashioned after Utah's beehive.  The trolley system had already begun to be phased out in 1920, and the last car performed its final run in 1945.

This necklace is 20" long antiqued brass with a 2.75" drop.  It features a genuine, vintage trolley car token with the beehive (Utah is the beehive state!) cutout design along with a gorgeous, honey-colored citrine gem.   
The necklace
 comes with a printed history of the token in a muslin drawstring bag.