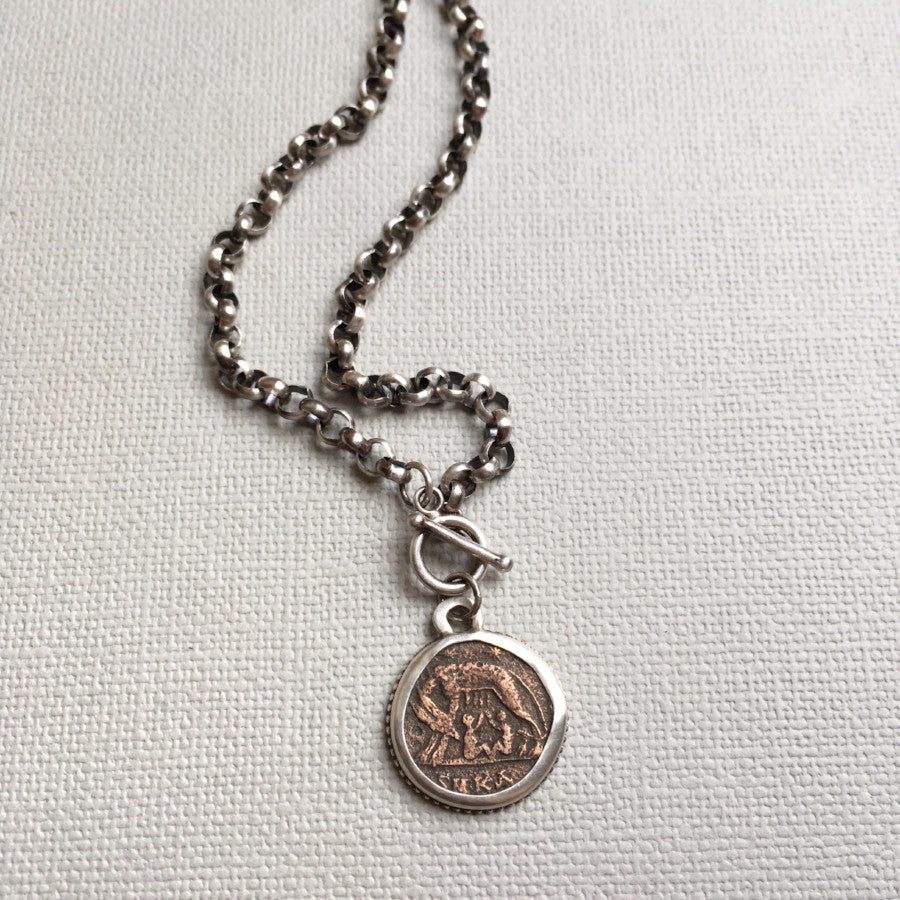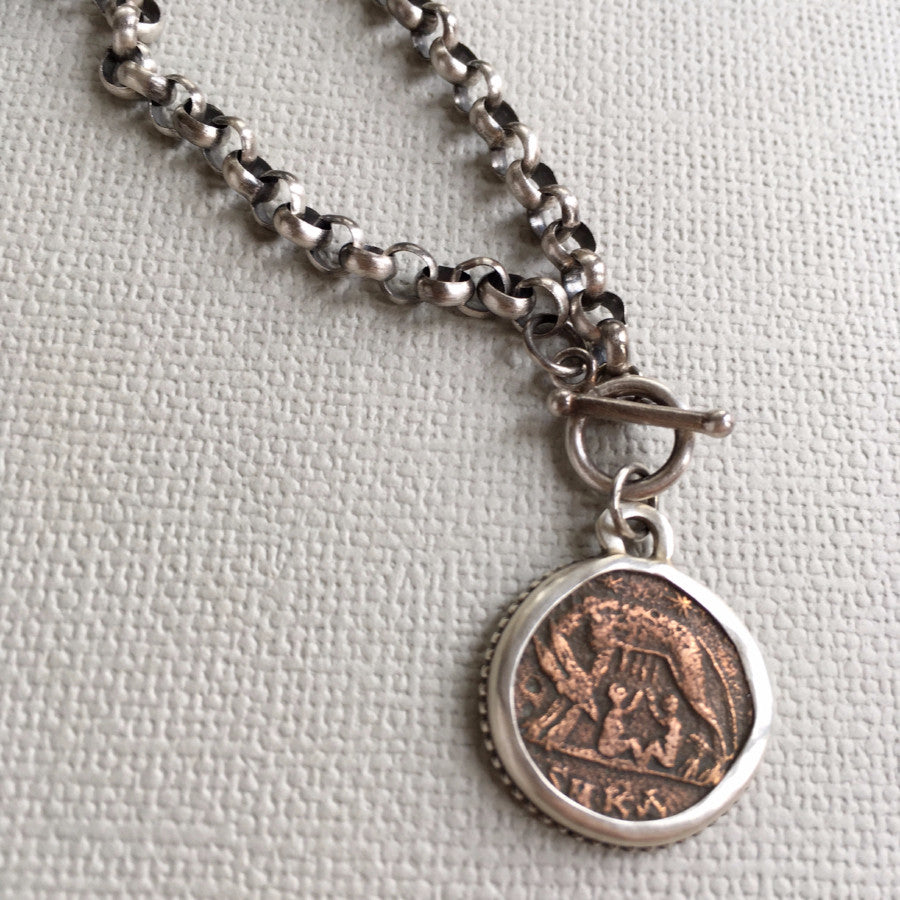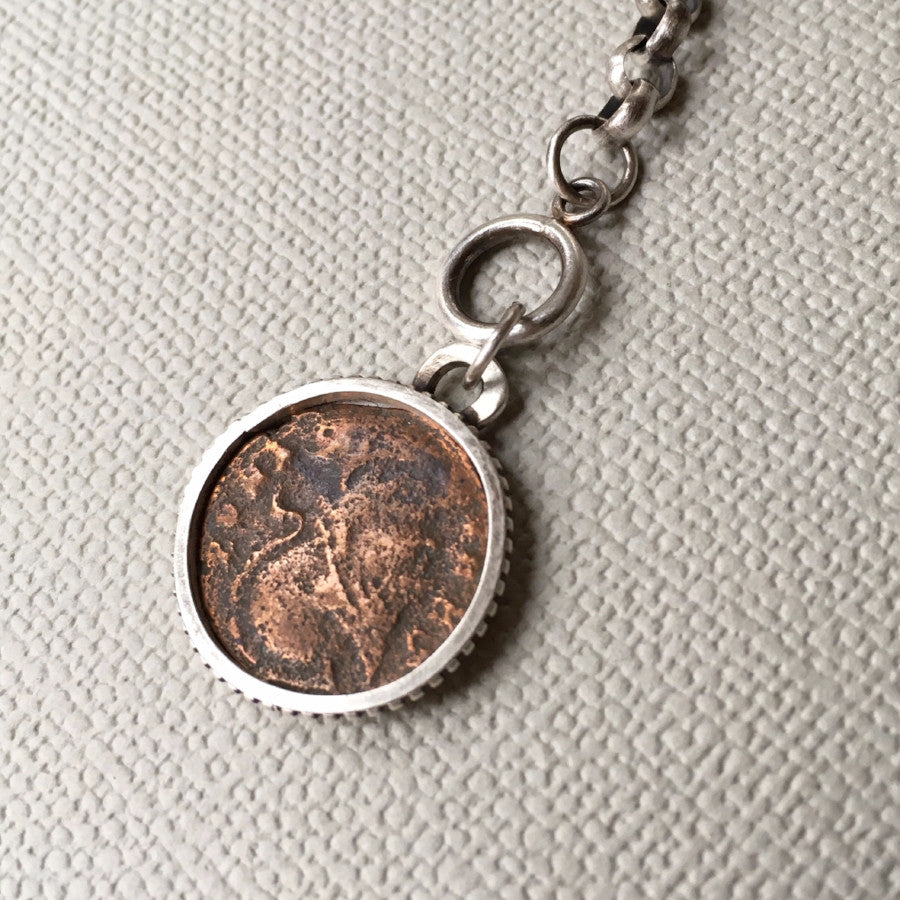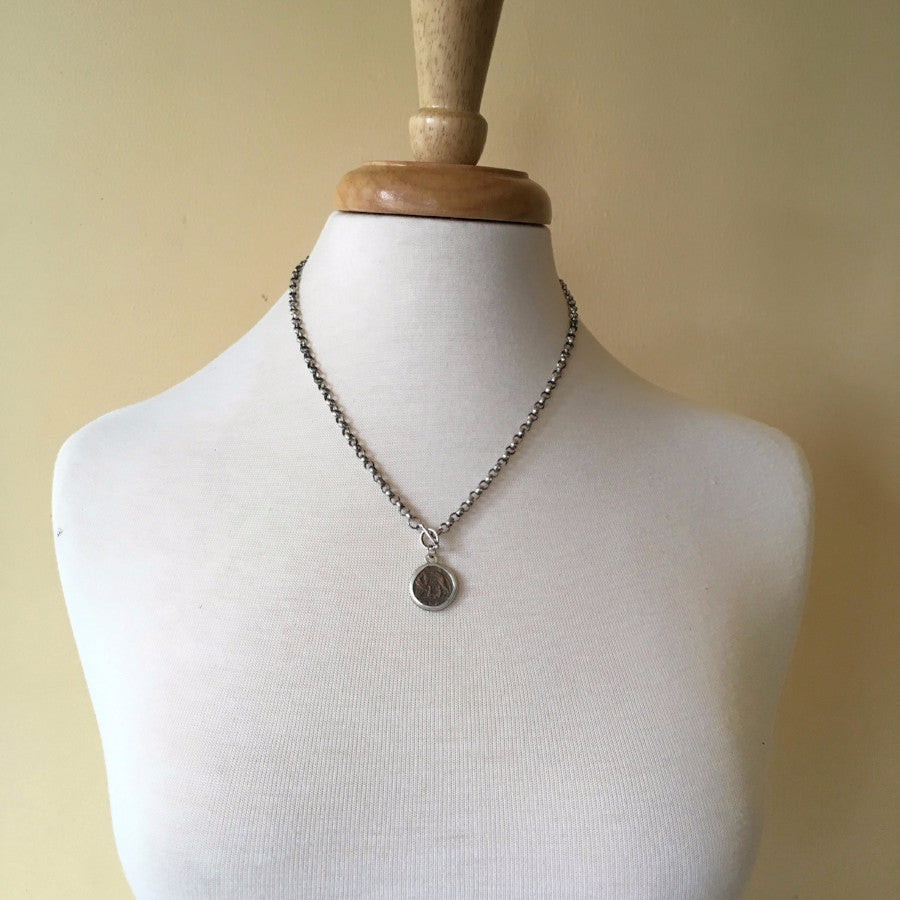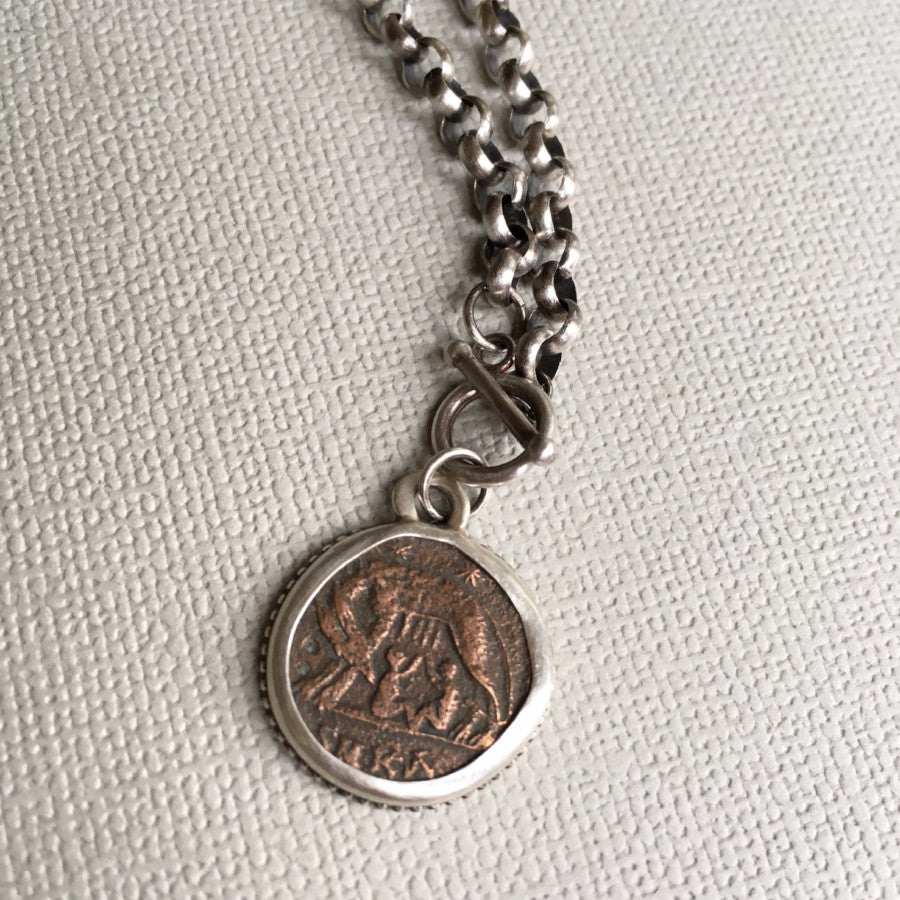 $ 175.00
$ 0.00
She-Wolf Necklace
The Legend of the Founding of Rome (The wolf and the twins)
According to the Roman legend, Romulus was the founder of Rome, and Remus was his twin brother.  They were born of the love affair between Mars, the god of war, and a Vestal virgin, Rhea Silvia, who was the daughter of the recently deposed king.  The new king tried to drown the infants to remove the threat of their royal birthright.  The twins, however, washed up on the bank of the Tiber river and survived with the care and nursing of a kindly she-wolf.  Deciding to found a town of their own, Romulus and Remus chose the place where the she-wolf had nursed them.  Soon after, during an angry quarrel, Romulus killed Remus.  Romulus continued building their city and named it Roma (Rome) after his own name. 
Product Details:
Coin is a genuine bronze coin commemorating the founding of Rome.  It was struck during the reign of Emperor Constantine I (between 330-346 AD)  Coin features the image of the she-wolf and nursing twins, and on the back, the image of the female personification of Roma.  Comes with certificate of authenticity.
Coin is encased in hand-formed sterling silver bezel. 
Chain is 20" sterling silver with front toggle closure. 
Both sides of coin can be seen. 
Necklace comes packaged with above legend and a certificate of authenticity in a muslin drawstring bag.