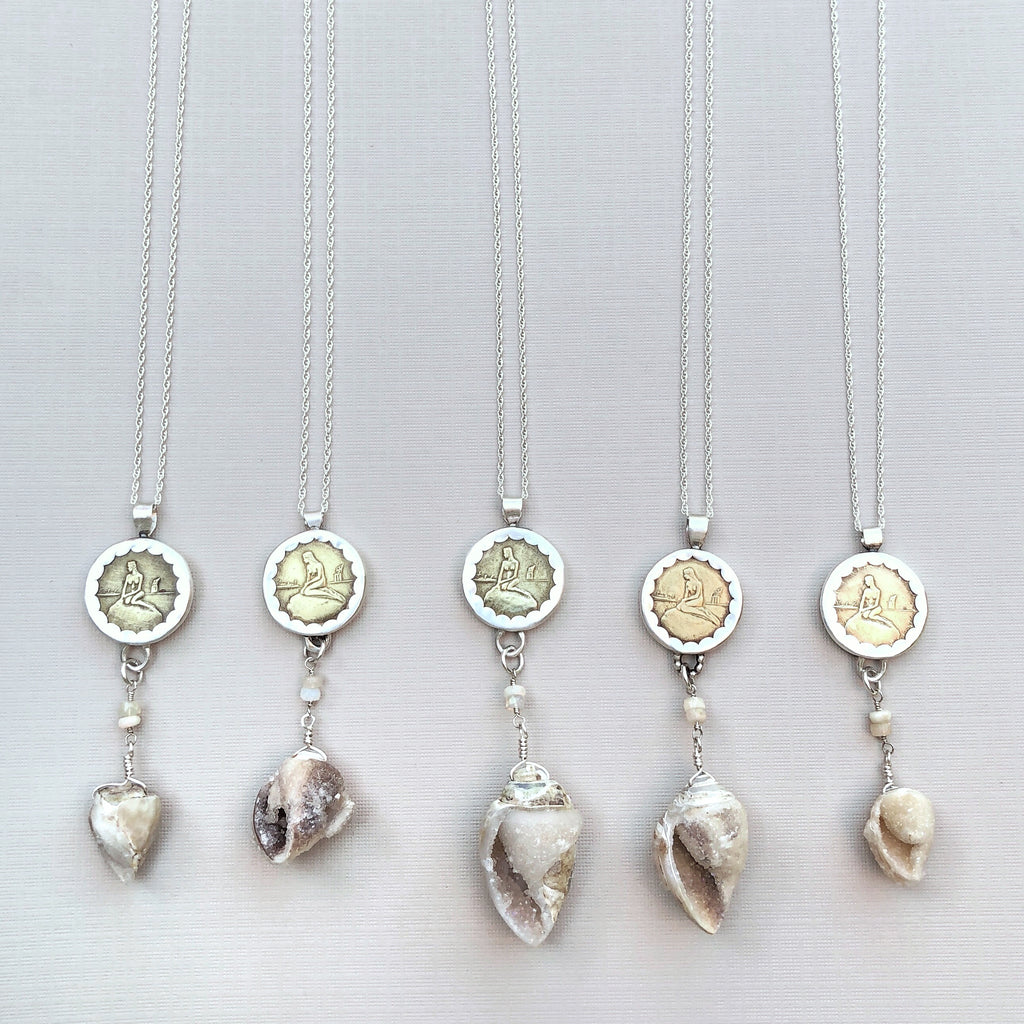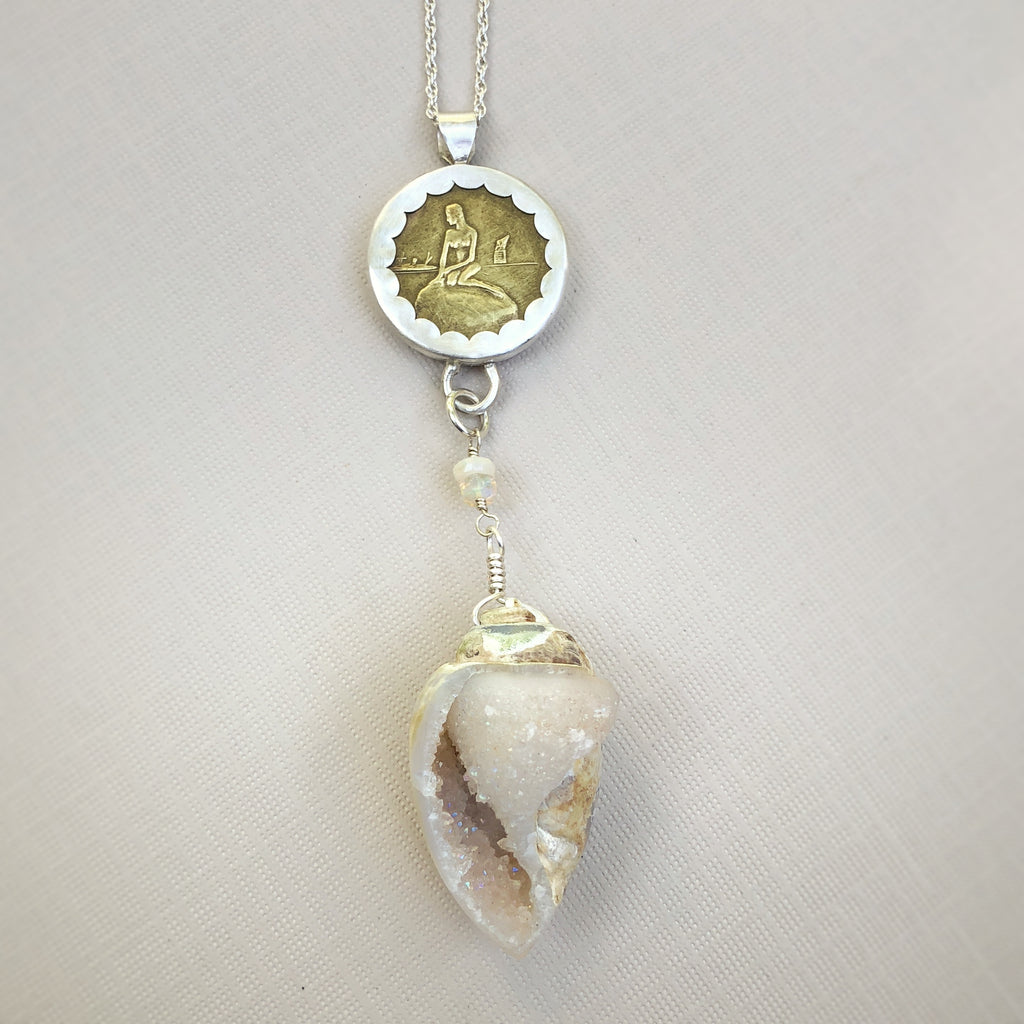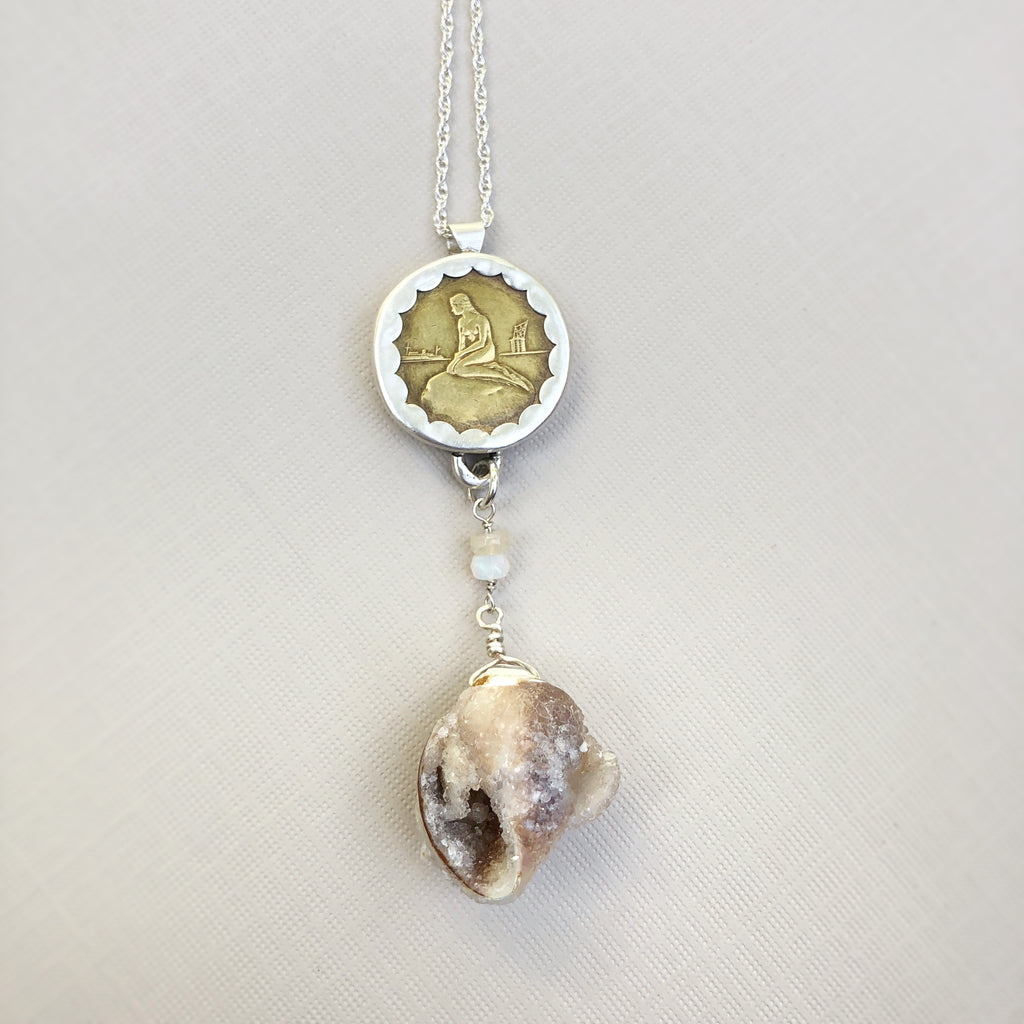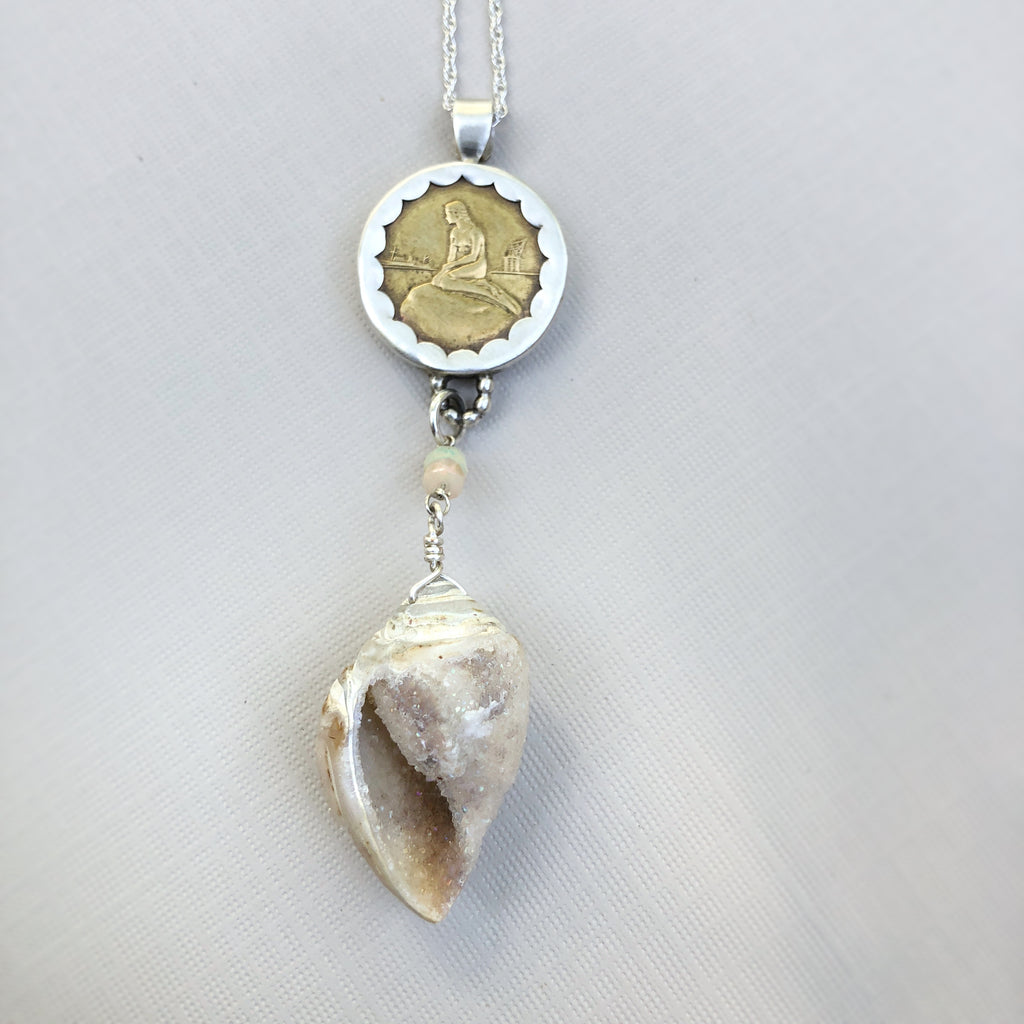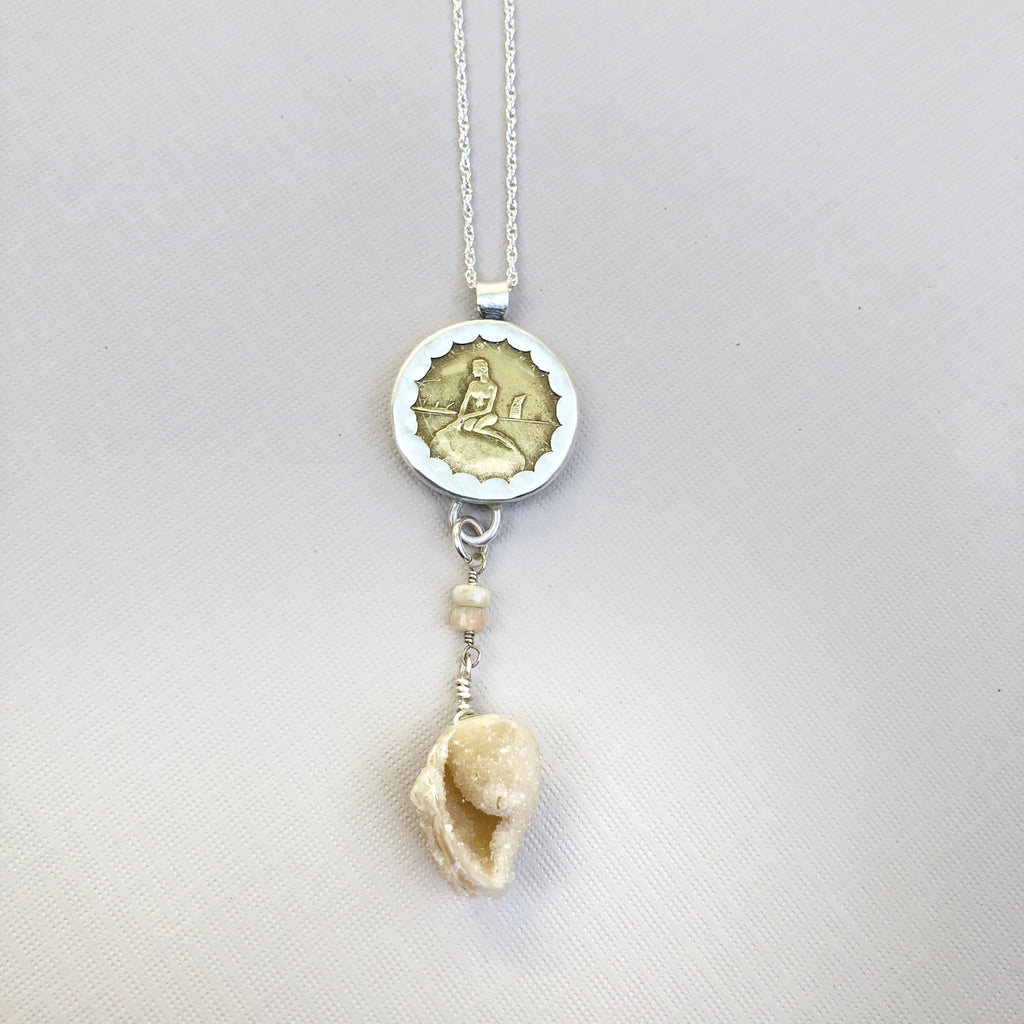 $ 275.00
$ 0.00
Siren Necklace
"I must be a Mermaid. I have no fear of depth and a great fear of shallow living"  ~Anias Nin
This necklace is truly special.  The coin is a genuine vintage transportation token from Denmark.  Each coin has a handmade silver bezel attached to a druzy shell with dazzling opal beads. 
The druzy shells are from gastropods that lived between 50 and 100 million years ago in the Cretaceous period. The shells are embedded in rock that requires each one to be removed by hand. The crystal growth on the shells is what gives it that sparkle.  These shells are ONLY found in a small hill in India that was once underwater. 
The necklace is a marriage of land and sea, which is what every mermaid yearns for.  The shell is from the ocean, the crystal mineral growth is from land.  
Product details:
Chain is sterling silver and 22" long.  Brass mermaid coin is a genuine transportation token from Denmark and is approx. 1" in diameter.  Bezel and all hardware is handmade in sterling silver.  Shell is a genuine, rare druzy shell from India.  Connecting beads are Ethiopian opal. 
Necklace comes packaged with above quote in a muslin drawstring bag.