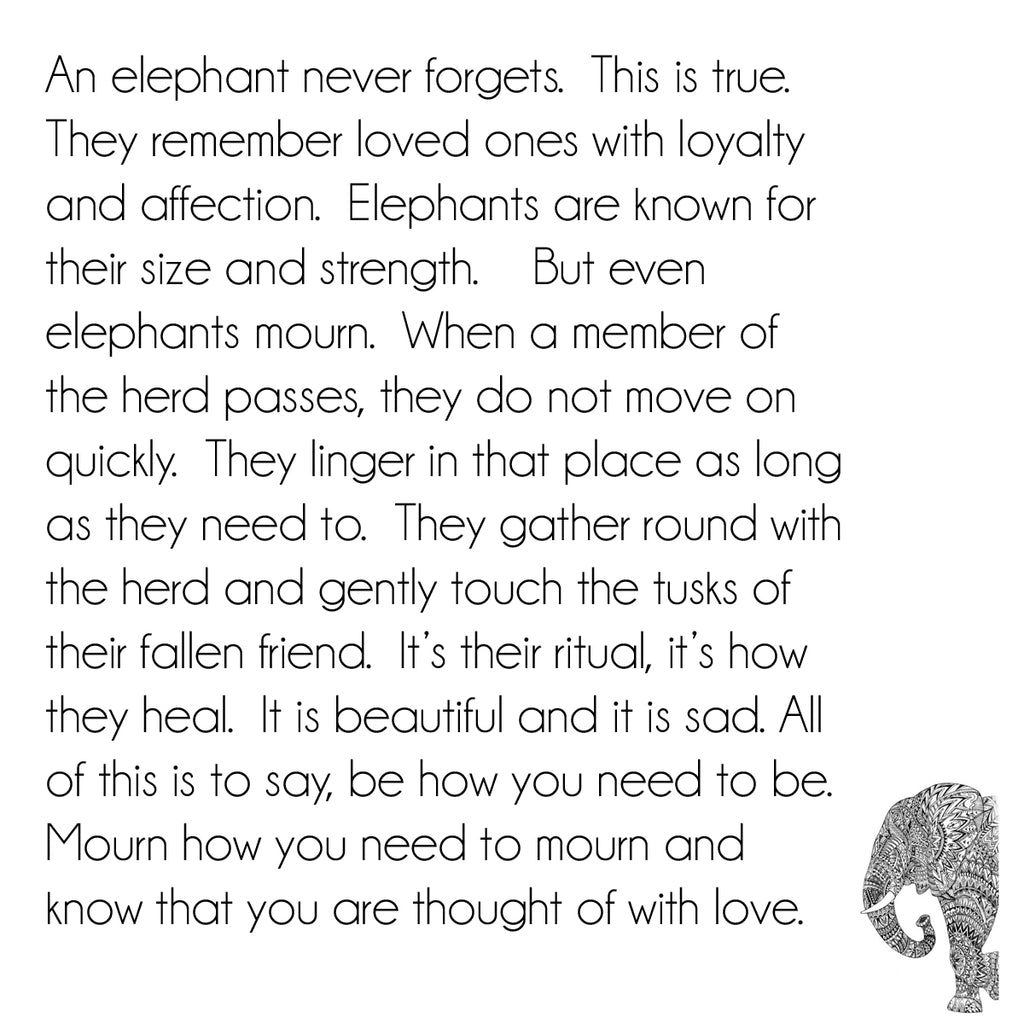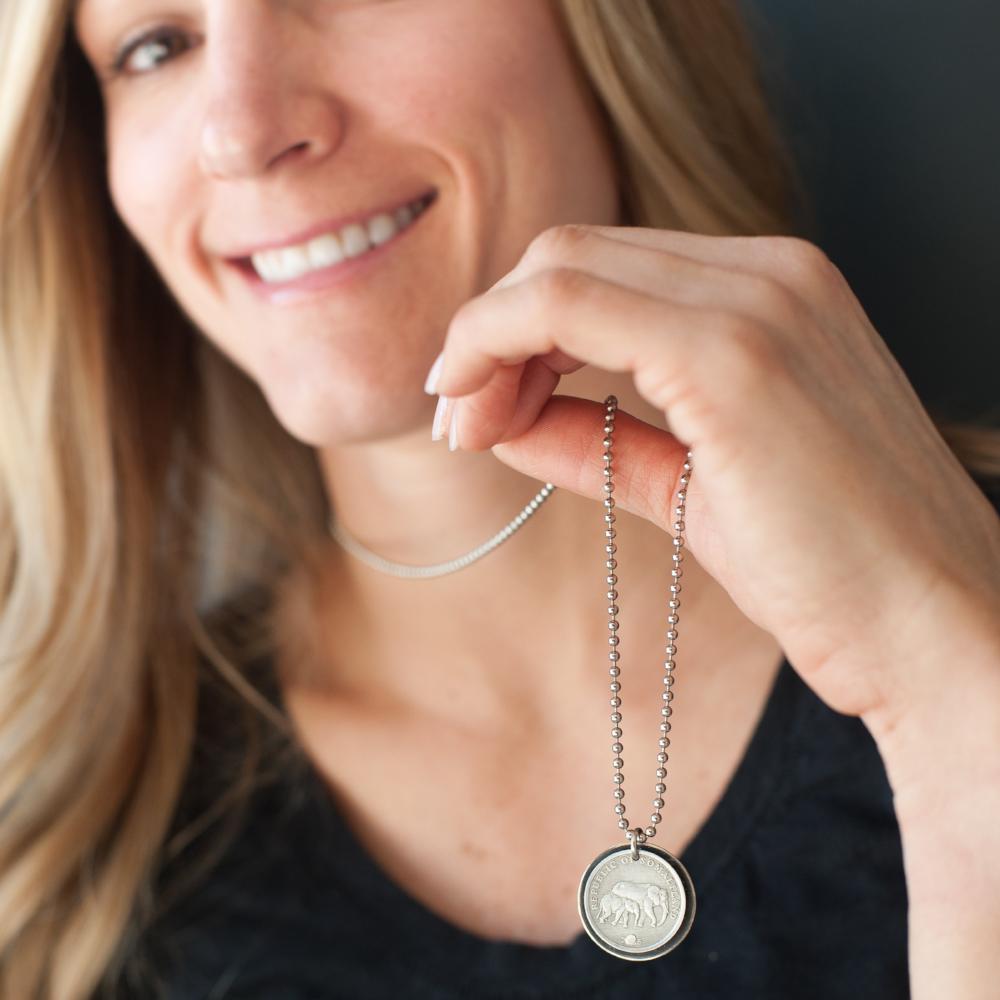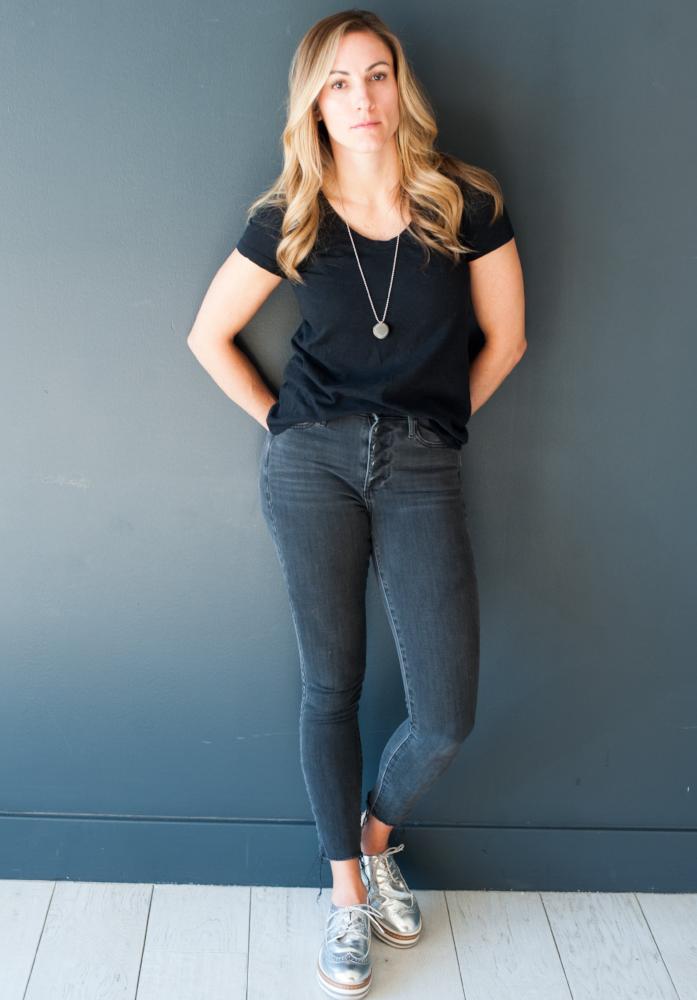 $ 35.00
$ 0.00
Elephant Necklace (for loss)
An elephant never forgets.
An elephant never forgets.  This is true.  They remember loved ones with loyalty and affection.  Elephants are known for their size and strength.   But even elephants mourn.  When a member of the herd passes, they do not move on quickly.  They linger in that place as long as they need to.  They gather round with the herd and gently touch the tusks of their fallen friend.  It's their ritual, it's how they heal.  It is beautiful and it is sad. All of this is to say, be how you need to be.  Mourn how you need to mourn and know that you are thought of with love. 
Product details:
Genuine Somaliland coin which features the baby elephant alongside the adult elephant.  The coin is riveted to a silver backplate which has been blackened.  Chain is a stainless steel ball chain 30" in length.  
    Necklace comes packaged with above quote in a muslin, drawstring bag.