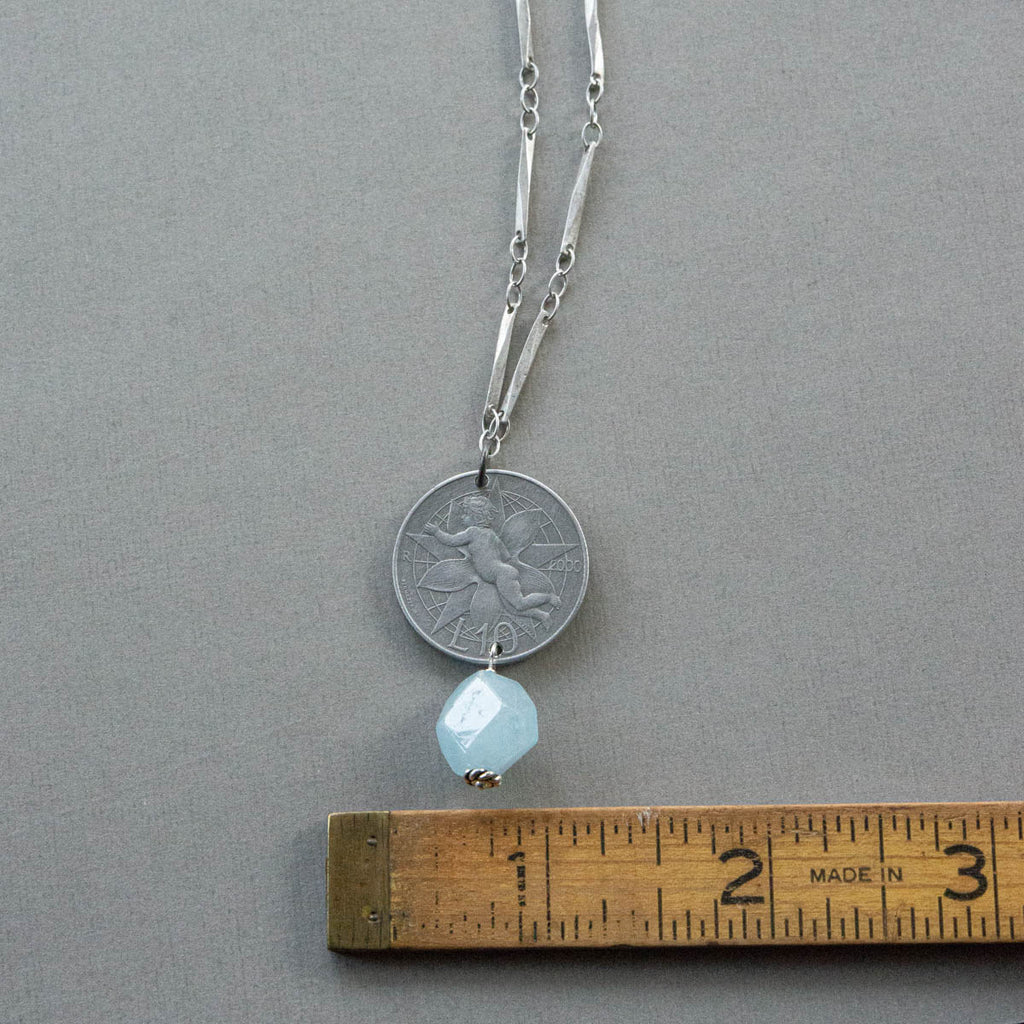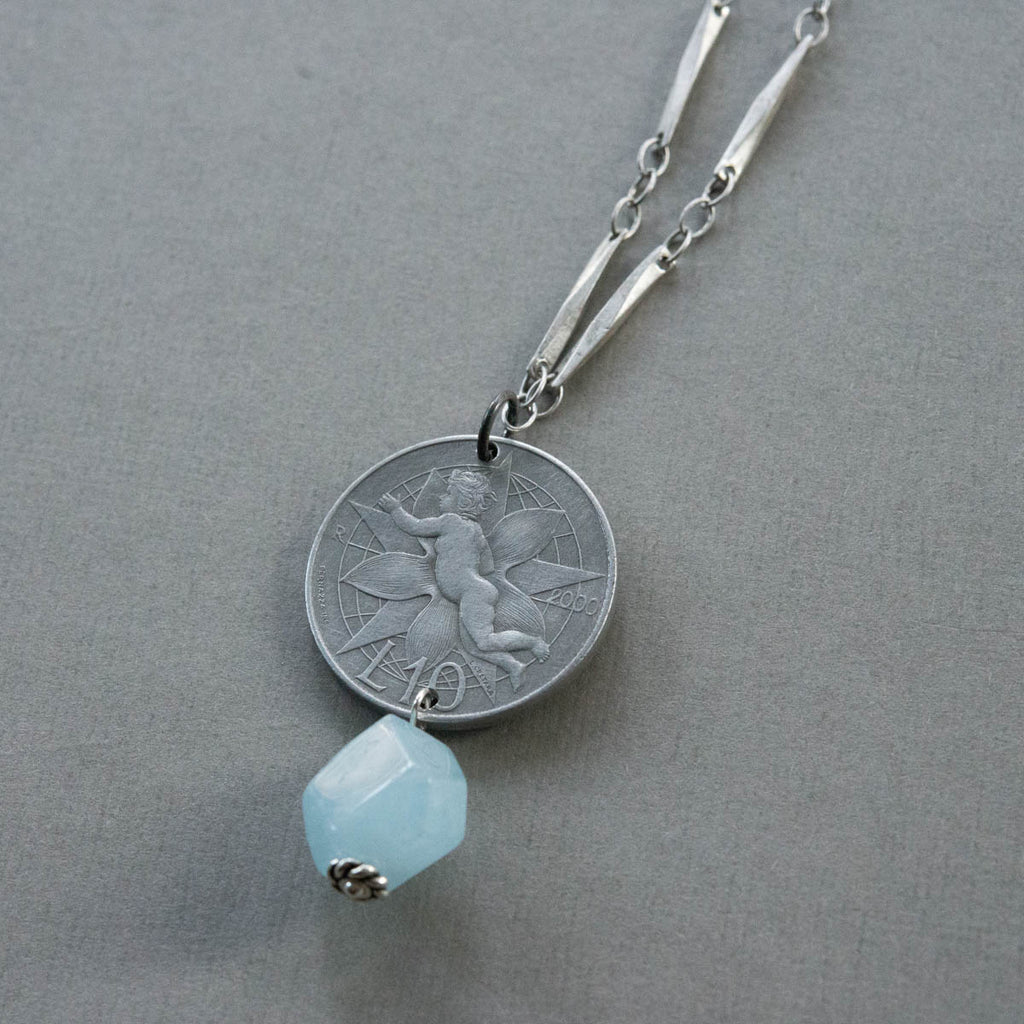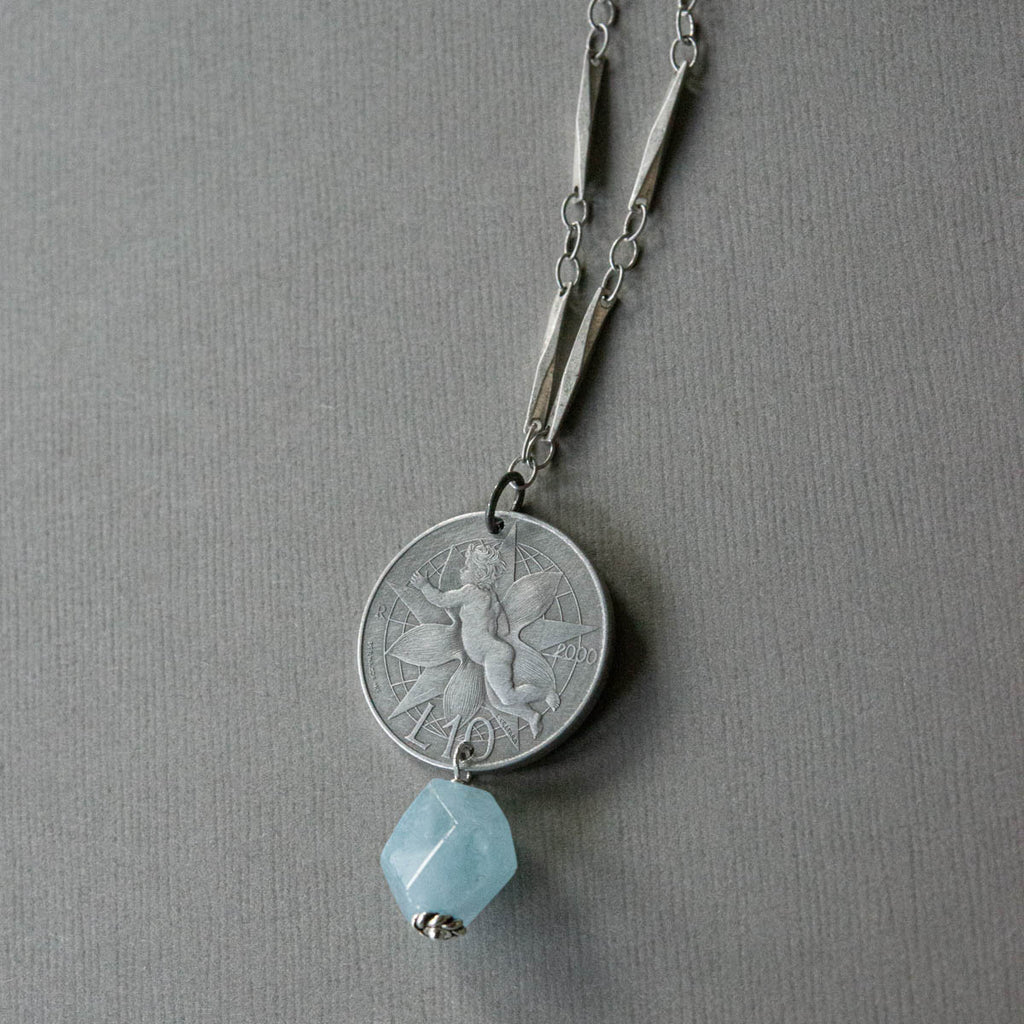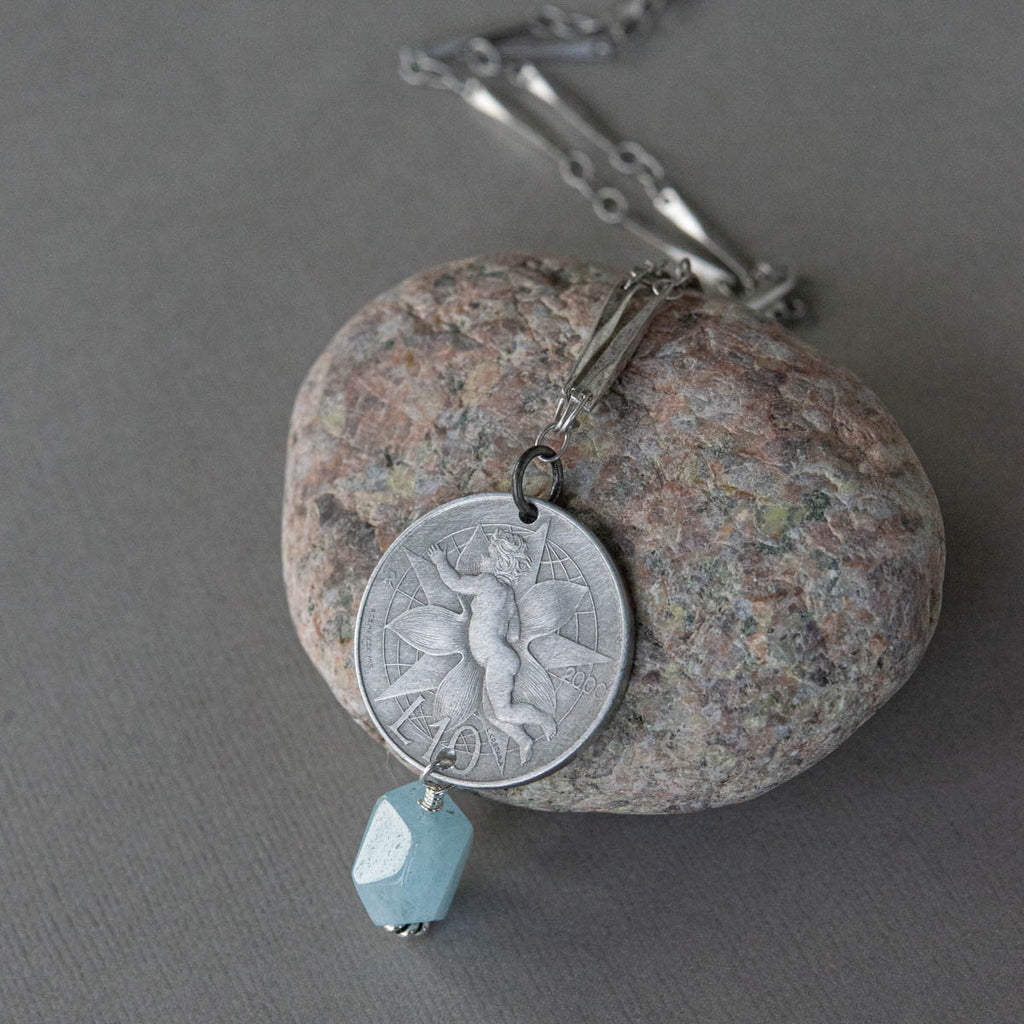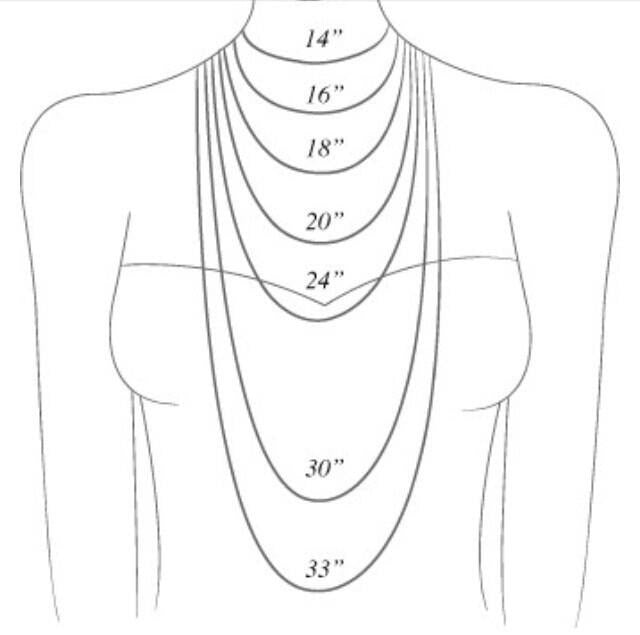 $ 40.00
$ 0.00
Guardian Angel Necklace
For every soul, there is a guardian watching it. 
San Marino is a mountainous microstate surrounded by north-central Italy, and is among the world's oldest republics.  This charming coin is just 10 Lires but it's value is more in the beauty of the design!  Cherubs are angels of protection and this one comes with a blue slice of the heavens in the form of a blue amazonite accent bead. 


Product details:
Genuine San Marino coin, amazonite bead, antiqued silver plated chain.  22" long, lobster claw clasp.  
Lead-free, nickel-free.
Necklace comes packaged with the above quote in a muslin drawstring bag.