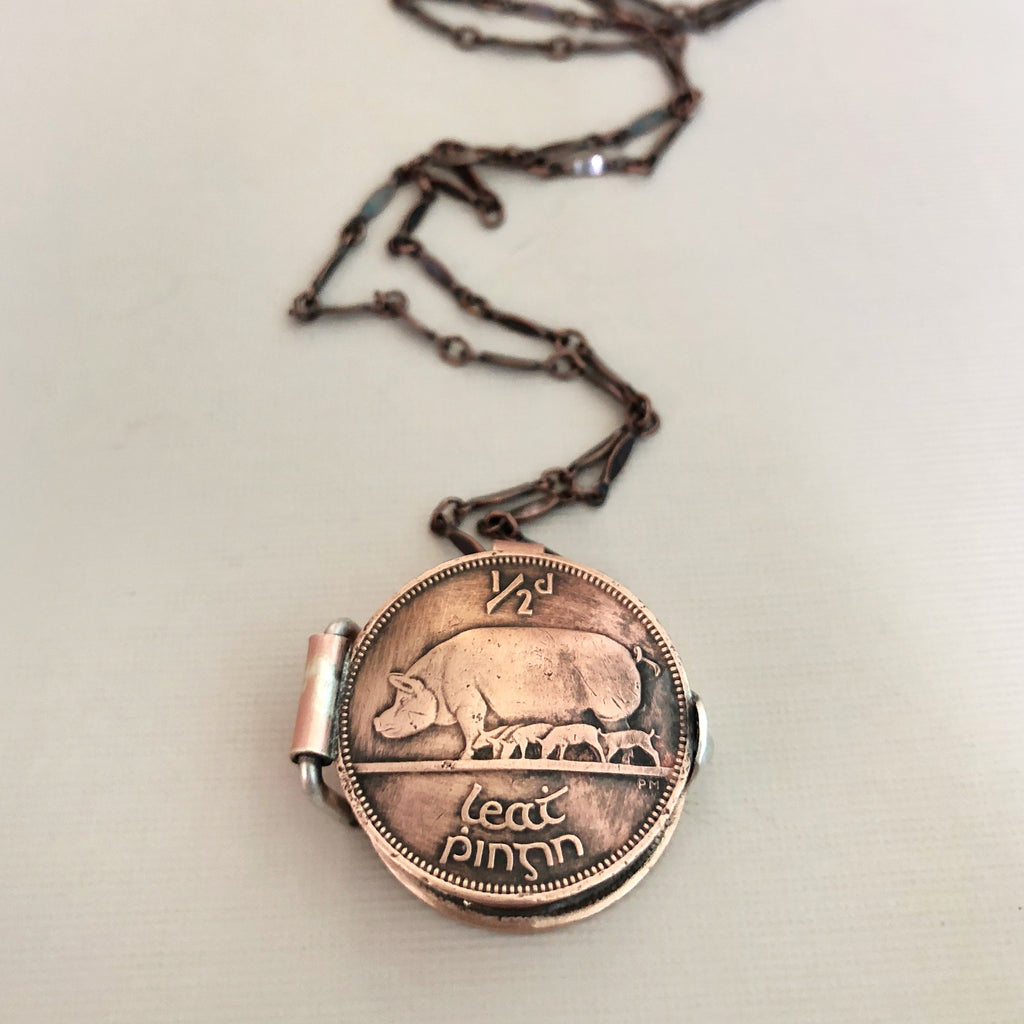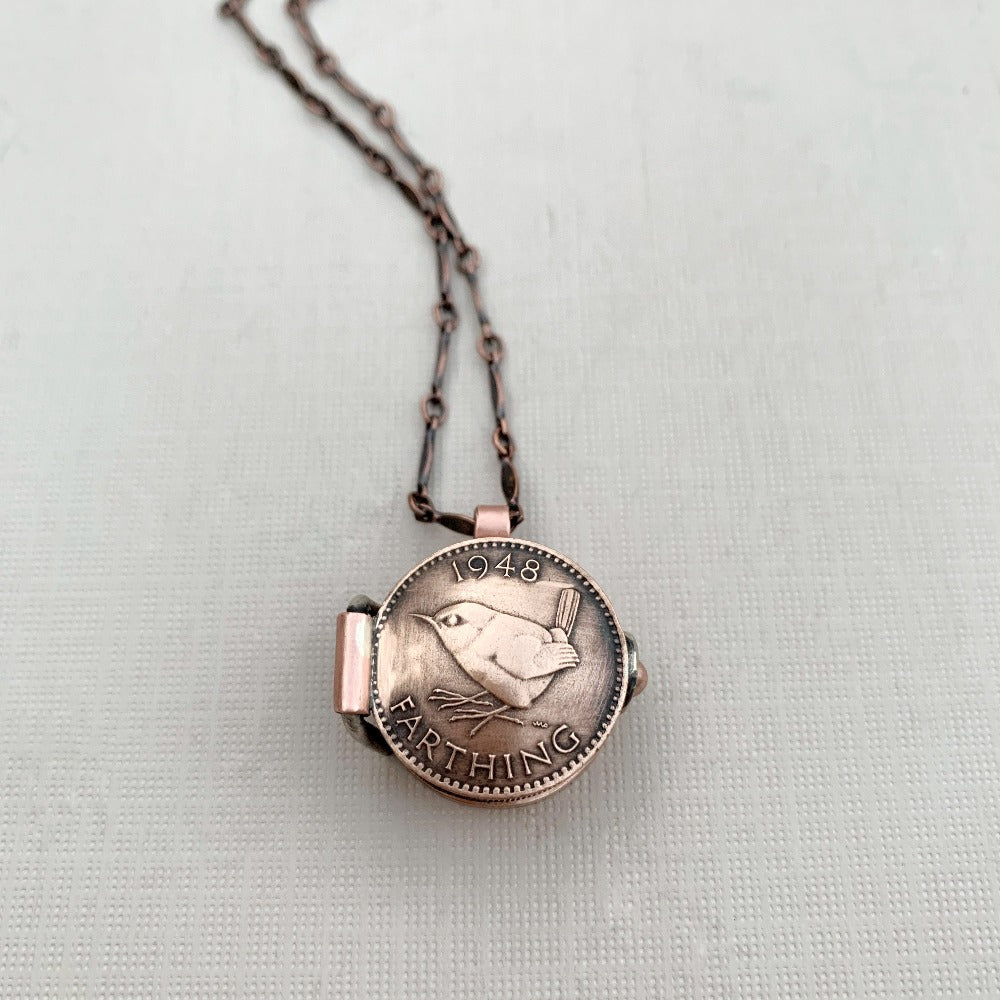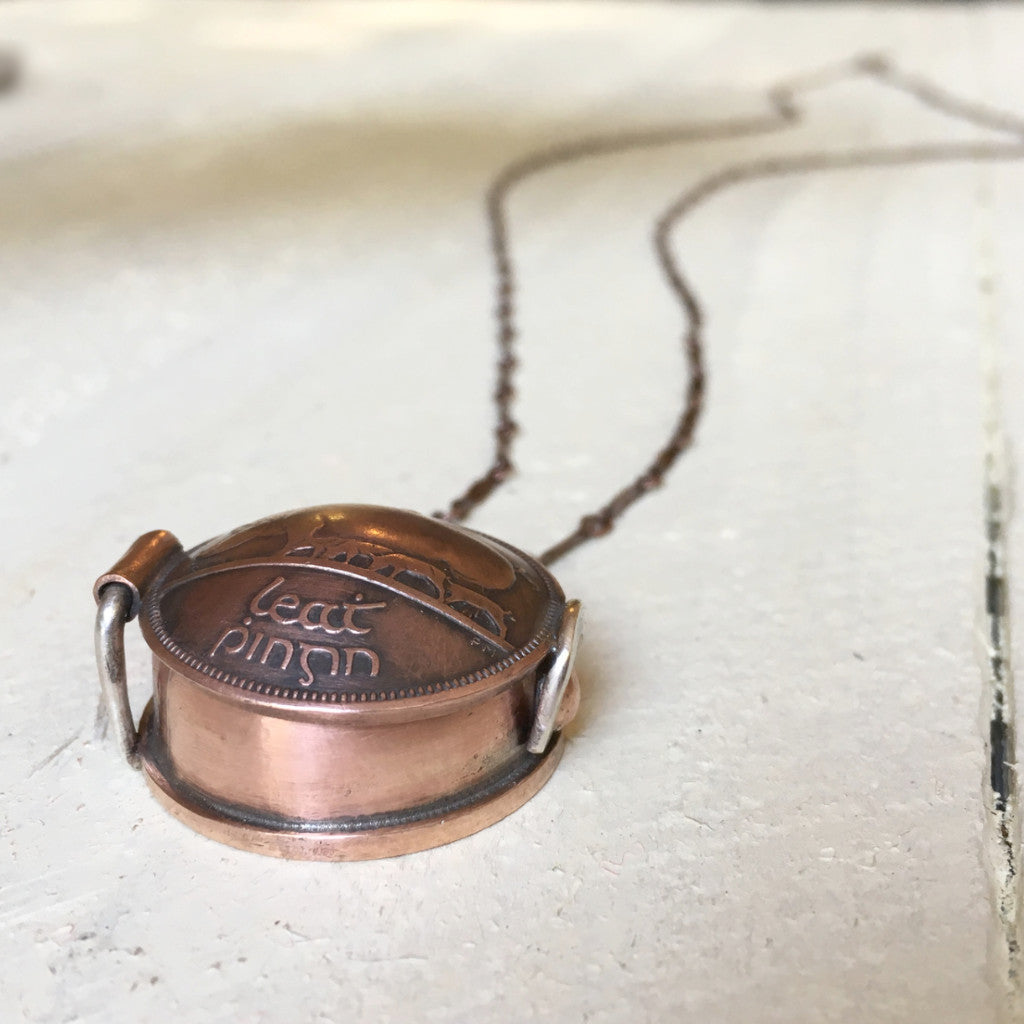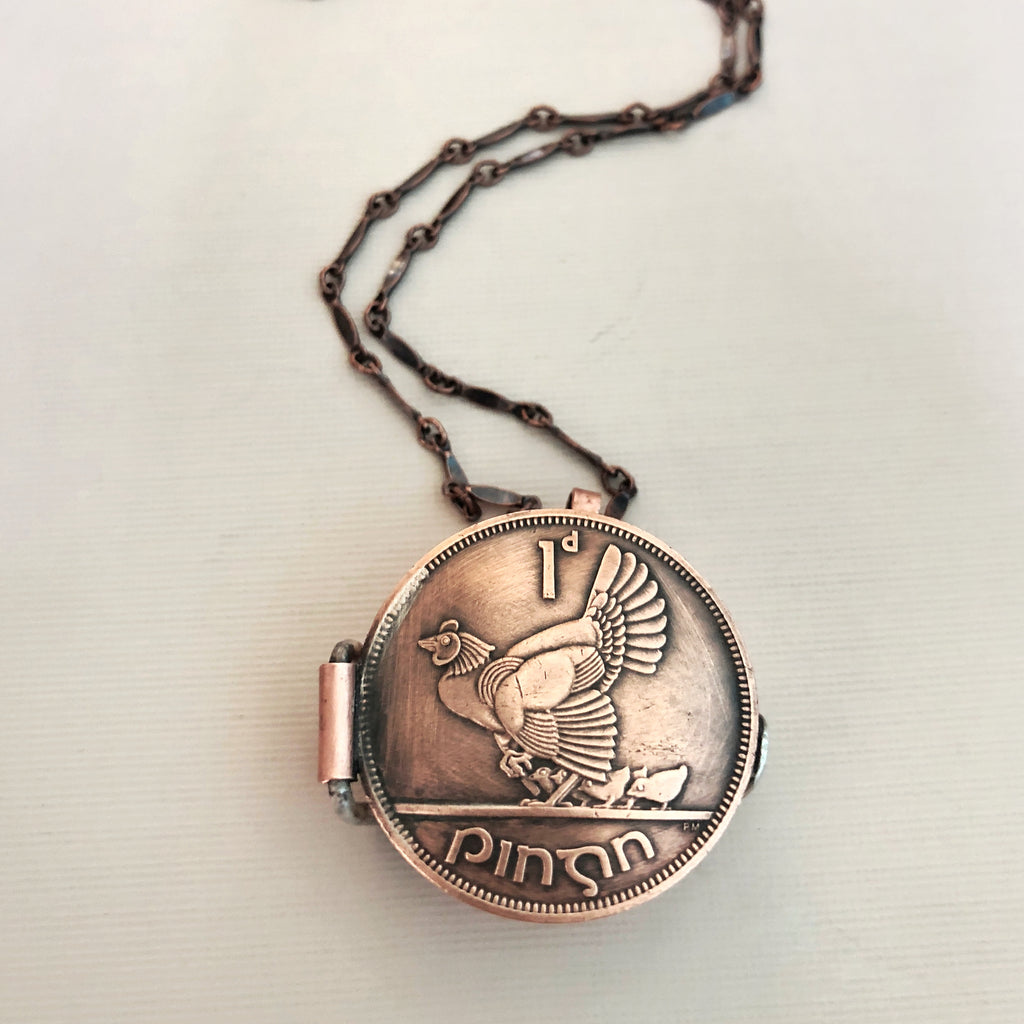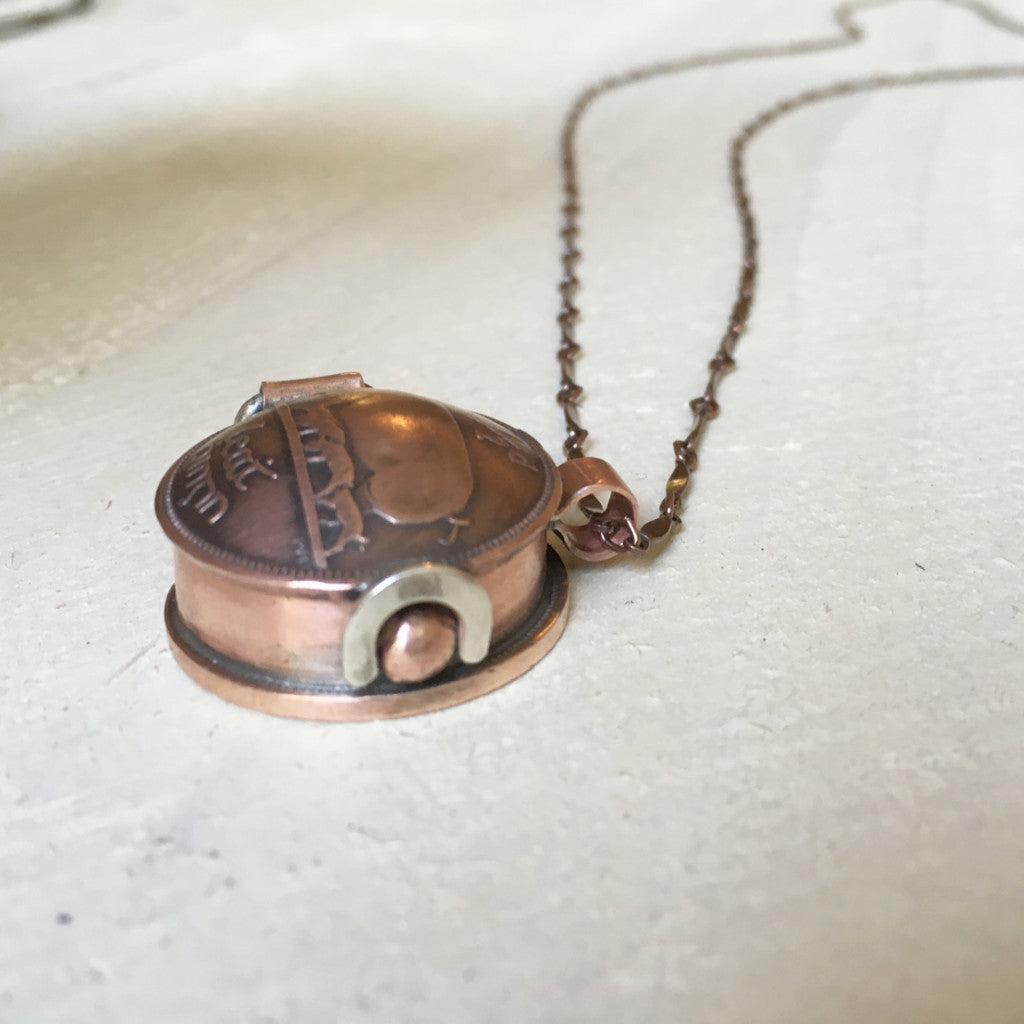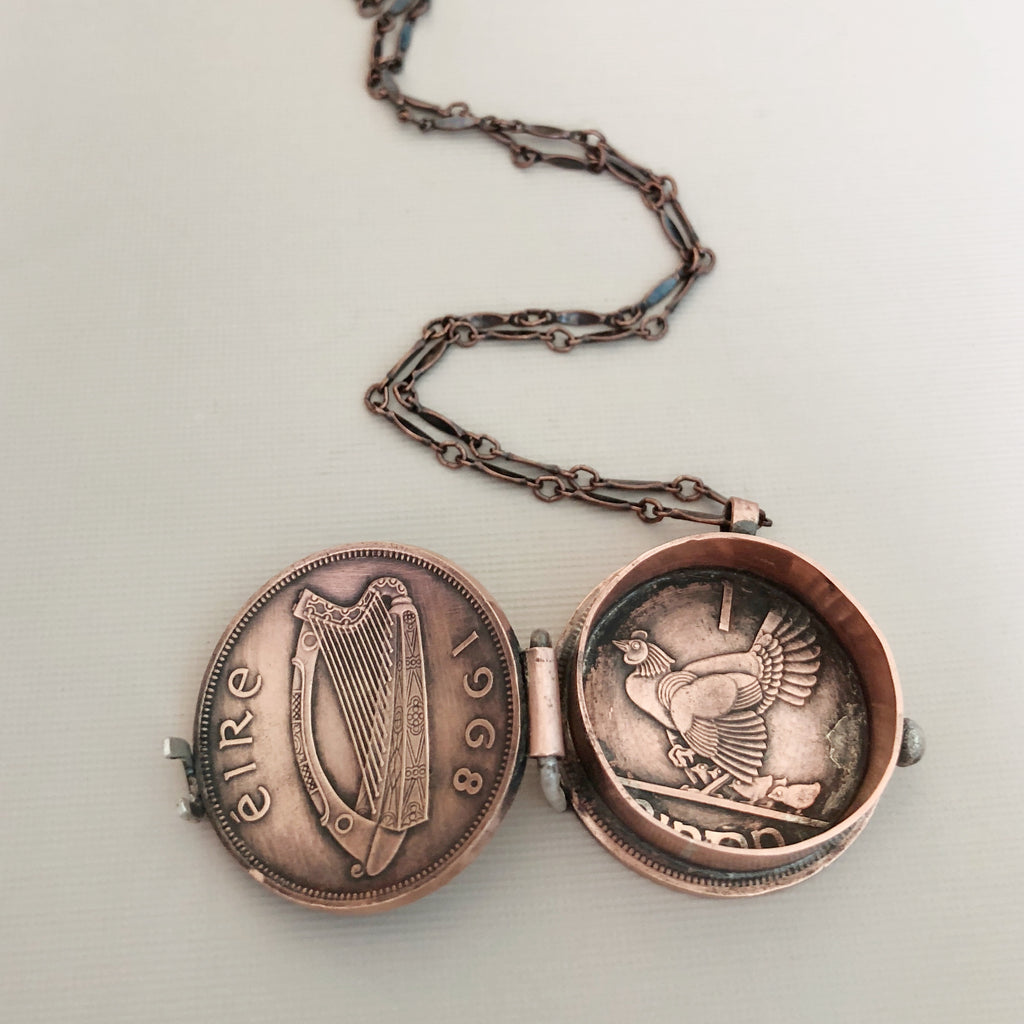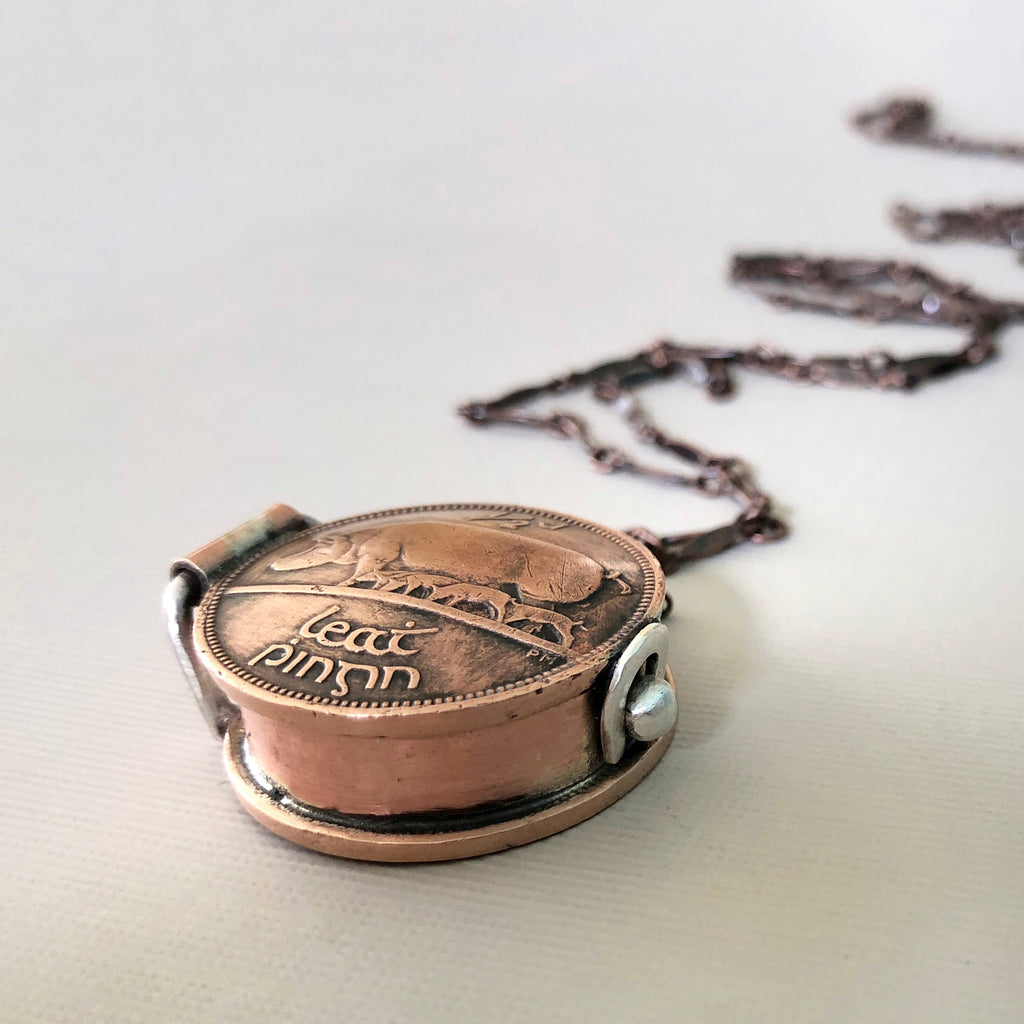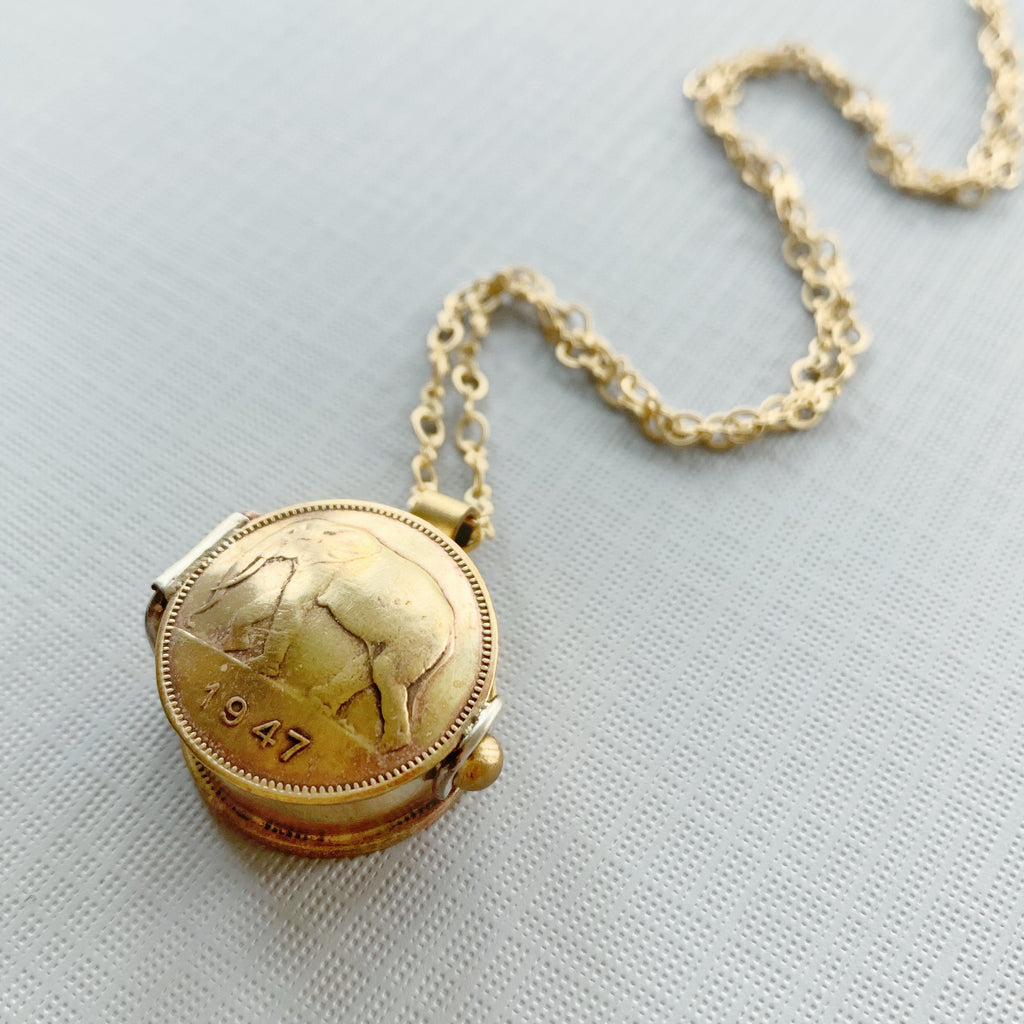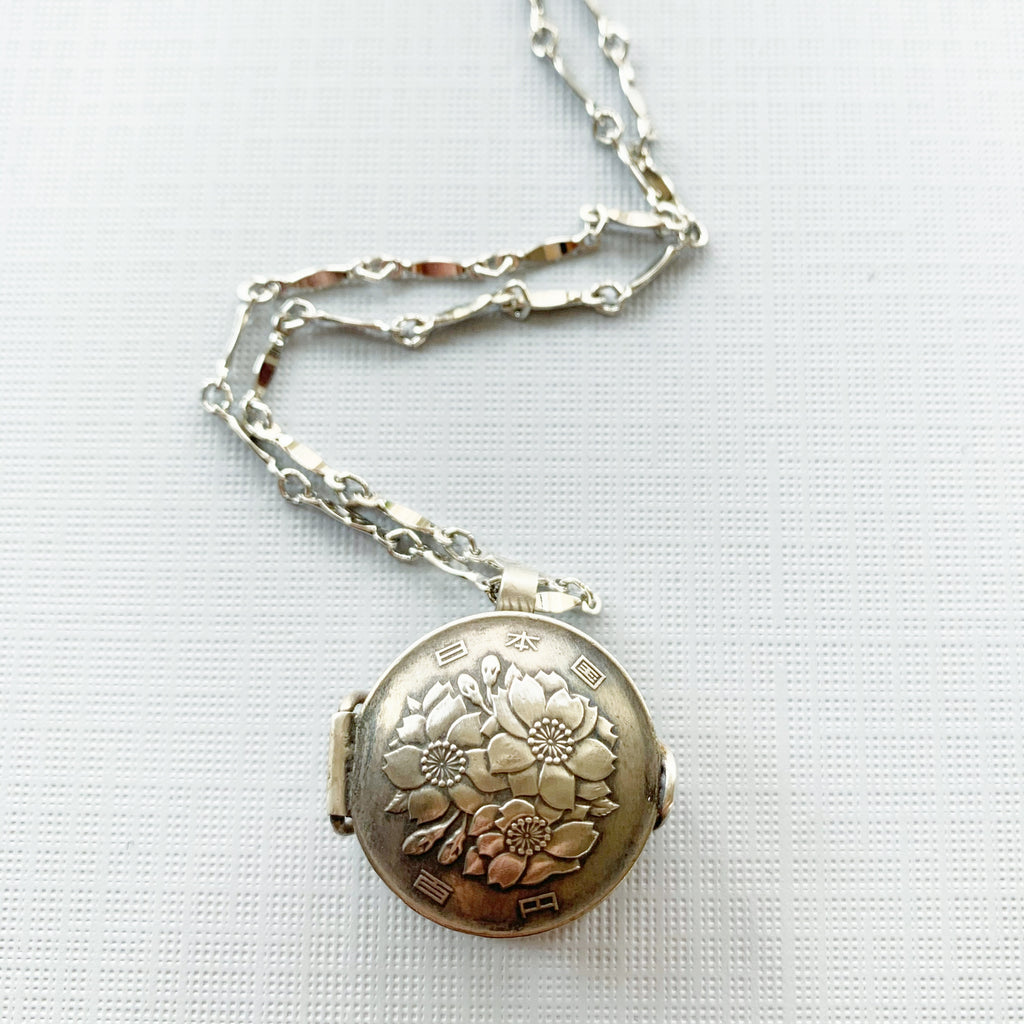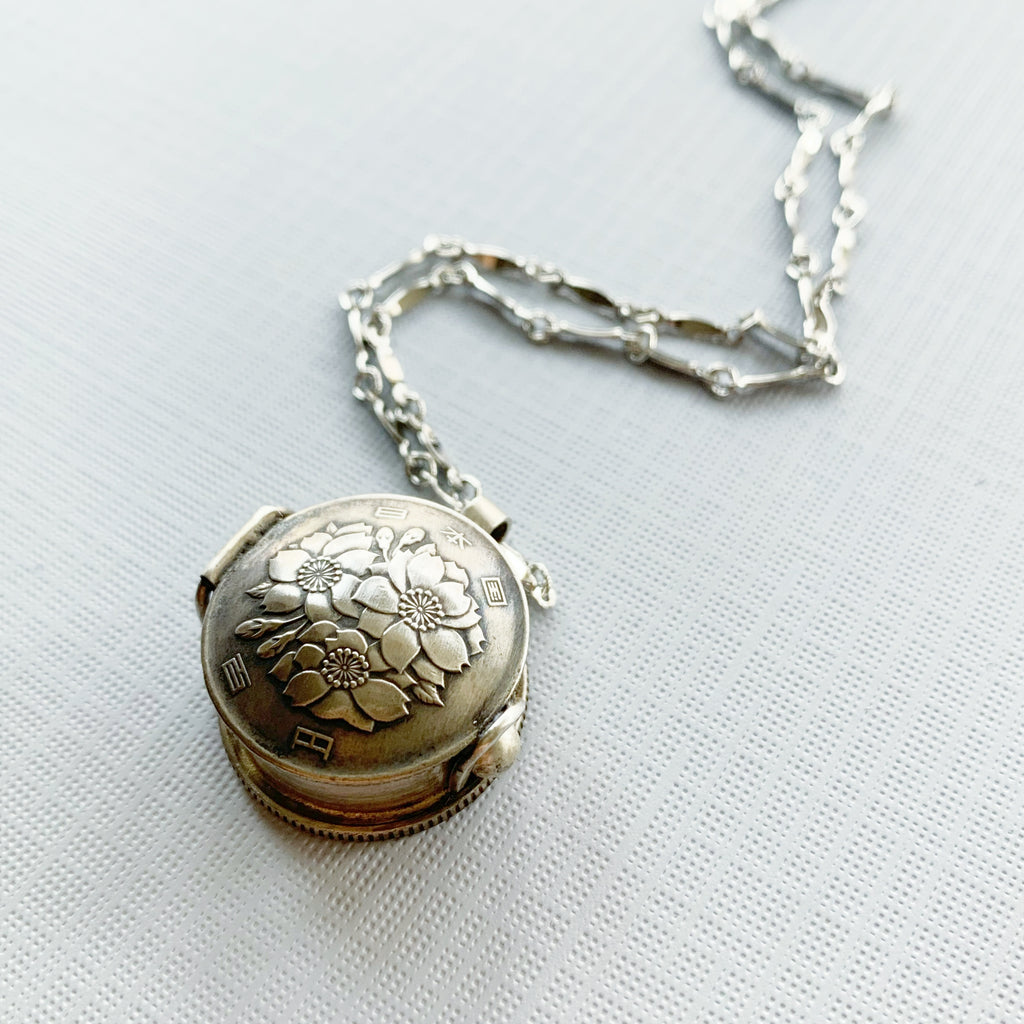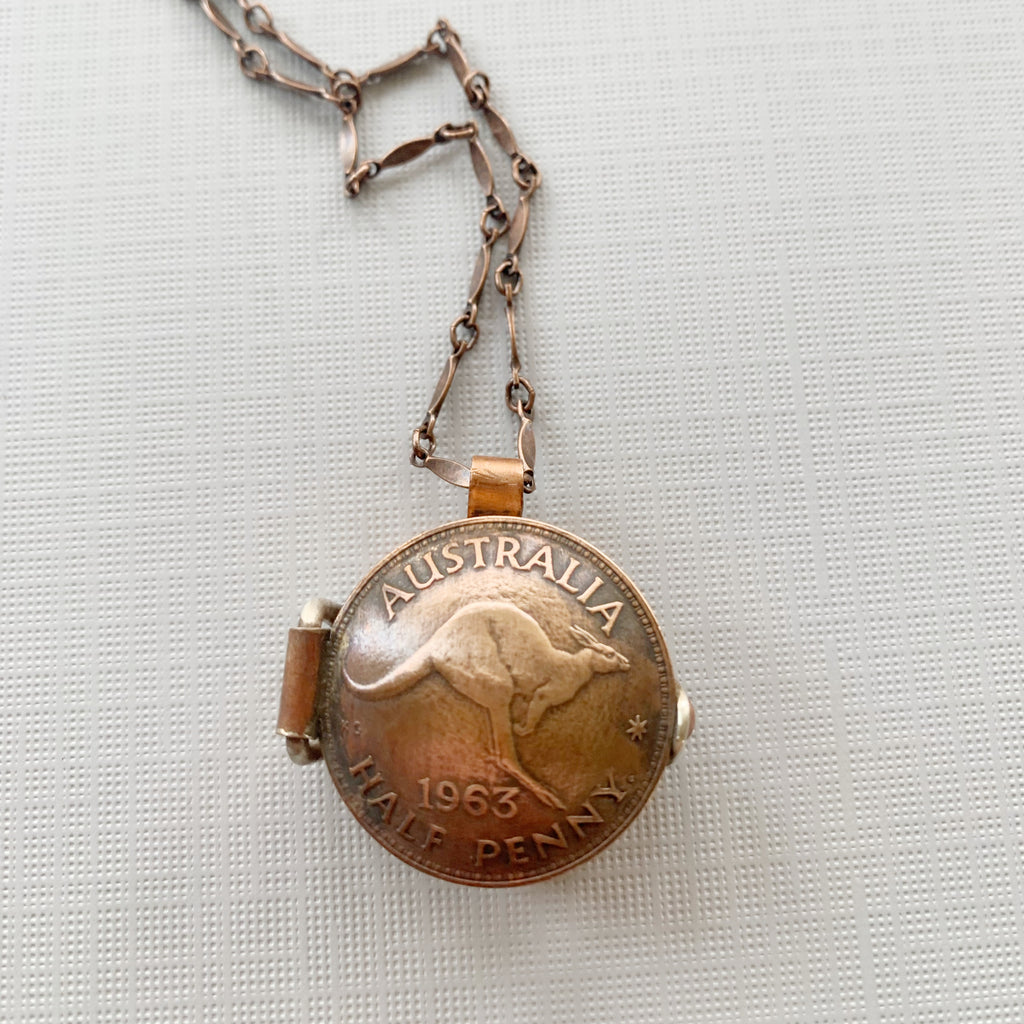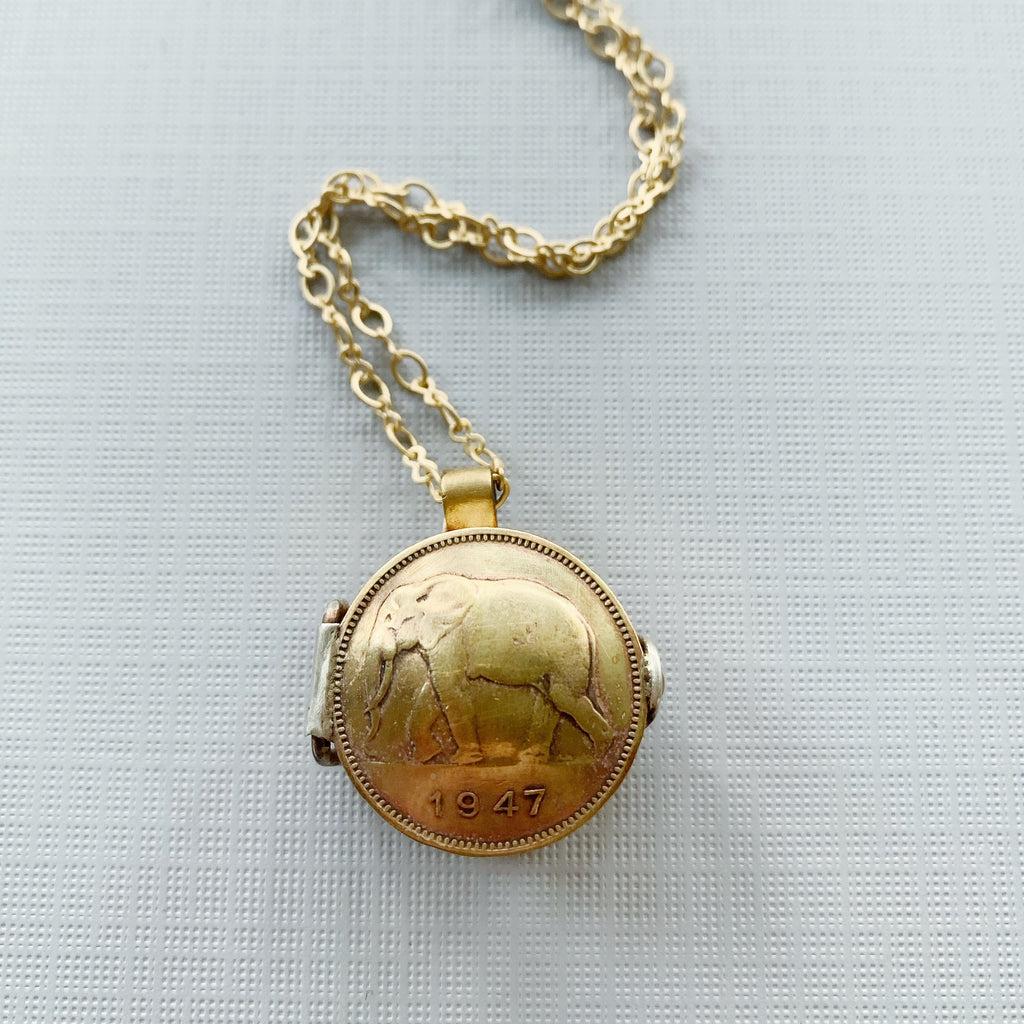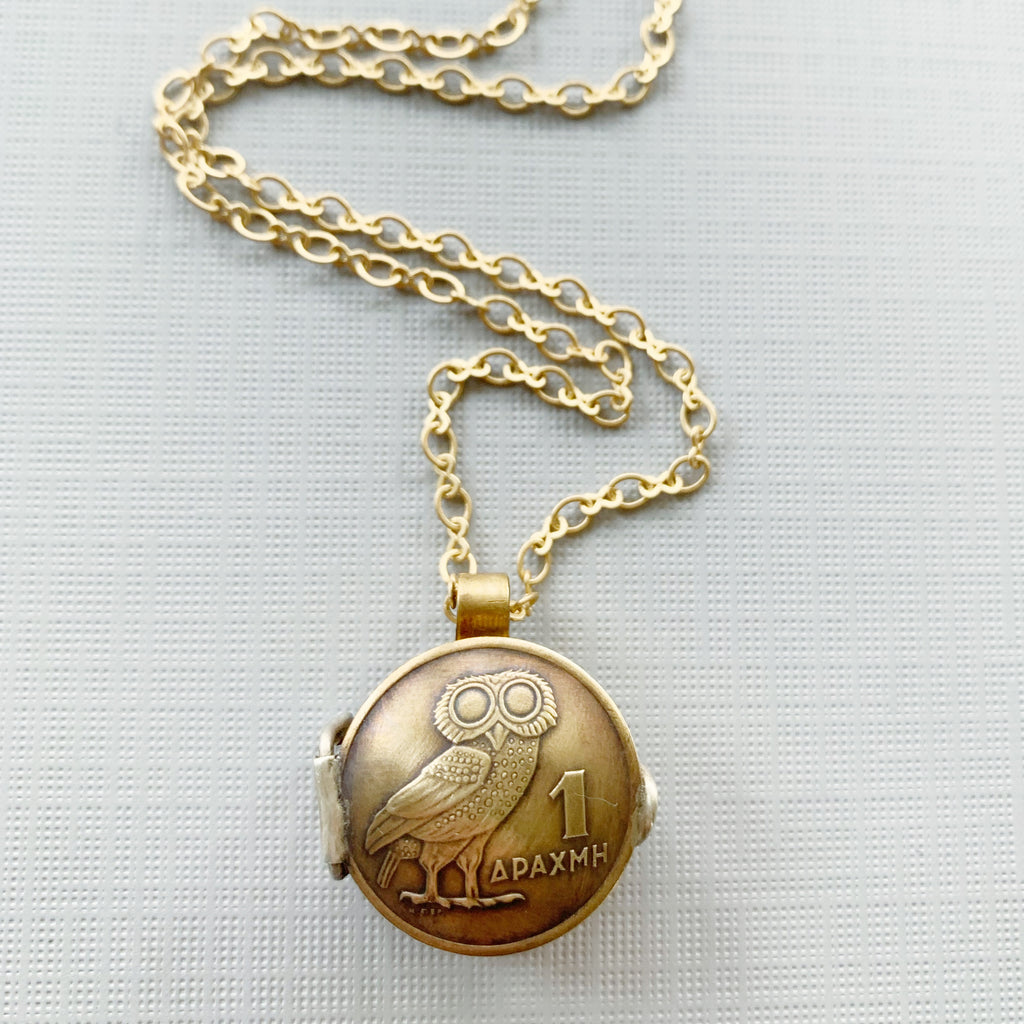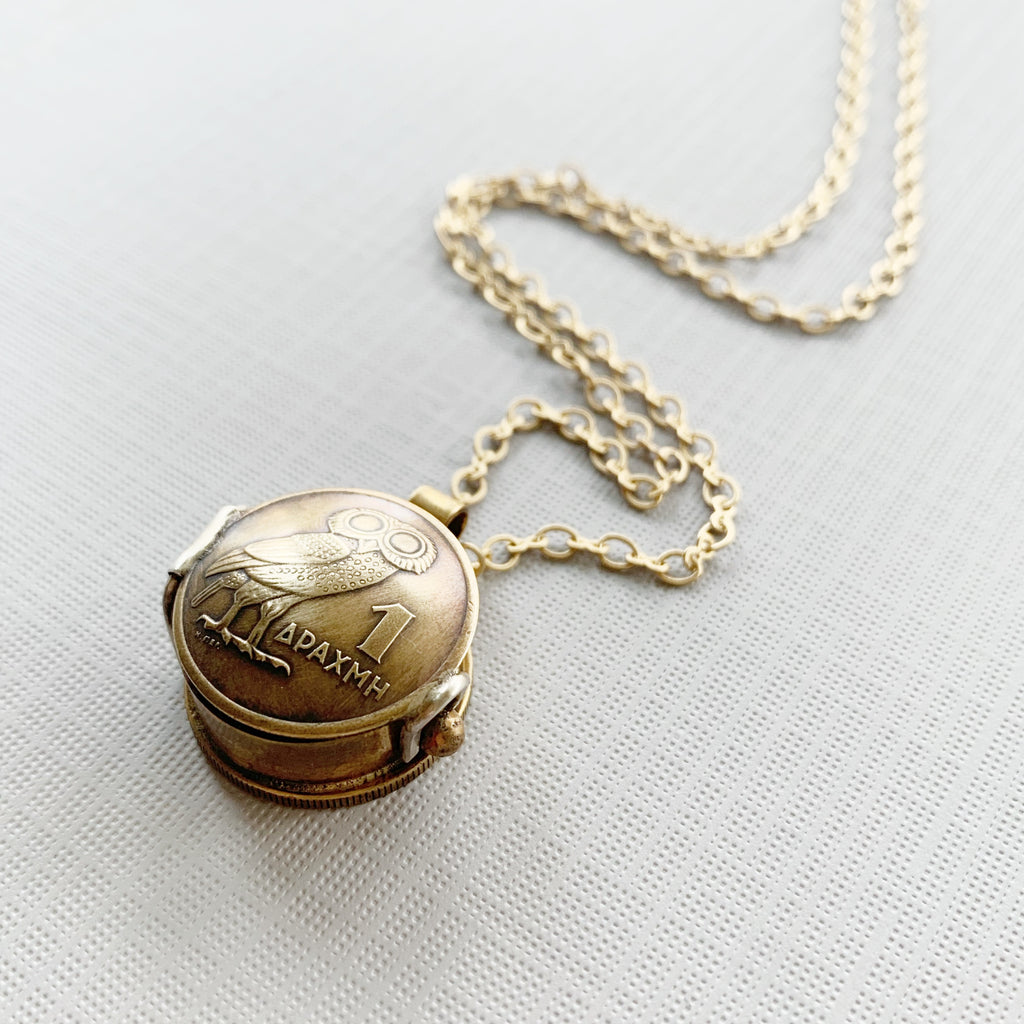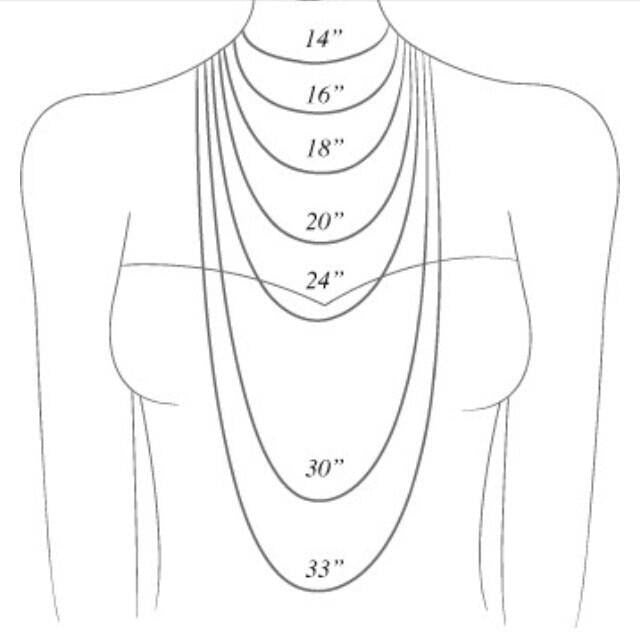 $ 200.00
$ 0.00
Coin Locket Necklace
There are two sides to every coin.  
-Proverb
Made by hand from two vintage coins, these locket necklaces are absolutely delightful.  Every component to the locket is made by hand making each one a unique piece.  They can hold a mint, a memento, or a love note.  
Can be customized with coins of your choosing (email requests to kelly@kellyannie.com) or choose from my favorite coins pictured.  
They are rustic in their finish and hung on a 24" chain (metal matching the coins used for locket) 
Product details:
Genuine coins, copper/silver/brass, plated non-tarnish chain is 24" long.  Lobster claw clasp.
Necklace comes packaged with the above quote in a muslin drawstring bag.
Watch the process of a locket being made!