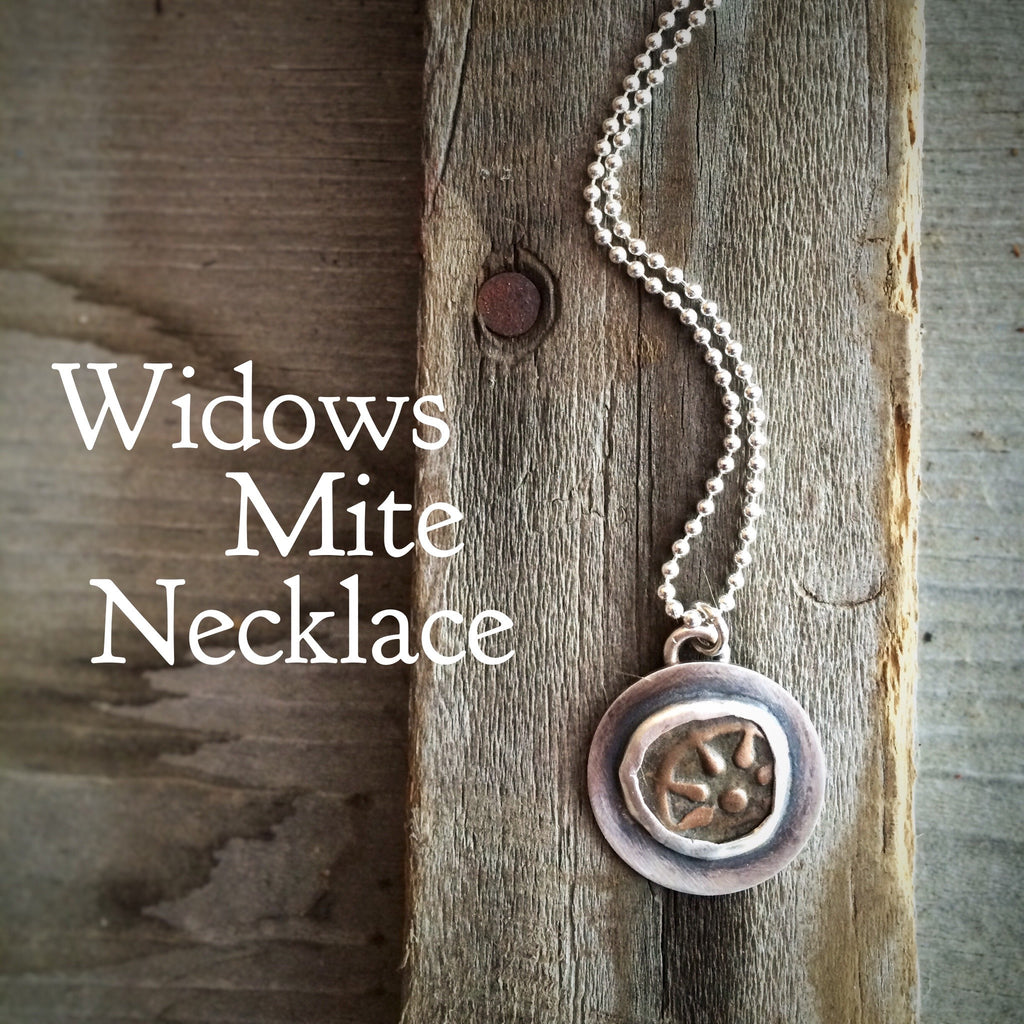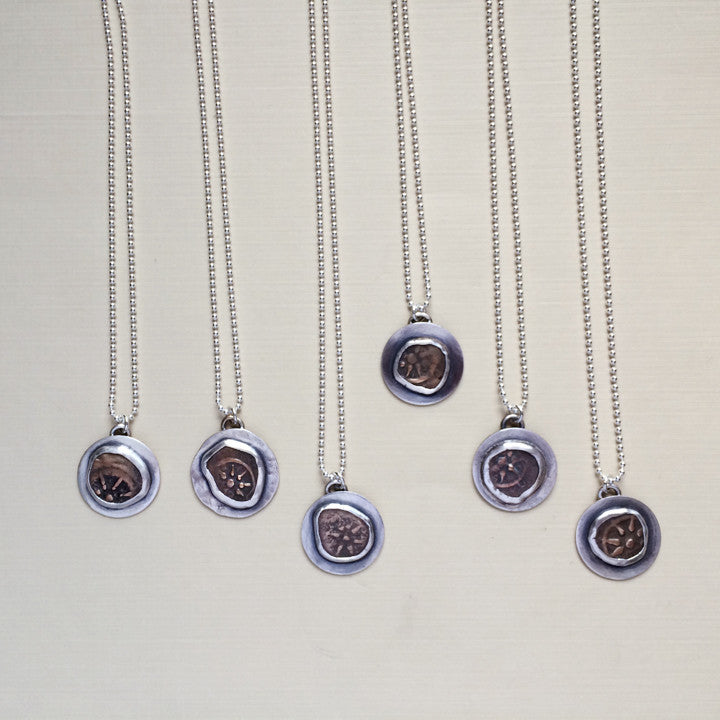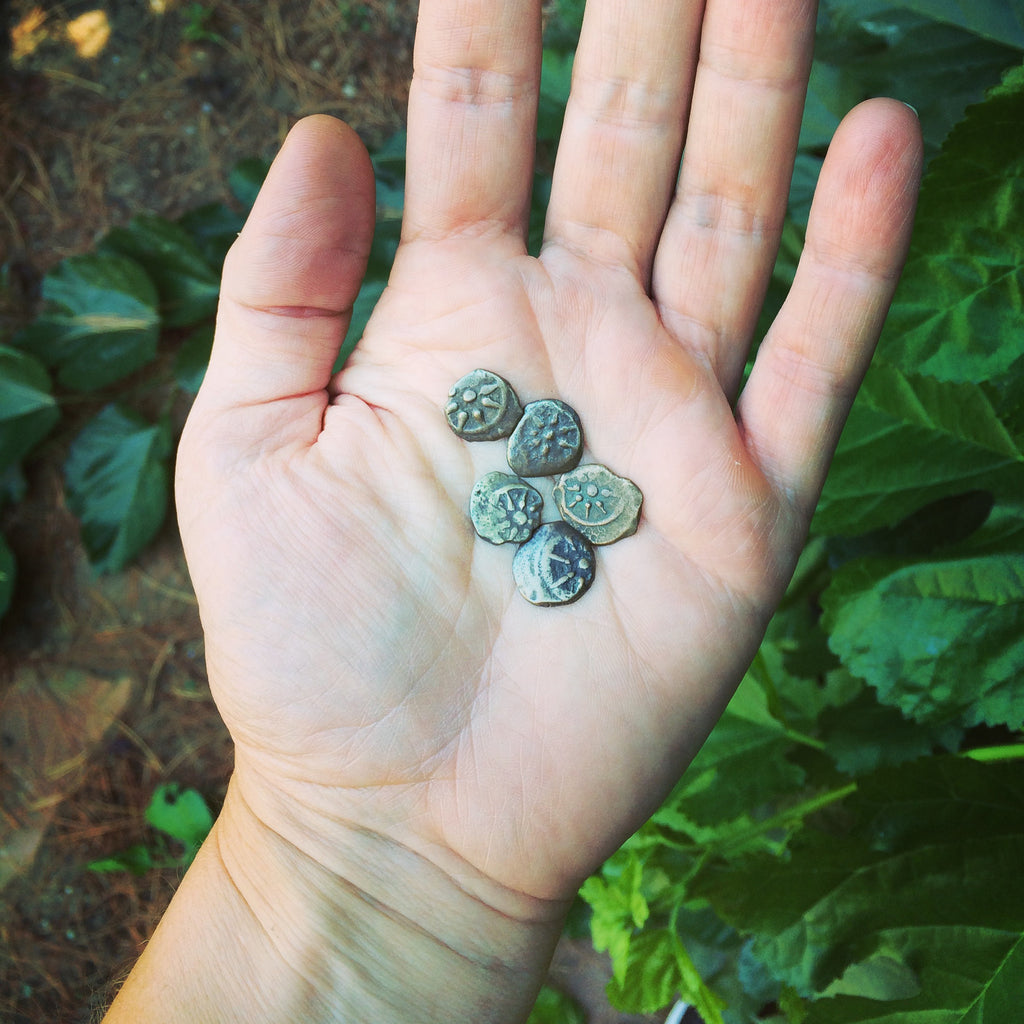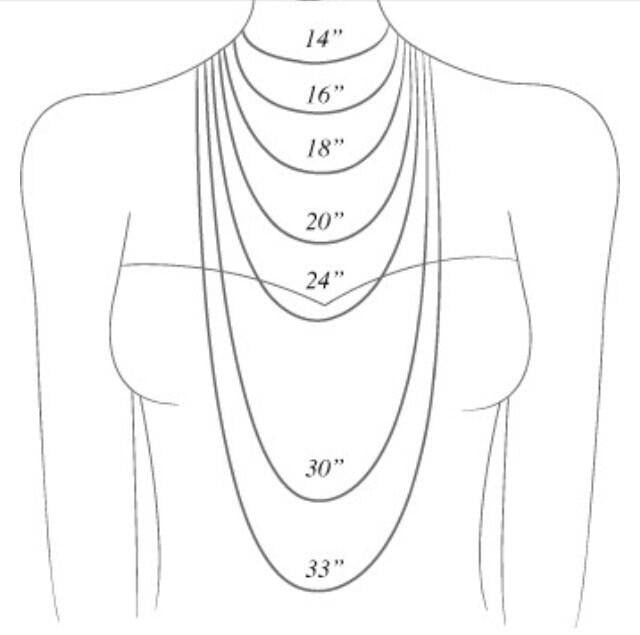 $ 165.00
$ 24.00
Widow's Mite Necklace
"We make a living by what we get, but we make a life by what we give."  
-Winston Churchill
These little bronze coins are authentic coins found in the ancient kingdoms of Judah and Israel. I set them in sterling silver bezel settings that are individually made for the irregular shape of each coin.
They are truly special and each one is unique!
The finished necklaces will come with a certificate of authenticity.
Genuine, ancient bronze coin, handmade sterling silver bezel, sterling silver chain, 18" long, lobster claw clasp.  
Necklace comes packaged with the above quote and a certificate of authenticity in a muslin drawstring bag. 
Watch me make this necklace! 👇🏼