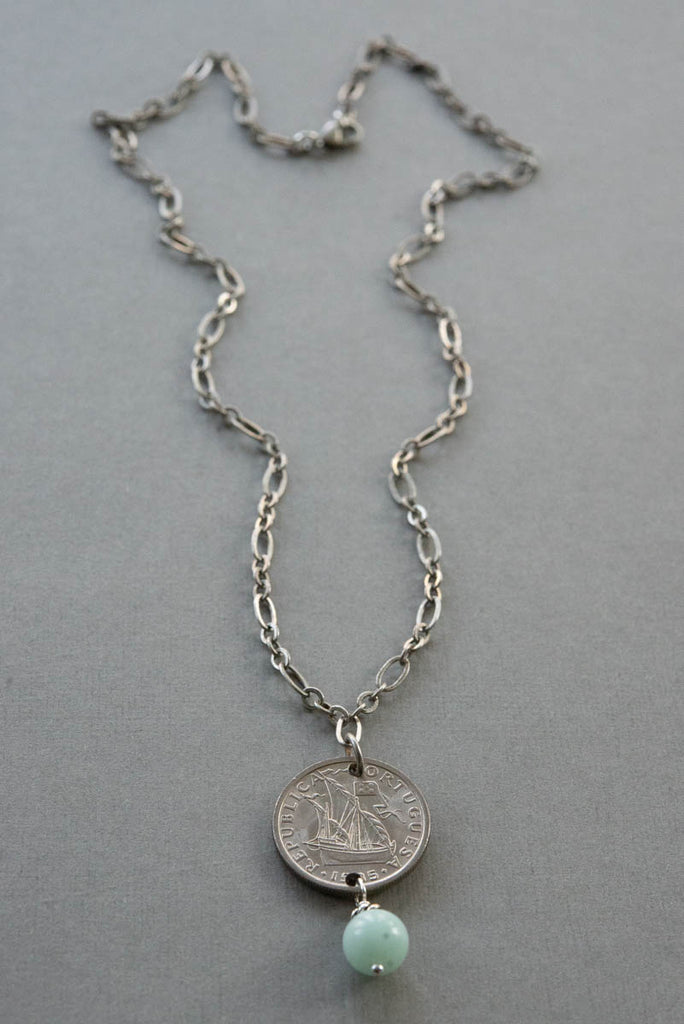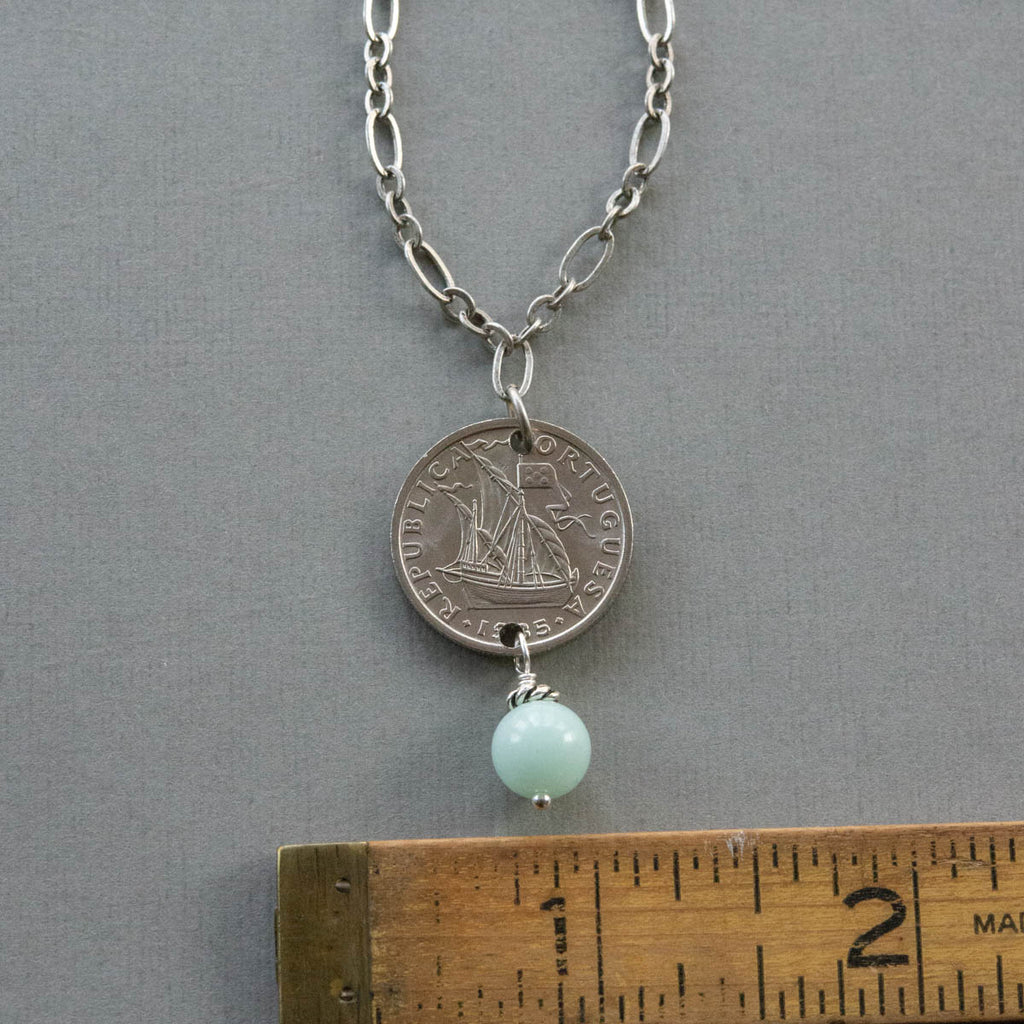 $ 35.00
$ 0.00
Stormy Seas Necklace
"I am not afraid of storms, for I am learning how to sail my ship."
How I love this Louisa May Alcott quote!  Stormy waters teach us about our strength and how to navigate our lives during winds and high waves.  Do not fear hardships.  They are what reveal our grit.
Product details:
authentic Portuguese coin, blue amazonite gem, antique silver chain, lobster claw clasp, 20" in length.
Necklace comes packaged with the above quote in a muslin drawstring bag.