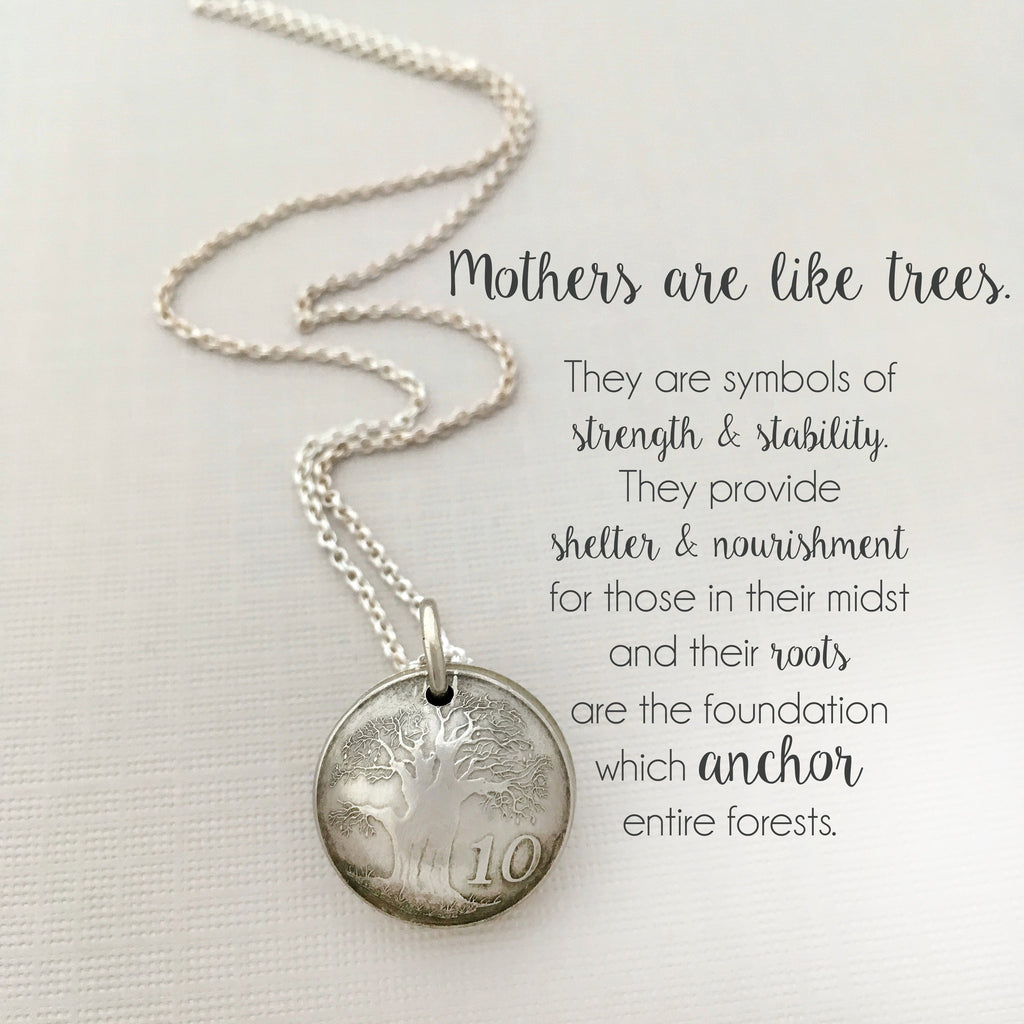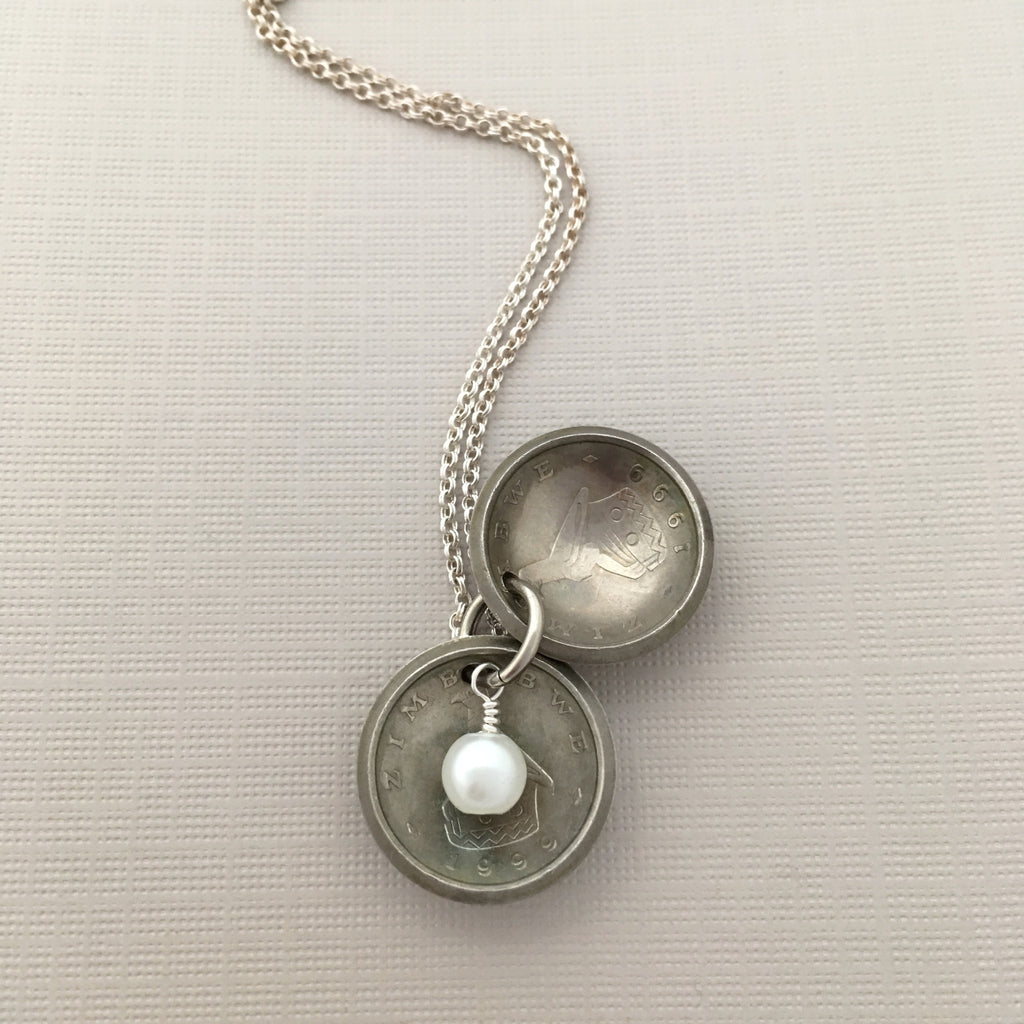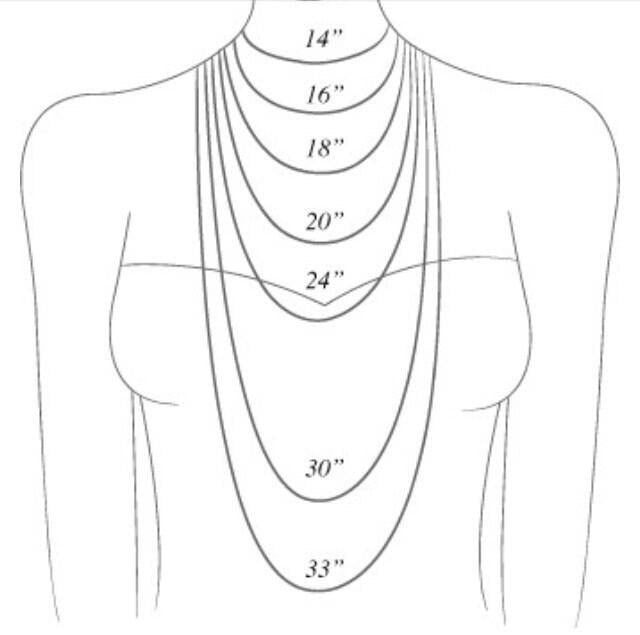 $ 40.00
$ 0.00
Tree Of Life Necklace

"Mothers are like trees.  They are symbols of  strength & stability.   They provide shelter & nourishment for those in their midst and their roots are the foundation which anchor entire forests."
This is a special Mother's edition of the best-selling  
Flourish Necklace
.  There is a little surprise pearl nestled inside the two coins.
Two genuine coins have been domed by hand, antiqued & polished to bring out the design and then made into a clam shell with a surprise pearl inside.
The tree pictured on the coin is the Baobab Tree, also known as the tree of life.
Product details:
Genuine coins from Zimbabwe, 32" silver plated chain,  coins are just over 3/4" across,  lobster claw clasp.  
Necklace comes packaged with the above quote in a muslin draw string bag.